TST exceeded sales target with strong support from G-Suite
overview
Industry: Automotive Industry
Region: Vietnam
G Suite users: 78
Experience: 7 years
Target
Safe and stable mail system
Nurturing corporate culture with an internal employee newsletter
Control and secure the organization's data
Solution:
Use Gmail to communicate
Use Google Drive to store data
Use Google Sites to manage and organize data
Use Google Calendar and Google Hangouts to manage schedules and video conferences
Result:
Exceeded business targets in 2016
GSuite adoption rate is 84% after 8 months
Save 10% system management time
Reduce travel and operating costs for the sales department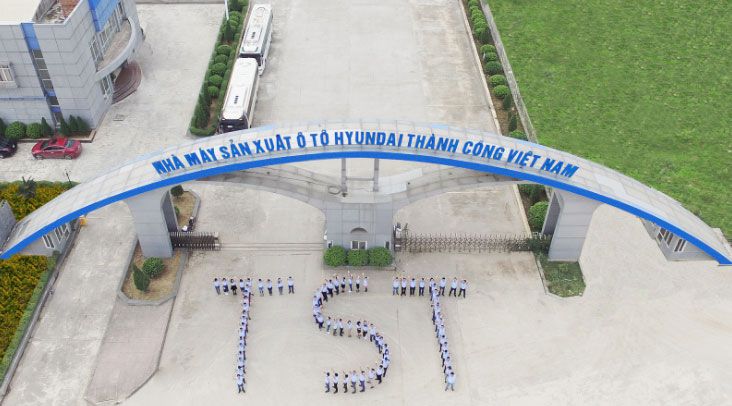 "With the support of Gsuite, TST no longer has to worry about spam and viruses. Information and data are stored, managed and controlled with the Admin Console, Google Sites and Google Drive tools strong strong."
– Mr. Luong Tien Dung, IT Director, Thanh Cong Service Engineering Joint Stock Company
Thanh Cong Technical Service Joint Stock Company is an important member company of Thanh Cong Group - one of the leading corporations in the field of manufacturing, assembling and importing all kinds of cars and specialized vehicles. in Viet Nam. TST is known as the largest product distribution partner of Hyundai, Doosan, Nexen brands in Vietnam and quickly asserted its leading position in this market. The company is headquartered in Hanoi and has 3 branch offices in Ho Chi Minh City, Ninh Binh and Vung Tau. TST believes that IT is one of the competitive advantages that helps the company become a leading distributor of spare parts and equipment in Vietnam.
CHALLENGE
Before using GSuite, TST had an unpleasant experience with an email server service from a local provider. Due to the limited quality of infrastructure, every time the server system has a problem, the email system is affected and it takes a long time to restart.
The complicated configuration of the mail system means that the new employees have a lot of difficulty getting used to the environment and the organization, the low IT application rate means a decrease in work efficiency and productivity. as employee satisfaction.
In addition, TST also faces the problem that most fast-growing organizations face, which is ensuring that the necessary information is easily accessed by the right people at the right time, and controlled. Make sure internal information is not shared outside. Moreover, employees have a high need to access information and work collaboratively between departments, while the old email system was merely sending/receiving emails.
The IT department is also facing great pressure when it comes to ensuring that employees of the entire company in all regions are always informed and updated about upgrades in the mail system, knowledge to prevent phishing attacks and viruses. hazardous.
"Challenges will turn into threats and weaknesses if TST does not convert. Choosing to change or not, is a strategic decision of the company. The mail system plays an important role in communication and collaboration, so we chose to innovate the mail system as the starting point for the conversion campaign."
- Grandfather. Luong Tien Dung, IT Director, Thanh Cong Service Engineering Joint Stock Company
SOLUTION
After researching the existing email solutions on the market, Mr. Dung was quite impressed with the performance suite of applications offered by Google because of its safety, security, stability and scalability – exactly what it is. he expected a mail system for business. With technical advice from Gimasys, an authorized partner of Google in Vietnam, Mr. Dung and his team decided to convert the mail system via GSuite and apply cloud computing technology to TST. At the same time, based on TST's desire for an internal news site for the organization, Gimasys advised TST to make optimal use of Google Sites and Google Drive to build an intranet, helping the IT department fulfill one of its responsibilities. This is an important experience – making it easy for all employees to access the data in their jurisdiction, while ensuring information security.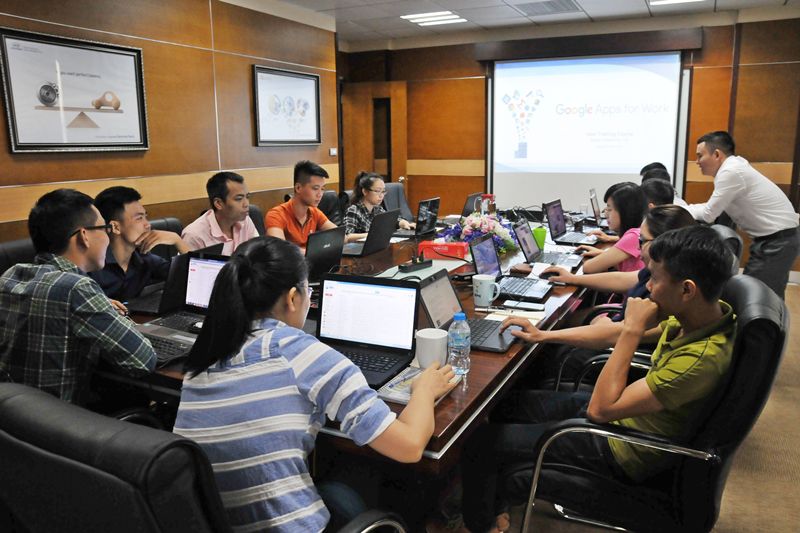 "GSuite met most of our expectations for a mail system and was a good starting point for TST's business transformation journey."
- Grandfather. Luong Tien Dung,IT Director, Thanh Cong Service Engineering Joint Stock Company 
RESULT
After adopting GSuite, TST employees now have a tool to help them communicate and collaborate effectively internally and externally without having to worry about problems caused by system failures. The friendly and familiar interface of the email system and the internal Google Sites website helps increase the application rate to 84% after only 8 months, and helps new employees easily adapt to the organizational culture and complete mission. 100% employees who need to use email have mastered and applied it at work. The majority of users are satisfied with the speed and ease of use, access anytime, anywhere.
Business Development sees significant productivity and efficiency improvements with powerful help from the communication and collaboration tools in the Gsuite suite. Thanks to the application of Hangouts video conferencing and Google Calendar solutions to schedule meetings and communicate with customers online, sales staff significantly reduce travel time and costs. At the same time, the management department can closely monitor the schedule and work efficiency of all sales staff at any time, anywhere, even while working and not at the office.
With support from the Google Administration Control Panel, IT departments save 40% time managing shared data internally and externally. At the same time, GSuite's firewall and security system effectively blocks spam, viruses and phishing attacks. TST IT staff can now spend their time researching and developing performance tools based on GSuite technology and implementing business transformation, instead of spending most of their time on support operations as before.
By improving efficiency, reducing costs, improving business efficiency and employee satisfaction, TST has exceeded its business target in 2016.
"We are very willing to recommend and are also recommending friends and partners who have not yet used G Suite to switch to this package, because it is really useful for users, bringing high benefits when switching. Moreover, the cost of the conversion is also appropriate."
- Grandfather. Luong Tien Dung, IT Director, Thanh Cong Service Engineering Joint Stock Company (Vietnam)
Thực hiện: Gimasys