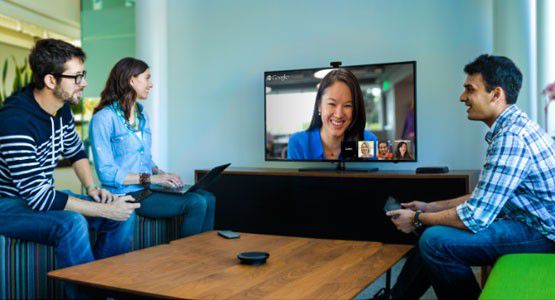 Chromebox for meetings
Chromebox for Meetings (CfM) includes hardware devices and software for management (CfM management license) which helps to connect meeting rooms on Google Hangouts platform:
• Create and connect meeting rooms quickly with simple devices: Chromebox, Camera Full HD, Microphone and Speaker, Remote.
• Integrate directly with GAfW.
• Connect to 25 devices at many different points and other video conferencing systems.
• Easy to manage with Chrome OS operating system, automatic update regularly without any interruption and delay.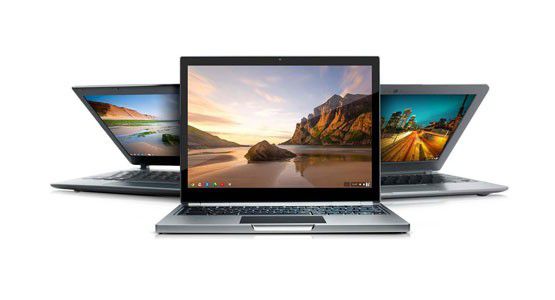 ChromeBooks
Chromebooks is a thin client laptop device which is managed by Chrome management license. Chromebooks brings to people who travel frequently new experience:
• Succinct design, simple features, run fast, easy to use and reasonable fee.
• Multiple level security, automatic update without interruption.
• Monitor for sign in by GAfW, allow change users by many people.
• Help to optimize features and benefit of GAfW.
• Allow to user thousands of applications from Chrome Web Store.
• 12 hours usage battery.