5 steps to work online effectively with Google's G Suite toolkit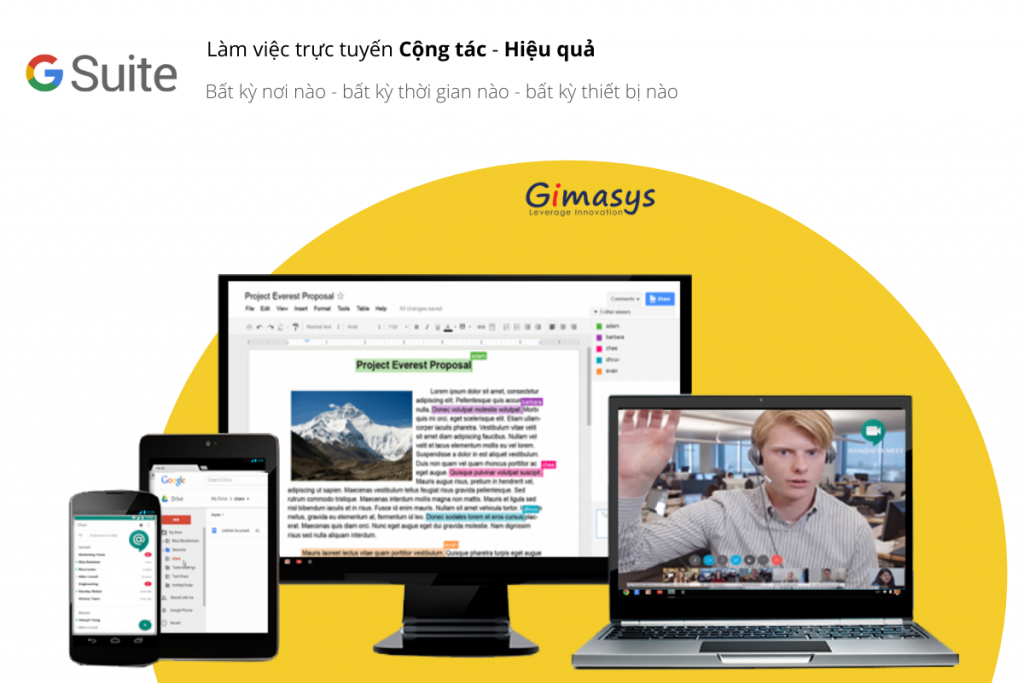 There have been many applications to support the needs of working online introduced at this time, but for those businesses who have learned through the versatile application suite Google Cloud Platform and G Suite (Business Gmail, Drive, Hangouts chat, meets, Sites, Calendar, Docs, Sheets, Slides…) of the "big man" Google, it can be clearly seen that the goal of this product suite is to enhance the ability of employees to collaborate and work performance flexibly on any device and from any location. where. With G Suite, the system and features are regularly upgraded and updated while the users are still working normally, thereby ensuring staff uptime up to 99.99%. 
Follow the series of video tutorials on how to work online works with G Suite apps:
HOW TO USE HANGOUTS CHAT MEET
HOW TO USE GOOGLE OFFICE
HOW TO USE GOOGLE CALENDAR
HOW TO USE GOOGLE DRIVE
HOW TO CREATE A VIRTUAL OFFICE WITH GOOGLE SITES
Watch more Videos about Google Cloud service: HERE
Hope through the series of video tutorials G Suite (Google Workspace customers) above, your business can deploy online working for employees in an effective and flexible way.
If you have any questions related to the application suite or need to register for a free trial of G Suite to experience the features of G Suite, please contact Gimasys immediately for advice:
Email:

gsuite@gimasys.com

Sign up for a free trial: Here
Phone number: Hanoi 0987 682 505 – Ho Chi Minh: 0974 417 099
Source: Gimasys