7 reasons businesses should choose Google's G Suite application suite
Xã hội công nghiệp 4.0, kỷ nguyên của bùng nổ công nghệ thông tin và ứng dụng số hóa trong tất cả các ngành công nghiệp. Con người mỗi ngày càng đối mặt với những chuỗi công việc chuyên sâu rắc rối đòi hỏi xử lý chi tiết hơn. Do đó sự ra đời của các bộ ứng dụng như G Suite của Google trở thành công cụ đắc lực nhằm hỗ trợ doanh nghiệp đơn giản hóa các tác vụ công việc, tăng năng suất và tiết kiệm chi phí. Hãy cùng tìm hiểu lý do nên chọn G Suite (Google Workspace customers) cho bước tiến tiếp theo của doanh nghiệp.
Overview of Google's G Suite suite of applications
What is G Suite?
G Suite (formerly Google Apps for Work) is a productivity toolkit built on Google's cloud platform, following the software-as-a-service (Saas) model.
G Suite provides a suite of applications from communication, storage, collaboration to administration, with key applications such as Business Gmail, Google Calendar, Docs, Sheets, Slides, Google Meet, Google Chat, Google Drive, Google Sites.., G Suite helps businesses and organizations improve work efficiency through sharing document information and collaborating internally as well as working more professionally with customers and external partners.
G Suite Apps
To meet the diverse needs and use of each business, the G Suite application suite is distributed by Google with 3 main packages: G Suite Basic, G Suite Business and G Suite Enterprise. With each G Suite package, businesses will be able to optimize costs according to each investment and development goal of the business. In addition, the launch of G Suite Essential for organizations and businesses with the most advanced capabilities to hold video meetings, support video conferencing presentations, and collaborate on documents together. at the time.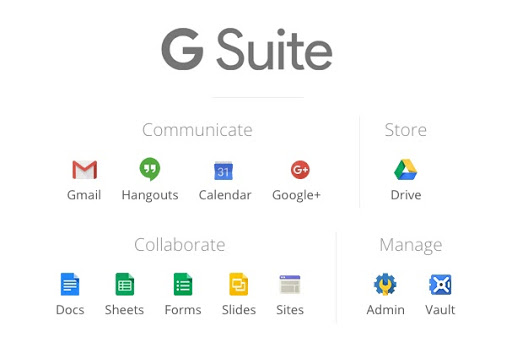 Why businesses should choose G Suite for business activities
Most businesses, when deciding to invest in a set of tools to support operations and business, are interested in compatibility, ease of deployment within the enterprise, and security must be a priority. Top. All will be assured with G Suite, businesses will own a set of tools that are completely refined and optimized.
Friendly interface and easy to use
One of the benefits of using G Suite for business is that most employees are probably already used to using the personal Gmail interface and working with the Google Offices suite (Docs, Sheets, Slides, ..). This makes the transition to G Suite super easy and ensures you don't have to spend time training employees on how to use new tools.
Besides, with the G Suite application suite, if you already have an active email account, Google will help you easily upgrade and convert old accounts to business Gmail quickly while ensuring integrity. data.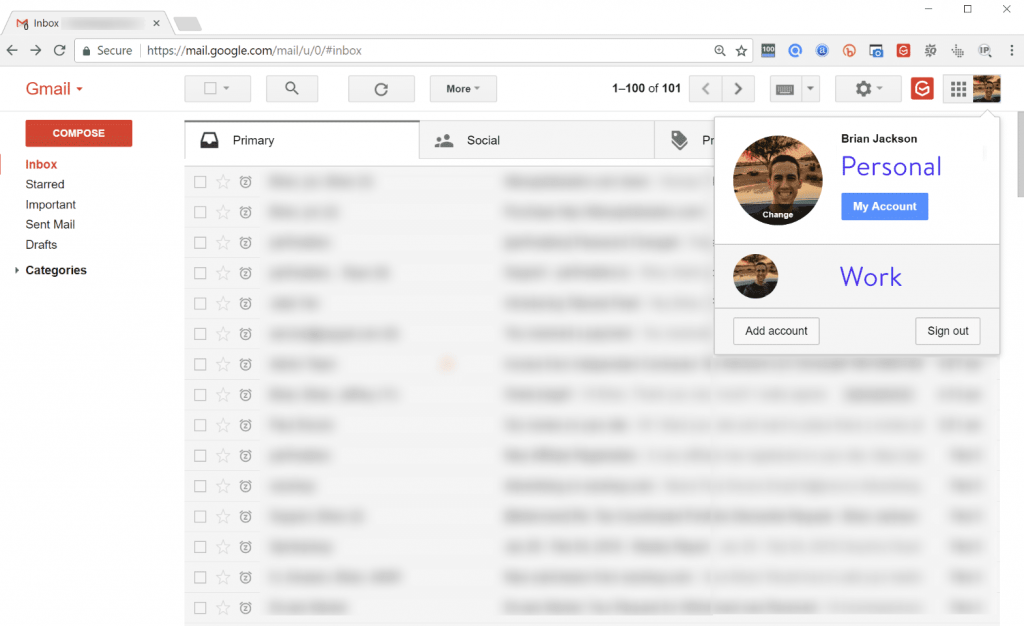 Collaborate on G Suite on any platform, device
The convenience that G Suite brings to employees in the company is to help ensure the ability to collaborate in real time with colleagues from anywhere and on any device, whether it's phone, computer table or PC, Laptop. The toolkit meets the needs of working remotely when there are force majeure situations such as natural disasters and epidemics. 

Continuous operation time, durable
Khi nói đến thời gian hoạt động, Google là một trong những công ty nổi tiếng về độ tin cậy. Cụ thể, G Suite cung cấp Thỏa thuận mức dịch vụ (SLA) với thời gian hoạt động  và sẵn sàng cho khách hàng ít nhất 99.9% tại bất kỳ thời điểm nào. Cũng do email là một phần quan trọng của mọi doanh nghiệp nên G Suite nâng cấp mà không ngừng hoạt động hoặc bảo trì theo lịch trình. Tất cả các trung tâm dữ liệu của Google phục vụ cho bộ ứng dụng G Suite đều được xây dựng với cơ sở hạ tầng dự phòng.
Guaranteed safety and security
G Suite được xây dựng dựa trên Google Cloud Platform. Dữ liệu được bảo đảm an toàn với cơ chế bảo mật và an ninh đáp ứng các tiêu chuẩn khắt khe nhất cho một hệ thống điện toán đám mây (ISO 27001, FISMA, SSAE 16/SAE 3402 Type II, SAS 70). Có thể nói, Google với kiến ​​thức và chuyên môn hàng đầu trong ngành đang dẫn đầu "tư duy ưu tiên bảo mật", hỗ trợ trong từng sản phẩm của họ bao gồm cả G Suite.
G Suite's security mechanism
More specifically, working with G Suite, enterprise data will be secured by a series of mechanisms such as:
G Suite admin:

Gives administrators the ability to control how data is protected, view reports, and even control mobile devices. G Suite admins can also disallow employees from having the ability to enable "less secure apps."

Encryption (TLS):

With transport layer security, G Suite provides email encryption as it's in transit from one account to another.

Certification, Testing and Evaluation:

G Suite regularly undergoes a number of independent audits by third parties.

Data retention:

With Vault for eDiscovery and storage, G Suite provides the ability to retain, store, search, and export your data whenever you need it.

Security:

Google does not collect, scan, or use business data in G Suite services for advertising purposes. There are also no ads in any G Suite products.

Transparency:

Google continuously provides transparency reports to inform consumers.
Security is the main reason why businesses should choose G Suite to protect data during use.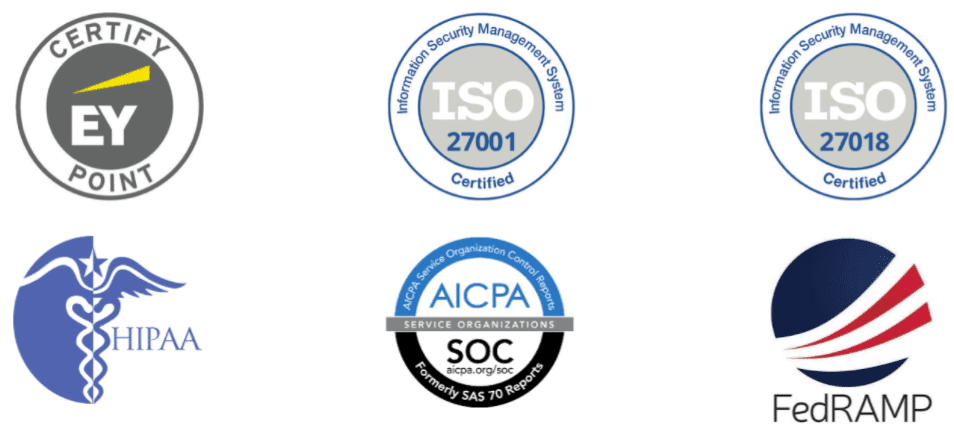 G Suite helps improve work efficiency and increase connectivity in the enterprise
G Suite helps change the working culture in the company, the connection and interaction between members is enhanced through regular exchange through communication channels such as chat on private group (google chat), video call (google chat). google meet)… as well as real-time collaboration when working on Google office documents (docs, sheets, slides...). It can be seen that each application in G Suite can become a small social network, suitable for different groups of users. Even the trainee team (Graduate trainee, Internship) also has its own Google Group to share about working experience in the company.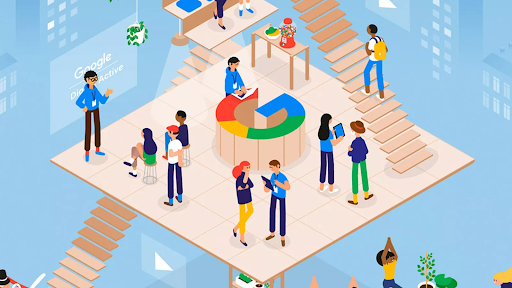 Should choose G Suite to support data management and analysis
According to research, businesses that make decisions based on the analysis of data are often more successful than those that use less than half of the data they own. That shows that businesses always need a set of tools that can convert data into graphs and charts quickly, intuitively and easy to understand. With G Suite, it's easier than ever to analyze data from sources through vivid, intuitive charts, and businesses can visualize trends to make timely, effective decisions. fruit.
Scaling through APIs and Google Cloud Platform (GCP)
G Suite for business openness (via Google APIs) and industry standards allow businesses to tie together parts of their governance system in the cloud with predictable structure and costs . Google leads the way in cloud infrastructure (IaaS) with reliability, performance, price, and, importantly, resiliency.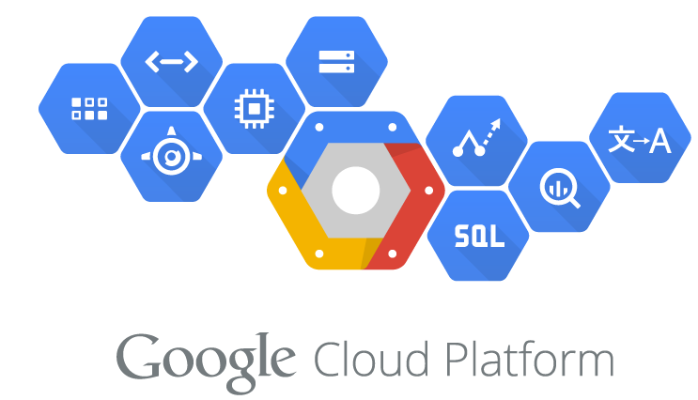 With the goal of helping businesses transform into a more flexible and professional working method, the G Suite application suite from Google has been trusted and chosen by more than 6 million businesses.
Contact Gimasys for advice on a transformation strategy that is right for your business situation and a free G Suite experience: 
Hotline: Hanoi: 0987 682 505 – Ho Chi Minh: 0974 417 099
Email: gcp@gimasys.com
Sign up for a free consultation: Here
Source: Gimasys