Important changes to G Suite apps and less secure way of managing account recovery for admins
What's changing
Google is making some updates to how you manage less secure application (LSA) and account recovery (AR) settings in the admin console. This is part of a broader migration of Google's Admin console pages to a simpler and more streamlined experience and will affect sections of Admin Console > Security > Settings > Apps. Security Settings and Admin Panel > Security > Settings > Account Recovery. In those sections you may notice:
An updated interface that rearranges settings to make them easier to find and change.

A new system for applying group-based policies in these areas. As a result of this change, the existing settings will be carried over to the new system. See "Additional Details" below for more information.
Who's impacted
Admins
Why it's important
Interface updates will make privacy settings easier to find, reducing the number of clicks it takes to manage them. The new group-based policy system is the same system used in other areas of the Admin Console and will therefore be more familiar and intuitive than the old system. The new system allows multiple group-based policies to be applied in a single UI view and allows management of proprietary policies using groups, rather than combining OU-based policy with exceptions. group-based rate.
Availability
Có sẵn cho khách hàng G Suite Basic, G Suite Business và G Suite Enterprise

Không có sẵn cho G Suite cho Giáo dục (Google Workspace for Education) , G Suite Enterprise cho Giáo dục và G Suite cho khách hàng phi lợi nhuận

Not available to users with personal Google Accounts
Additional details
As part of migrating LSA and AR sites to the new UI, we will be migrating any currently applicable group-based policies to the new group-based system. This migration will have no functional impact for most customers
However, for a very small number of organizations (in particular those that currently have group-based policies for LSAs and ARs applied at the child OU level), this transition can affect affect your current settings. We'll email the lead admin at the affected domains with more details on how we'll make the transition and instructions on how to prepare. If you do not receive the email, no action is required.
Getting started
Admins: Existing policies will be automatically migrated to the new group-based policy system unless you are notified by email (see additional details above). 
End users: There is no change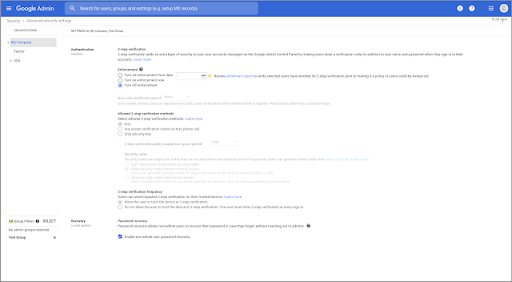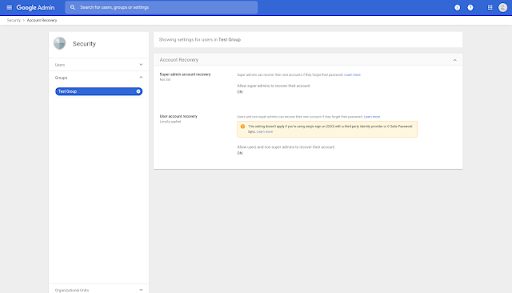 Deployment speed
Rapid and scheduled release domains: Gradual launch (up to 15 days for feature visibility) starting March 11, 2020.
Availability
Khả dụng cho tất cả mọi người sử dụng G Suite (Google Workspace customers)
Source: Gimasys