AAG undersea fiber optic cable had a problem on February 18, 2017
The AAG undersea cable route has a problem again, and the Internet from Vietnam to international will be affected again in the coming days.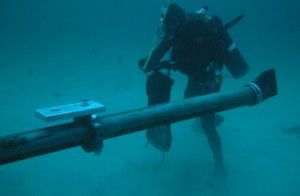 According to a representative of VNPT Vinaphone, the AAG undersea fiber optic cable problem happened on the evening of February 18 (last Saturday). The AAG cable route broke to the shore in Hong Kong, reducing internet access speed at some peak times.
This is the second time in 2017 that the AAG cable has a problem. Previously, this route was broken on January 8, causing the Internet to lose connection from Vietnam to Hong Kong, Singapore and the US. At that time, the cause was determined to be an electrical leak that caused the power to drop.
Right on the night of the incident, VNPT prioritized routing for corporate customers. Therefore, even though there is an incident, VNPT still ensures the quality of service for customers. Currently, there is no time limit to restore, VNPT will notify as soon as information about the repair time is available.
According to Viettel, customers are not affected by this incident because before the Lunar New Year, Viettel actively added and upgraded the international connection capacity on the branch APG route to Hong Kong, Japan and other directions. mainland through China, Cambodia, Thailand.
Currently, the operator of the AAG undersea optical cable route has not made an official announcement about the expected recovery time.
Source: vietnamnet.vn