Insert videos from Google Drive into Google Slides
Users can insert and play Videos in Google Drive into Google Slides, and add videos from Youtube.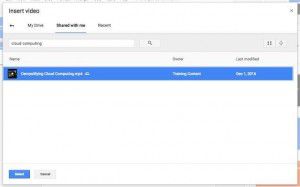 Once a user has added a video from Drive for a presentation, they can choose when to start playing the video and when to stop it, can have it run automatically during the presentation, and it can stop. back and continue. Simply right-click the video and select Video options.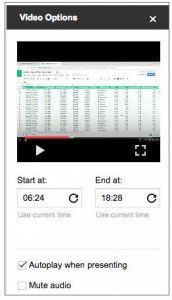 In case someone is viewing your presentation without permission to view the embedded video, they will now ask you for permission to log in to view.
Note
Trong khi bạn mở các video ở Drive trong Slides trên Web hoặc thiết bị di động, bạn có thể thêm chúng từ ứng dụng của web.
The source: Gimasys