Which version of G Suite should businesses choose? Basic – Business – Enterprise
If your business is interested in bringing Google's G Suite to the application, you've probably also learned about the three versions of G Suite available and wondered about an option for you. In a way, deciding to buy a business software is like… getting married. Usually, you will only know if this "object" is suitable for you after officially moving into the same house. However, unlike marriage, you can go online to search for information, research carefully about an application before officially signing. And this article will help you get more reference information about G Suite Basic - Business - Enterprise versions, thereby giving you the right version.
Nếu bạn vẫn chưa thực sự nắm rõ những thông tin cơ bản, hãy tìm hiểu G Suite là gì Before continuing to read the information below.
1/ Google G Suite versions
Currently, Google offers three different versions of G Suite for businesses, including: G Suite Basic, G Suite Business and G Suite Enterprise (Google Workspace Enterprise) . Google offers versions of G Suite for governments, nonprofits, and schools, but businesses only have three options above. 
Besides the core, basic applications, each G Suite version will differ mainly in price, capacity, and management. 
2/ Similarities between the three versions of G Suite Basic – Business – Enterprise
Whichever version you choose, your employees will be able to use basic G Suite apps, including:
Gmail by company domain (emails ending in .)

@tencongty.com

) to exchange and share information internally, with customers and external partners
Google Docs, Sheets, Slides, Forms.. to edit documents online, in real time
Google Drive to store and share, and to authorize access to information
hangouts Meets, Hangouts Chat for video calling, video conferencing, chat, etc. 
Google Calendar. to manage your schedule, create events, reminders, etc.
Google Sites to create web pages quickly and conveniently, in the form of drag & drop (Drag & drop)
So what factors will businesses choose the G Suite version based on?

The next section will analyze the difference from the perspective of users and administrators.
3/ Differences between versions of G Suite Basic – Business – Enterprise
3.1. For users, employees in the enterprise
First of all, it must be confirmed that: User experience is not affected by the G Suite service plan you choose. You can always have peace of mind, because whichever G Suite plan you choose service quality Google's is still okay guaranteed. Google is committed to 24/7 support, 99.9% uptime (time of stable, uninterrupted operation), or other security features.
However, the biggest difference that users can easily perceive in features/features between versions. That is:
Memory storage:

G Suite version Basic: User has only 30GB of space.
G Suite version Business and G Suite Edition Enterprise: User no capacity limit. (If you buy less than 5 accounts, each account will have 1TB of space) 
This volume is shared between Google Drive and mail mailbox. If there is no special storage need or is too large, 30GB is enough. Not to mention if you use Google applications: like Docs, Sheets, Slides, .. to edit documents, these files will not be counted in Drive space. 
However, if your employees regularly have to store large files such as blueprints, videos, audio, etc., the higher versions of G Suite won't hinder this.
Team Drive – or Google just changed its name to Shared Drive: This featureOnly available in G Suite Business and Enterprise editions. Because files stored in Team Drive are not owned by an individual, but by the entire team, accessing the necessary information is very easy.
Especially when an employee is about to leave or a new employee comes in, users will not have to worry about receiving the handover or receiving new information. Because all documents are kept in place, just like a library. You can learn more about Team Drive benefits here. 
Hangouts Meet:

For applications used for video calling or video conferencing, higher G Suite versions will also provide more benefits 

Number of participating points: In a meeting, Hangouts Meet allows 25 - 50 - 100 devices to participate, respectively for three versions Basic - Business - Enterprise. Note that this is the number of devices that can participate, not the number of people. For example, a meeting room for 10 people, using one device

Chromebox for Meeting

access to the meeting, the system will only count as 1 bridge point.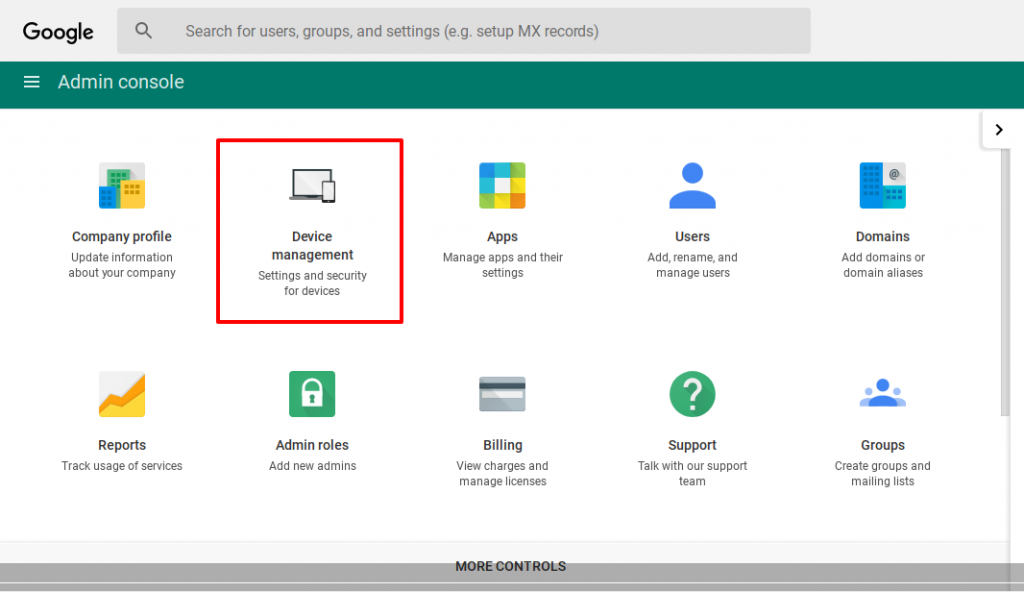 Especially if your business regularly organize meetings between branches with a large number of employees (eg corporation or corporation,…) then G Suite Enterprise is a very useful option. Because in addition to the number of 100 devices that can join a meeting, this version's Hangouts Meet also allows users to: 
Return to the meeting and automatically save to Google Drive; 

Allow outsiders (including international calls) to join the meeting directly.  

Live Streaming – Live streaming to 100,000 viewers.
These features are especially suitable for training sessions, team building, company-wide meetings.
3.2. For the manager, admin of the business
Arguably the biggest difference that makes businesses choose different versions of G Suite is from a management perspective. Higher G Suite versions will have more business administration features, tighter user management. Besides, the ability to protect data from being leaked to the outside is also better.
Google Vault:

Google Vault is especially useful if you want to store, access, track and manage business data – from Gmail to Chat conversations. To do this, admins set policies and rules to retain content even if users intentionally delete them. 
This is an eDiscovery application available in G Suite Business and Enterprise. If you choose G Suite Basic, this feature can be purchased as an add-on.
Ngăn chặn mất dữ liệu với Data Loss Prevention:

If you've ever imagined the consequences of data leaks, you probably understand the importance of prevention in the first place. Because the main reason is due to internal company accidentally (or intentionally) brought out. DLP allows you to set up rules to scan files, detect sensitive content and then take action.
DLP hiện tại chỉ có ở phiên bản G Suite Enterprise. Bạn có thể tìm hiểu thêm về G Suite Data Loss Prevention.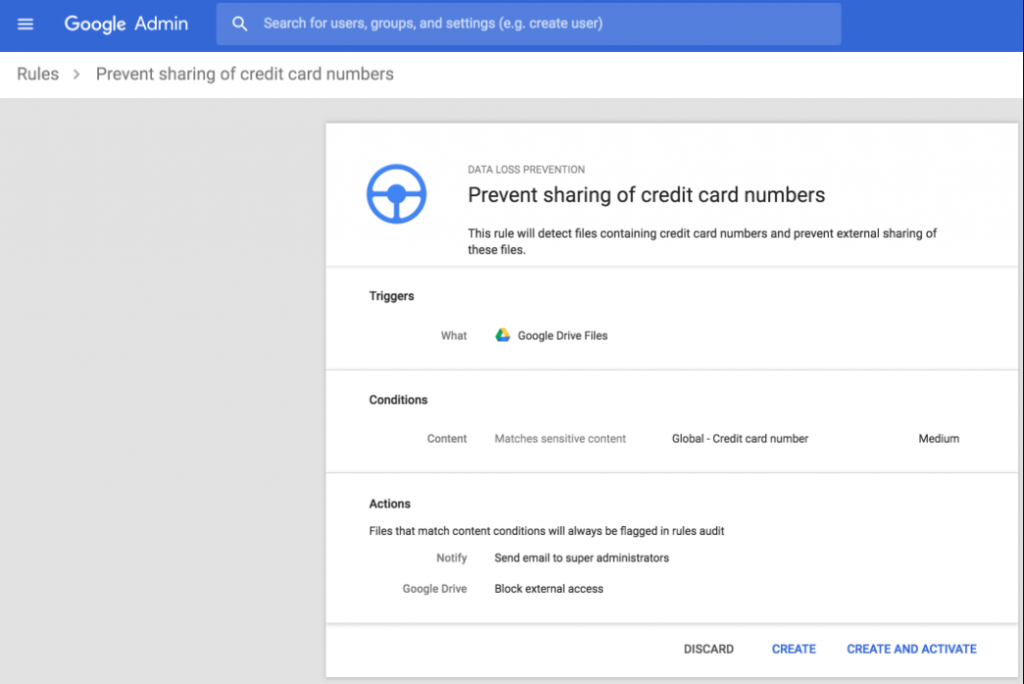 Analyze Gmail Activity Logs with BigQuery: BigQuery là một dịch vụ xử lý các tệp dữ liệu cực lớn. Nhờ Google  BigQuery, admin có thể thực hiện các yêu cầu thẩm vấn nhật ký hoạt động Gmail của nhân viên, từ đó hiểu được hành vi và hoạt động của họ.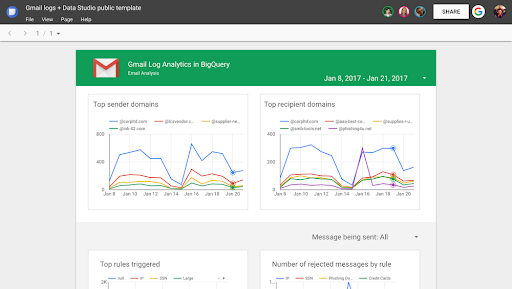 Security Center – Security Center:

Most of the time a day is spent by employees working online. A lot of information is exchanged and stored in G Suite applications. As an admin, you must always be vigilant and alert to all the potential security risks. And G Suite Security Center is a feature built specifically for this. By giving all the important parameters related to security issues, malware is targeting businesses, you will know what your "resistance" situation is and then take action. Processing solution.
Both Gmail log search with BigQuery or G Suite security center are only available in G Suite Enterprise edition. So you can consider using this highest version if your business needs tight protection of both data and users. Especially when the price to pay for data leakage is too high.
Conclude
Above is the reference information that you can use to make business decisions. G Suite is the right app for all businesses, small to large. However, you still need to consider it from the user's perspective and the company's administrative requirements. For more advice on this application, you can contact Gimasys - Authorized Google Partner in Vietnam - to get the best support.
Source: Gimasys