Introducing Chromebox for meetings
What is Chromebox for Meetings?  
The demand for online meetings is becoming more and more popular when businesses are increasingly interested in exchanging and sharing information within the business as well as with external customer partners but want to save time and money. transportation costs between different locations. Based on the Google Hangouts application platform of the software suite G Suite and Google Chrome, Product sets Chromebox for Meetings (CfMs) is a Google solution for online meetings that helps businesses easily manage resources, set up a meeting quickly, and can connect to users anywhere with audio and video. high quality image.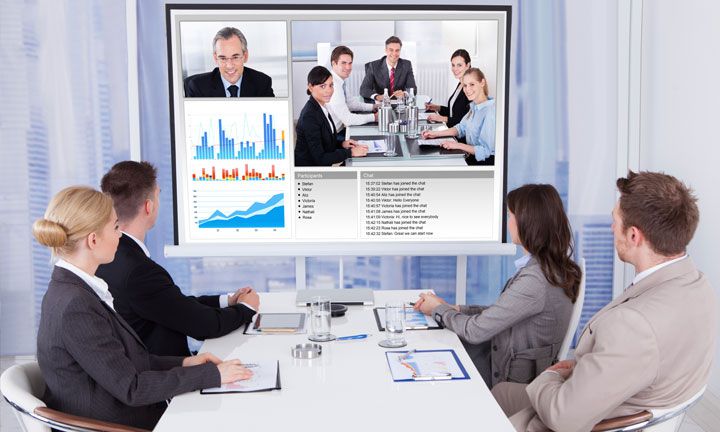 Google has developed a remarkable basic product that balances two core strengths – the service it relies on Google Cloud and the Chrome OS section. The solution includes hardware devices and management software.
Hardware sets can vary, but basically include:
– Chromebox*: 
4th generation Intel Core i7 Processor

2 x 2Gb DDR3 Ram

HDMI and DisplayPort ++

4 x USB3.0

Ethernet & Wifi
– Camera:
Full HD 1080p

Carl Zeiss® lens with autofocus

Automatic low-light correction
– Microphone and Speaker:
Wideband frequency response

Built-in DSP for speech clarity

Omni-directional microphone with noise filter

Mute, end-call, and volume buttons
– Remote Control:
Full QWERTY keypad on rear

RF based (no line of sight necessary)

Nano-sized USB adapter

Mute, end-call, and volume buttons

Wireless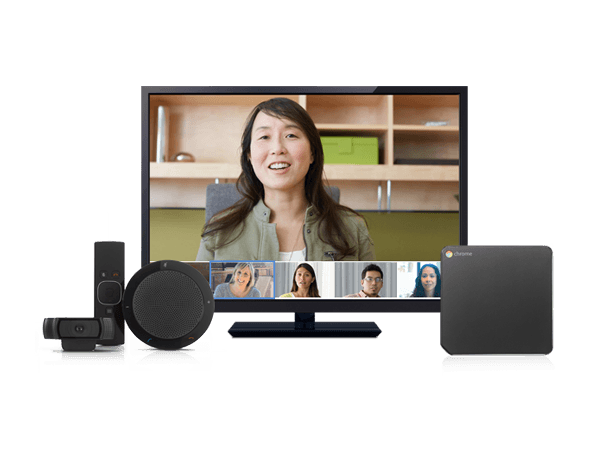 2. Hardware of CfMs always comes with a management software suite including:
– Software:
Google Hangouts

Conference room management
- Management:
Management console

24/7 support

1 year warranty
How does Chromebox work?
The way it works is pretty simple – Google has written some additional software to provide an easy-to-use 10-foot interface based on a custom remote. Chromebox for meetings loads Google Hangouts in a "kiosk" mode, showing users a list of meetings and allowing them to deploy customized Hangouts.
The device registers with the user's G Suite (Google Apps) domain through the aforementioned premium subscription – a new option will appear in the device admin panel of the G Suite (Google Apps) domain to allow users to connect to the device. link it to the meeting room calendar.
Users after scheduling a meeting room can invite other members in different locations to access the room on any device from a desktop computer, laptop, ipad or smartphone.
Contact Gimasys for a quote and consultation on Chromebox for Meetings:
See more: Why businesses should use Chromebox for Meetings service
Updated: Gimasys