Gmail Smart Compose subject suggestions
10/05/2019
What's changing
Smart Compose can now make suggestions for the subject of your email.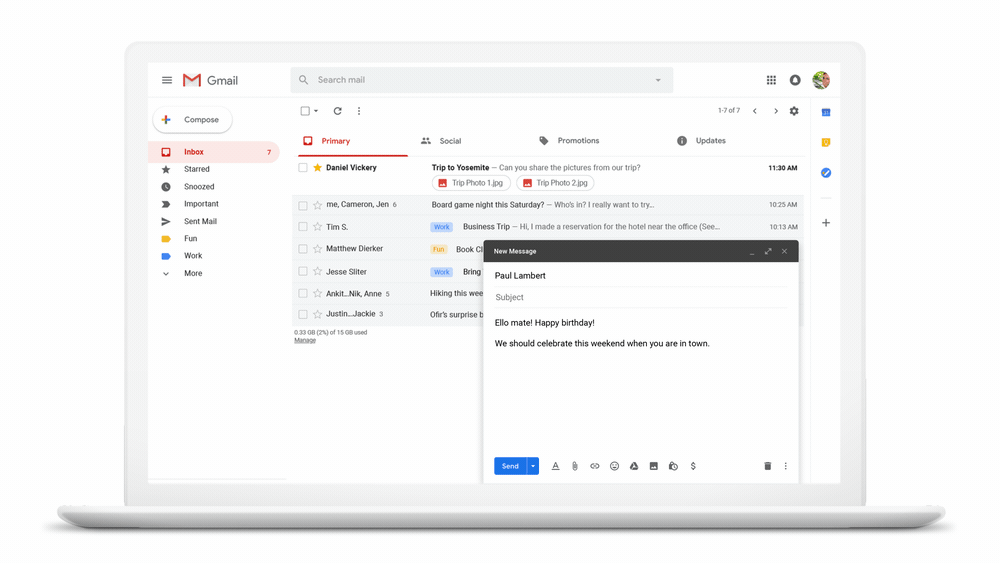 Who's impacted
End users.
Why you'd use it
Since we announced Gmail Smart Compose in G Suite last year, we've seen how Smart Compose suggestions can cut down on the effort it takes for you to write emails and replies. With subject suggestions, Smart Compose can now help you compose your subject line as well.
How to get started
Admins: No action required

End users: No action is required to begin seeing Smart Compose subject suggestions. When you write the body of your email and then place your cursor in the subject line, you may see Smart Compose suggesting a subject for your email.