Keep data secure with Gmail confidential mode (beta)
10/04/2019
What's changing
We're opening a beta program for Gmail confidential mode. With confidential mode, it's easier to protect sensitive content in your emails by creating expiration dates or revoking previously sent messages, and removing options for recipients to forward, copy, print, and download.
Who's impacted
Admins and end users
Why you'd use it
Built-in Information Rights Management (IRM) removes the option to forward, copy, download or print messages. This helps reduce the risk of confidential information being accidentally shared with the wrong people.
In addition to protecting sensitive content in your emails by creating expiration dates, you can also require additional authentication via text message to view an email. This makes it possible to protect data even if a recipient's email account has been hijacked while the message is active.
How to get started
Admins: Gmail confidential mode Beta is available as an opt-in to all G Suite customers. Admins can opt-in to the beta by going to the Admin console and navigating to Apps > G Suite > Settings for Gmail > User settings. Here they will be able to select the option to Enable confidential mode.


End users: Once Gmail confidential mode is activated in the Admin console, users can send Gmail confidential mode emails. When they compose an email, there is a button to enable confidential mode for the email.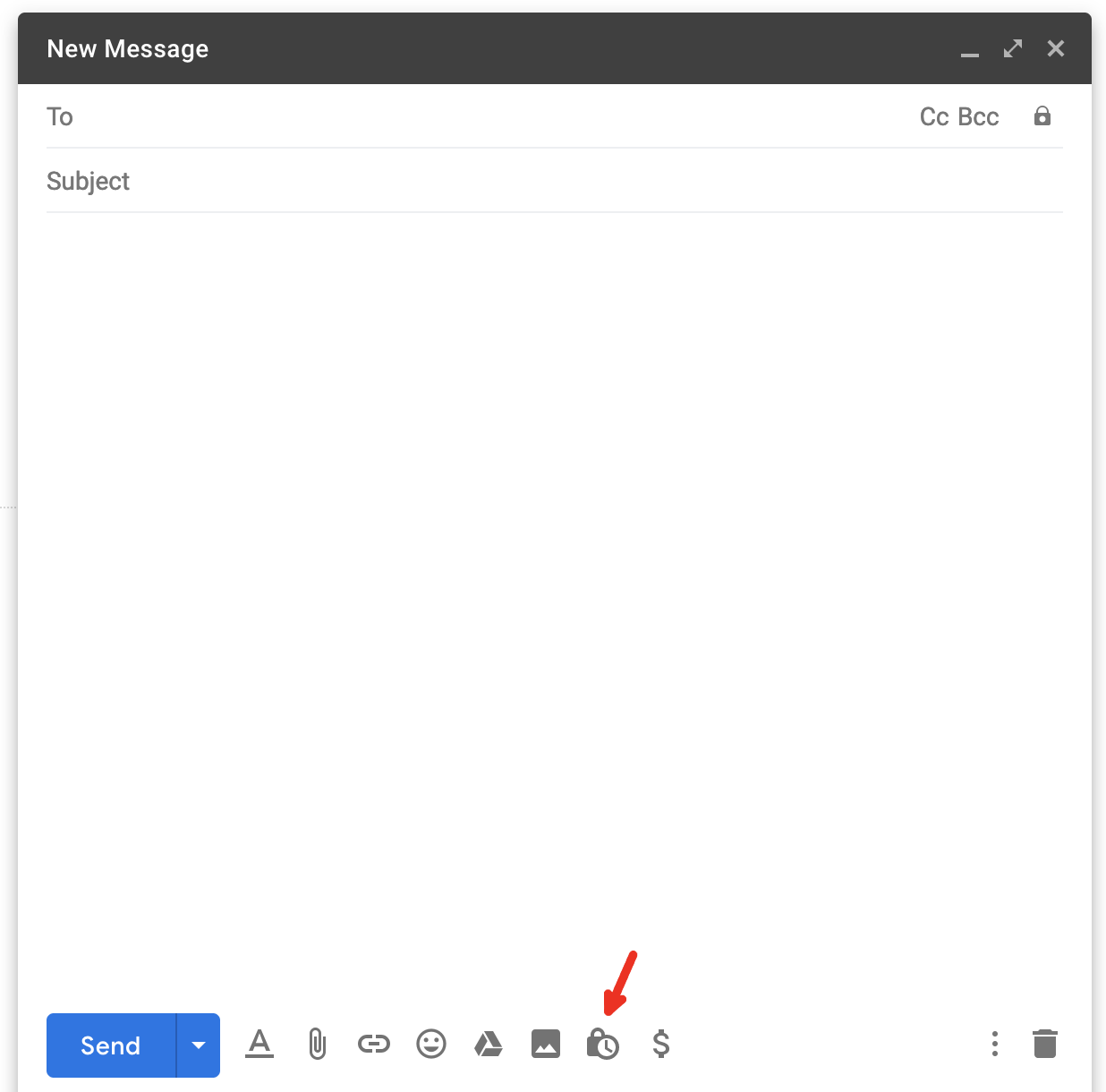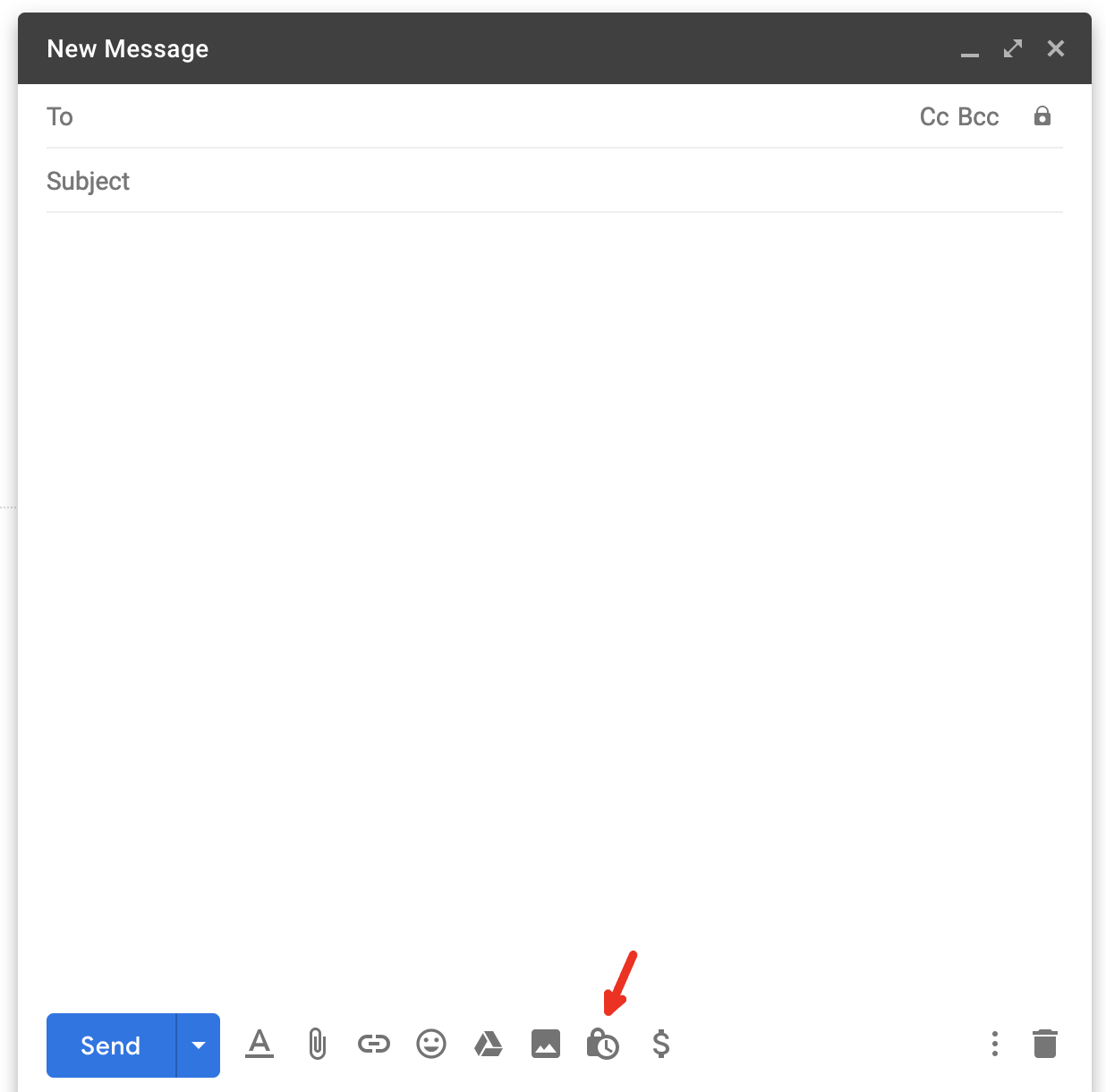 If users click on the button, it opens the Gmail confidential mode user settings dialog box where they can modify the settings: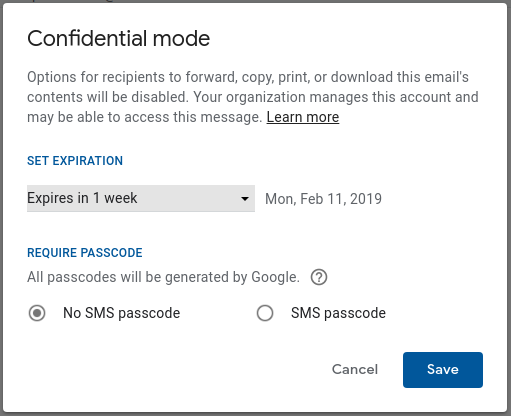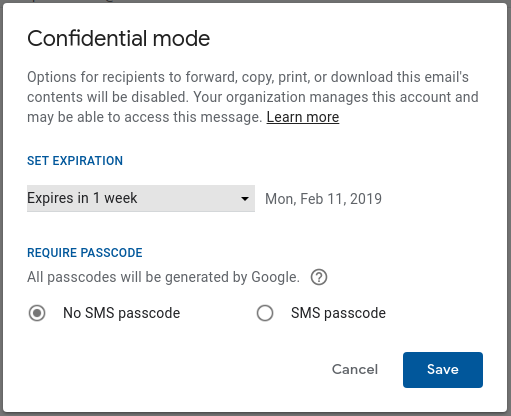 Additional details
At the beta launch, Gmail confidential mode will:
Allow users to set an expiration date for messages or revoke access at any time

Disable options to forward, copy, print, and download the email body and attachments

Allow users to set SMS passcodes wherein recipients will get a passcode by text message to be able to access the email sent using confidential mode

Let users choose to remove access early before the expiration date.
Note: Although confidential mode helps prevent the recipients from accidentally sharing your email, it doesn't prevent recipients from taking screenshots or photos of your messages or attachments. Recipients who have malicious programs on their computer may still be able to copy or download your messages or attachments.
Additionally, if your users send or receive messages in Gmail confidential mode, Vault will retain, preserve, search and export confidential mode messages. The message body of received messages will be accessible in Vault only if the sender of the message is from within your organization. Learn more about how Vault works for confidential mode messages here.