Compare Drive File Stream and Backup and Sync
Drive File Stream and Backup and Sync are applications that require installation on your computer, allowing you to access and manage documents stored on Google Drive, directly from your computer.
Drive File Stream: is the best solution for businesses. This application allows users to download documents directly from the Cloud, thus:
Does not take up hard drive space and saves bandwidth

Reduce waiting time for documents to sync

Avoid storing business data on personal hard drives
Backup and Sync: Consumer sync client – allows individual users (using personal Google accounts) to sync documents (businesses can still use this solution). Previously, users used Drive for Mac/PC to synchronize documents on computers and Drive, but Drive for Mac/PC is no longer supported by Google and will be "deathed" on May 12/ 2018. Instead, Google introduced Backup and Sync as an alternative.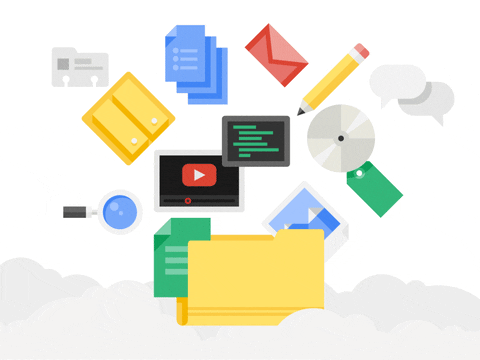 Although they have similar features, these two applications still have differences that users should note, this article will compare those differences to help users make the best choices for their needs. my job.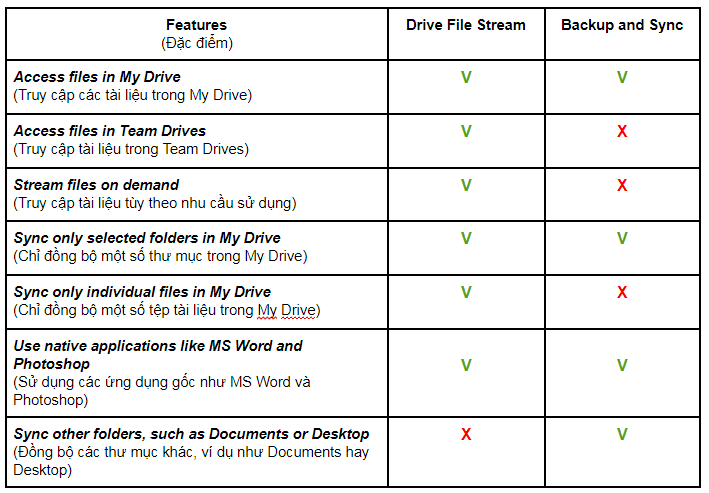 Speak in a way that is easy to understand
Backup and Sync: Helps you to upload and backup (backup) documents from other folders such as computer, memory card, USB, camera, etc. to the cloud. If before syncing, you could only use your computer to open files, after syncing, you can access your data anytime, anywhere, on any device – phone, computer tablets, personal computers, etc.
Drive File Stream: Helps you access all documents being saved on Google Drive according to your needs, directly from your personal computer without consuming hard drive space. 
Note: You can learn more about Drive File Stream Learn more about its benefits
Updated: Gimasys