Google Workspace (G Suite)
Email by business domain name, 24/7 support
Store data securely on Google Drive
Online meeting & meeting recording with Google Meet
Remote work management, easy exchange and sharing
Get Free Credits GCP now up to 2000$
Exclusively for customers signing up for Google Workspace from Gimasys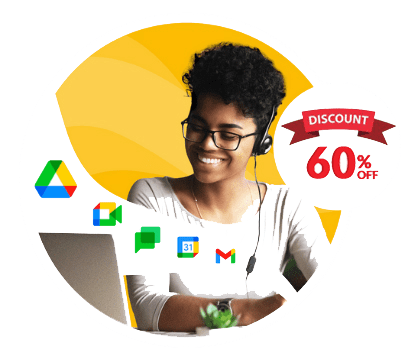 More than 6 million businesses trust Google Workspace
Providing solutions to help businesses optimize their work processes quickly and efficiently.
more flexible and economical

Business Starter
Secure and Custom Business Email
Video meeting with 100 attendees
30 GB of cloud storage per user
Security and management control options
Usual support service
Business Standard
Secure and Custom Business Email
Video meeting has 150 Participants + recording feature
2 TB cloud storage per user
Security and management control options
Regular Support (paid upgrade to Advanced Support)
Business Plus
Secure and customizable business email + eDiscovery, data retention
Video meeting has 500 participants + recording feature, keep track of attendance
5 TB cloud storage per user
Control options Advanced on security and management, including Vault and advanced terminal management
Regular Support (paid upgrade to Advanced Support)
Enterprise
Secure and customizable business email + eDiscovery, data retention, Secure/Multi-Purpose Internet Mail Extension (S/MIME) encryption standard
Video meeting with 500 participants + recording feature, attendance tracking, live streaming in the domain with noise cancellation technology applied
Storage capacity level according to your needs
Advanced controls for security, management, and compliance, including Vault, NCMDL, data zones and enterprise terminal management
Advanced support service (paid upgrade to Premium Support)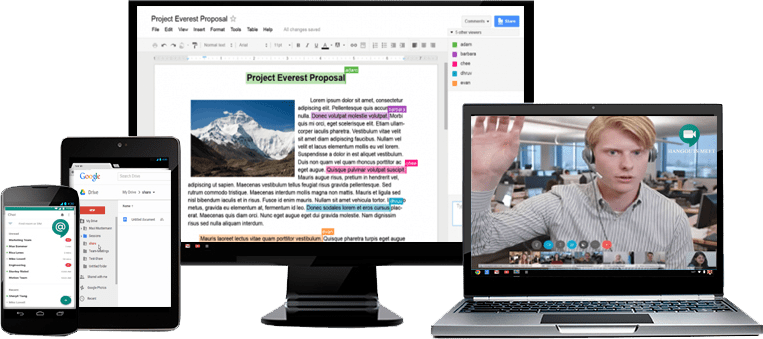 HIGHLIGHTS FROM GIMASYS

DOCUMENT MANAGEMENT
Making data administration and approval easier, classifying data quickly and effectively, saving time and costs.

OPTIMIZE OPERATIONS
Standardize the application review workflow for businesses, the automatic processing process quickly saves time for employees

APPROVAL PROCESS
Simplify and automate the approval process within the company, reducing waiting times. Staff & management can update requirements anytime, anywhere.

REAL-TIME MARKETING INSIGHT
Easily convert visual information at the point of sale into text online. Single centralized data management for faster decision making.

ONLINE MEETING
Online meeting from anywhere on any device, saving business costs, bringing efficiency to businesses

HR & CULTURE
Help employees and managers control project tasks and work clearly, assign tasks easily to everyone