Gimasys achieved Partner Specialization with Work Transformation expertise from Google Cloud
In August 2022, Gimasys successfully achieved the highest Specialization certificate with Work Transformation expertise in the Google Cloud Partner Specialization Program from Google.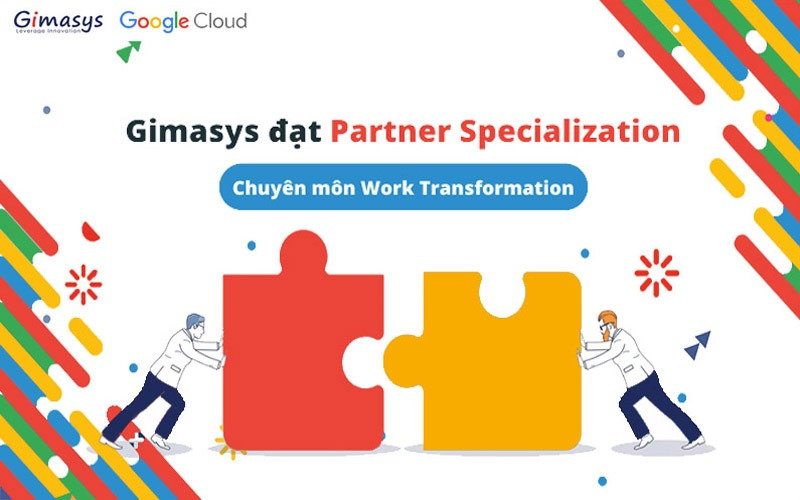 Digitalization is a mandatory condition for all businesses if they want to compete and develop in the current and future periods. Wanting to build an effective digitalization strategy suitable to the practical needs of each business is not a simple problem for managers. Therefore, finding a reputable digital transformation consulting unit with many years of experience will help businesses standardize the process right from survey, evaluation, planning to implementation and operation to achieve maximum efficiency. the best.  
Is a senior partner of Google Cloud and has supported digital transformation for thousands of domestic businesses with Google technology for more than 10 years in the Vietnamese market. Recently, Gimasys officially achieved the highest certification Specialization with Work Transformation expertise from Google Cloud. 
By earning this Specialization certificate, Gimasys has proven its expertise and success in building digital transformation solutions for customers with the most advanced technologies from "The Big Guy". " Google.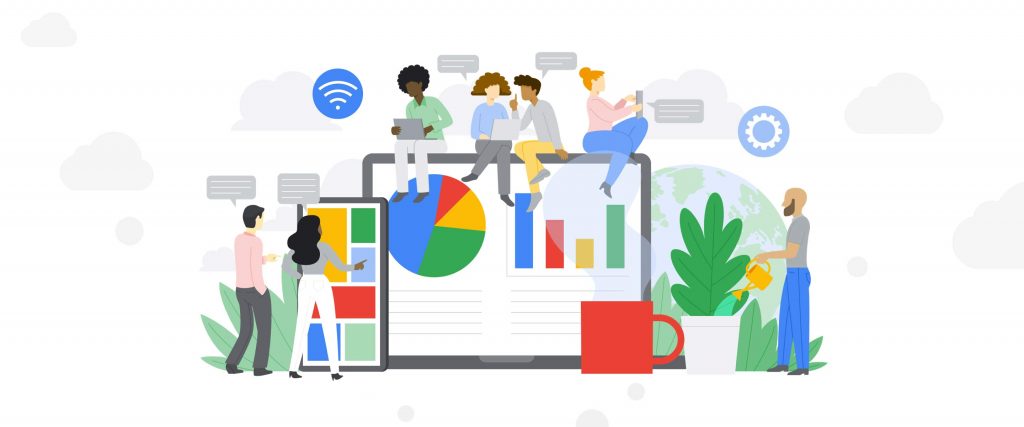 So what is Google Cloud Partner Specialization?
Google Cloud Program Partner Specialization is designed to be offered to qualified Partners with proven technical proficiency and success in providing solutions and specialized service areas. 
Organizations do Google Cloud certificate Partner Specialization must undergo a rigorous technical review, employees must be Google-certified experts, and have a business plan to invest in their area of expertise. To achieve this certificate, Google Cloud partners need to pass appraisal by experts from Google, accompanied by a complete set of documents demonstrating their capabilities and implemented projects.
As a Premier Partner of Google Cloud in Vietnam, Gimasys is proud to provide complete sales, consulting, support, deployment and training services on Google Cloud's leading technologies. If your business is interested in the Google Cloud Platform You can connect with Gimasys to get advice on strategic solutions according to the specific needs of your business. 
Gimasys – Google Cloud Premier Partner
Hotline: Hanoi: 0987 682 505 – Ho Chi Minh: 0974 417 099
Email: gcp@gimasys.com
Source: gcloudvn.com