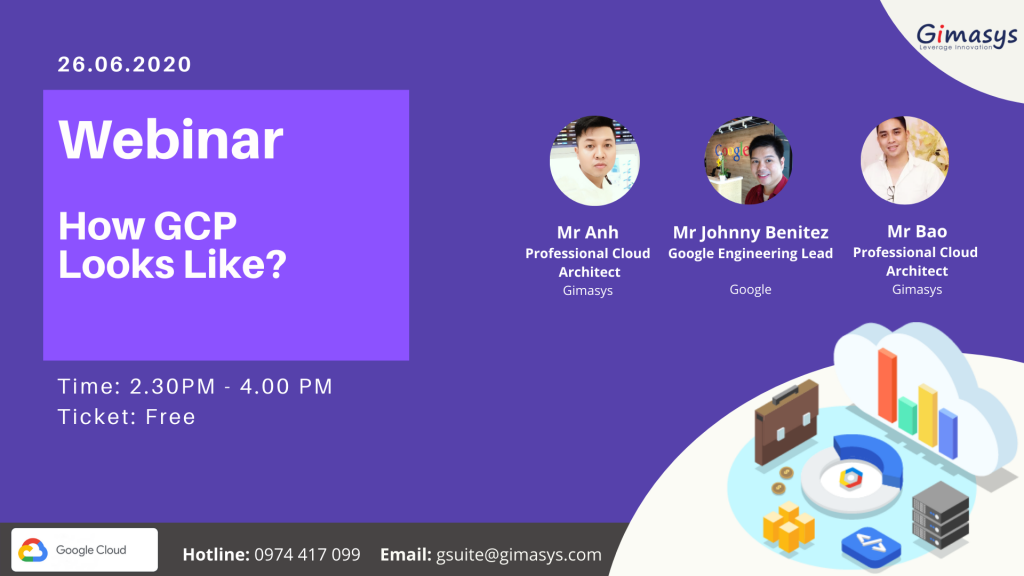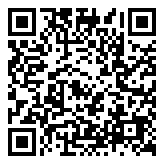 Date
26 Jun 2020
Expired!
Webinar Program June 26, 2020: How GCP Looks Like
Switching to Cloud is gradually becoming an inevitable trend for businesses/organizations to adapt to the rapid changes of the business environment, technology trends and new requirements of customers. What you may not know moving to the Cloud can help your business:
 Saving investment in hardware, software, IT human resources to build and operate the system
Ensure the system always operates stably without interruption by natural disasters, epidemics and disasters.
Helps increase business productivity, as well as optimize customer experience by processing large amounts of data extremely quickly.
 Stored information is always safe in all cases by the ability to automatically back up and secure by a series of globally controlled technology policies from Google.
và nhiều hơn thế nữa…
Thông qua Webinar đại diện từ Google, Mr Johnny đã chia sẻ với các doanh nghiệp tham dự về sự khác biệt nổi bật của Google Cloud Platform với các nhà cung cấp cloud khác trên thị trường như AWS, Azure,… Đặc biệt phần Demo trực tiếp giới thiệu về GCP console từ các chuyên gia Gimasys nhận được những phản hồi tích cực từ các doanh nghiệp tham dự.
Some images in the webinar: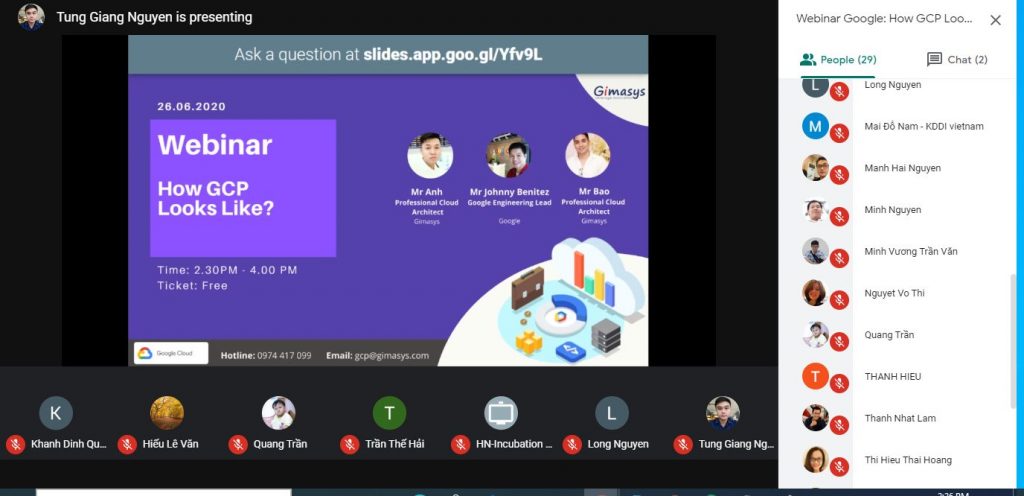 Webinar is about to start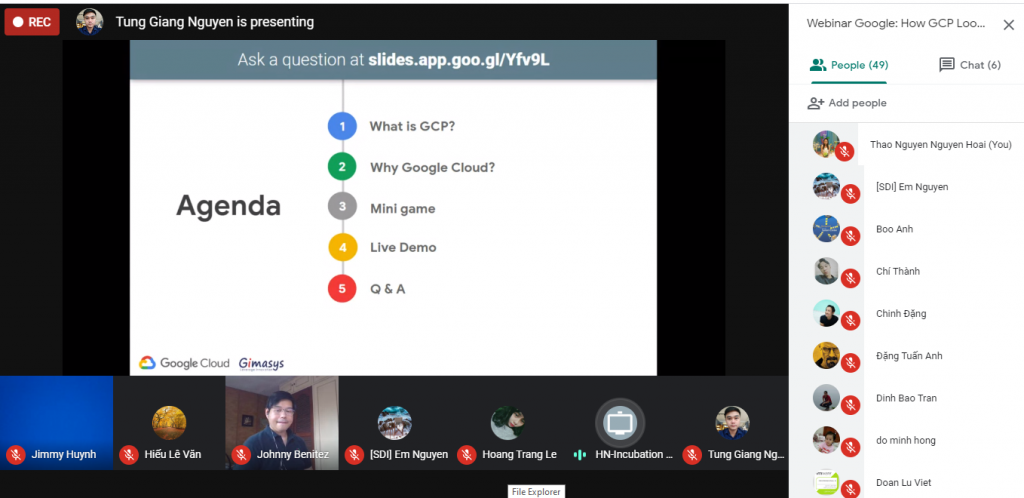 Webinar Agenda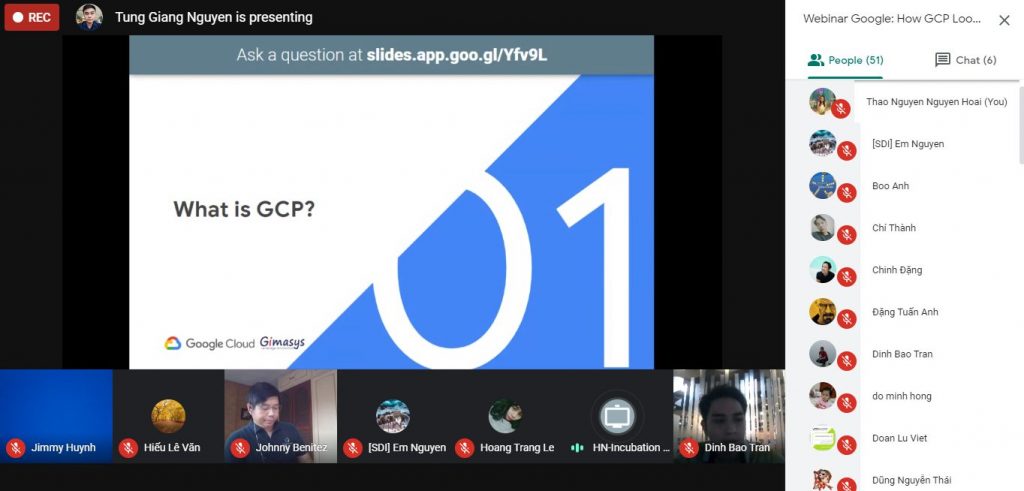 Gimasys experts explain what Google Cloud Platform is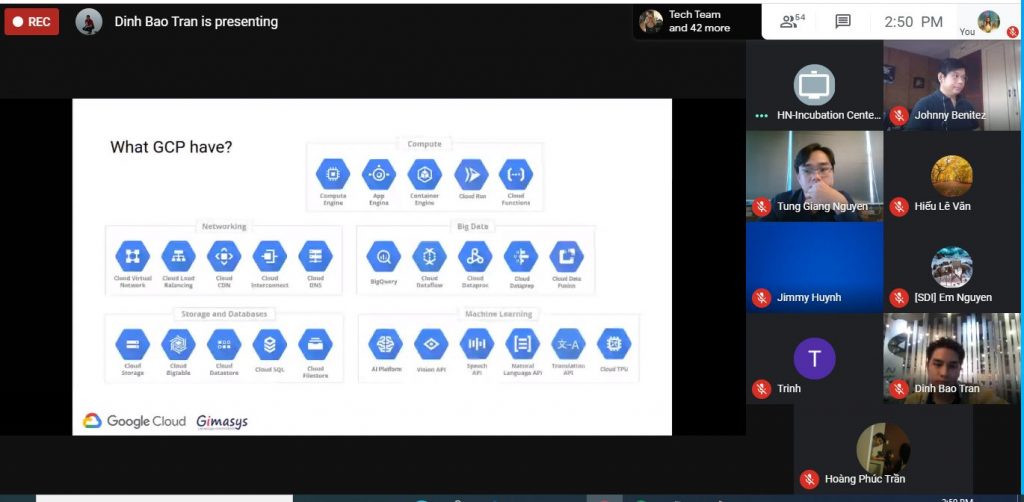 Google Cloud Platform services supported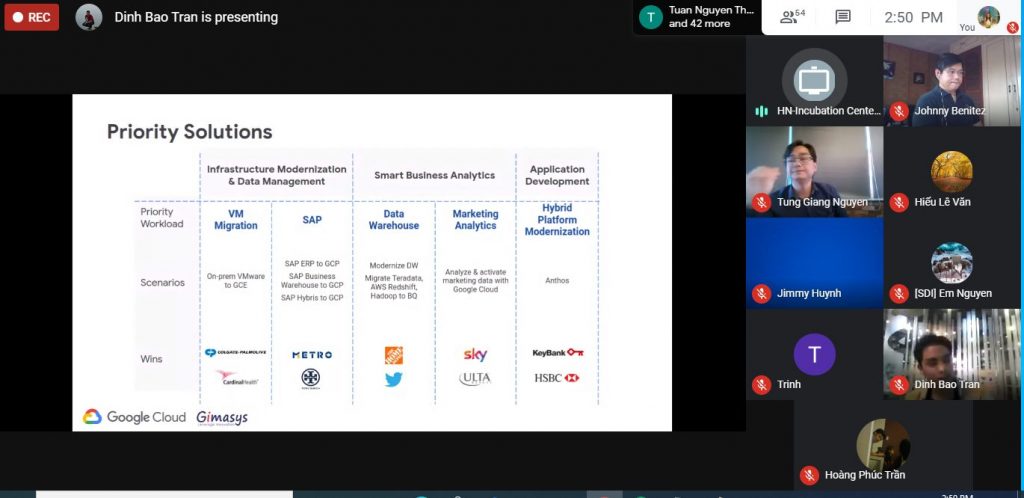 The main Google Cloud Platform service that Gimasys supports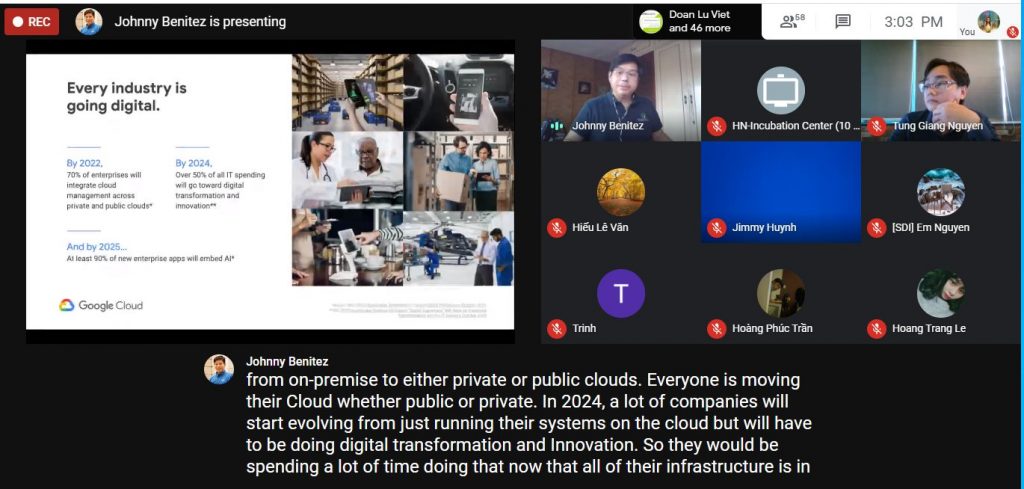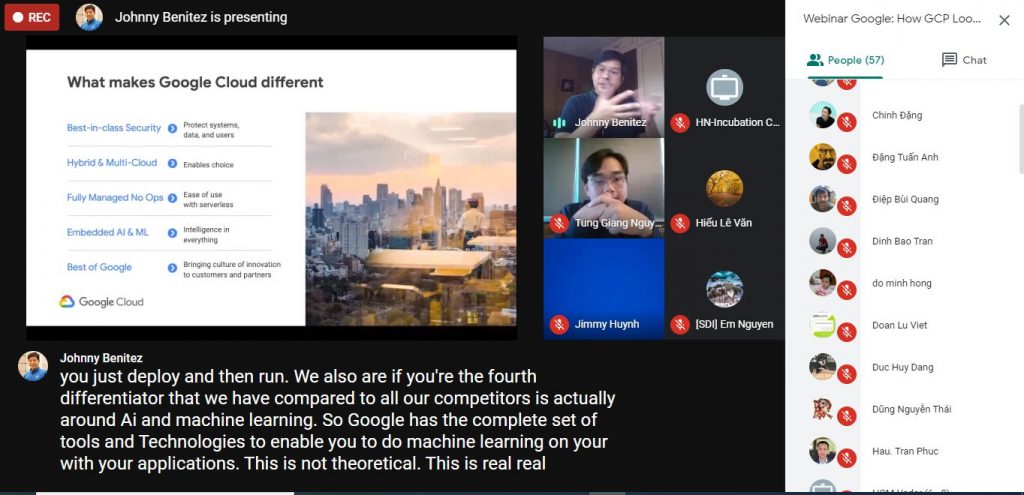 Mr. Johnny is bringing the differences of Google Cloud Platform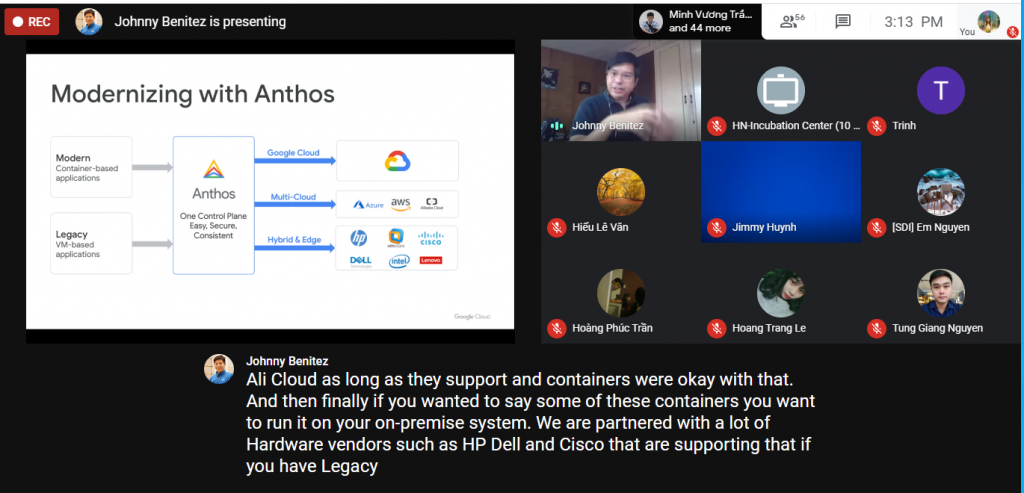 If you have any questions regarding the application or need to sign up for a free consultation to learn about its features, Google Cloud Platform Please contact Gimasys immediately for advice:
Email: gsuite@gimasys.com
Sign up for a free trial: Here
Phone number: Hanoi 0987 682 505 - Ho Chi Minh: 0974 417 099
Updated: Gimasys.