11 best examples of businesses operating efficiently and reducing costs with Google Cloud
To adapt to the changes of the business environment, business leaders always have to update new trends in the market and technology. Let's find out through 11 The best evidence that businesses operate efficiently and reduce costs with Google GCP
In the business process, leaders always face difficulties when making decisions about operational management and resource allocation. For most businesses, the COVID-19 pandemic has brought them new perspectives on the transformation of technology application into business, from which they must consider how to meet actual needs according to their needs. new business rules while business resources are limited.
This is a challenge for businesses, especially for those that rely too heavily on legacy infrastructure. A recent McKinsey study found that these legacy systems account for up to 74% of a company's IT costs, while this also hinders flexibility in system upgrades. Making the transition from upgrading to the Cloud can help businesses reduce costs significantly, increase flexibility, and increase ROI.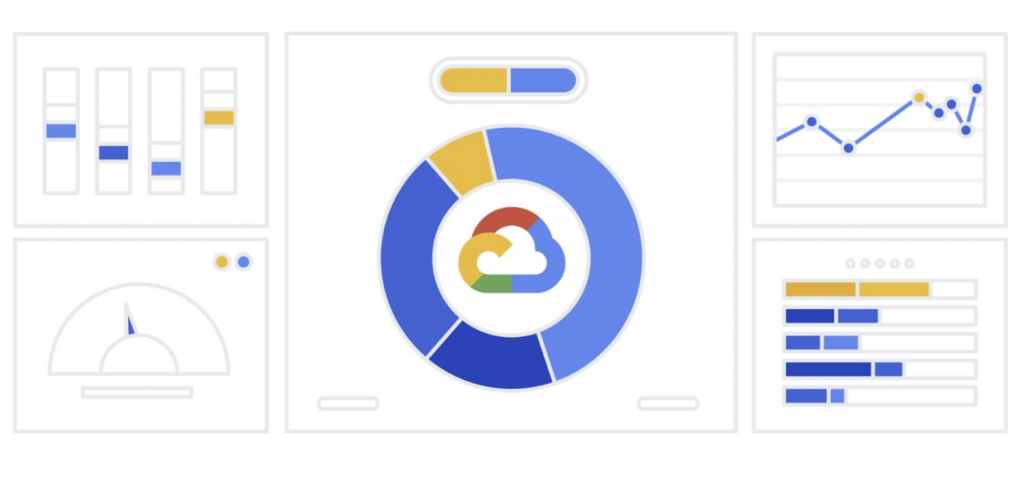 Tất cả những điều này được đề cập trong eGuide mới của Google – giúp doanh nghiệp hoạt động hiệu quả với Google Cloud. Mặc dù quá trình hiện đại hóa sẽ có vẻ khác nhau đối với các doanh nghiệp có quy mô và thuộc các ngành công nghiệp khác nhau, nhưng lợi ích của việc chuyển lên Cloud là rất rộng và phổ biến. Bao gồm:
Increase flexibility, ease expansion, and reduce technology costs by adopting hybrid-cloud and multi-cloud strategies

Increase return on ERP investments by moving SAP systems to the Cloud

Reduce hardware refresh costs and On-premise infrastructure costs by migrating virtual machines to the Cloud..

Increase scalability and gain access to advanced analytics through data warehouse modernization

Make cluster management easier and more cost-effective by migrating Apache Hadoop on-premises clusters to the Cloud.

Secure your spending by running specialized workloads in the cloud with the scalable Bare Metal Solution.

Increase flexibility and reduce on-premises investment by transforming information and data from Windows to the Cloud.

Increase the scalability and cost-effectiveness of modern technology platforms by offloading the mainframe environment.

Tận dụng trí tuệ nhân tạo AI để đáp ứng nhanh chóng nhu cầu của khách hàng và cải thiện trải nghiệm của khách hàng.

Gain more visibility and control to reduce costs with billing and billing management tools.

Improve productivity by transforming workgroups with Cloud-based collaboration tools.
With the current business climate, organizations need reality, knowledge and best practices so they can prioritize investments and optimize costs. Google's EGuide provides an overview of the key areas where Google sees customers as a priority for investment and performance creation, and outlines ways Google Cloud can assist you on your journey. Read eGuide. 
If you want more customized recommendations, take advantage of Google's IT Cost Assessment program to analyze your individual technology costs against industry benchmarks and provide you with an opportunity view cost optimization.
If you have any questions regarding the application or need to sign up for a free consultation to learn about its features, Google Cloud Platform Please contact Gimasys immediately for advice:
Email: gsuite@gimasys.com
Sign up for a free trial: Here
Phone number: Hanoi: 0987 682 505 - Ho Chi Minh: 0974 417 099
Source: Gimasys