Duet AI for Google Workspace Enterprise add-on is now generally available
What's changing 
From the beginning, Google Workspace was built to allow you to collaborate in real time with other people. And with the launch of Duet AI, we're making it possible to collaborate just as easily with AI. Duet AI is a powerful collaborator that can act as a coach, thought partner, source of inspiration, and productivity booster — all while ensuring every user and organization has control over their data..
Beginning today, Duet AI for Workspace Enterprise is now generally available. You can  preview the power of Duet AI with a no-cost trial. .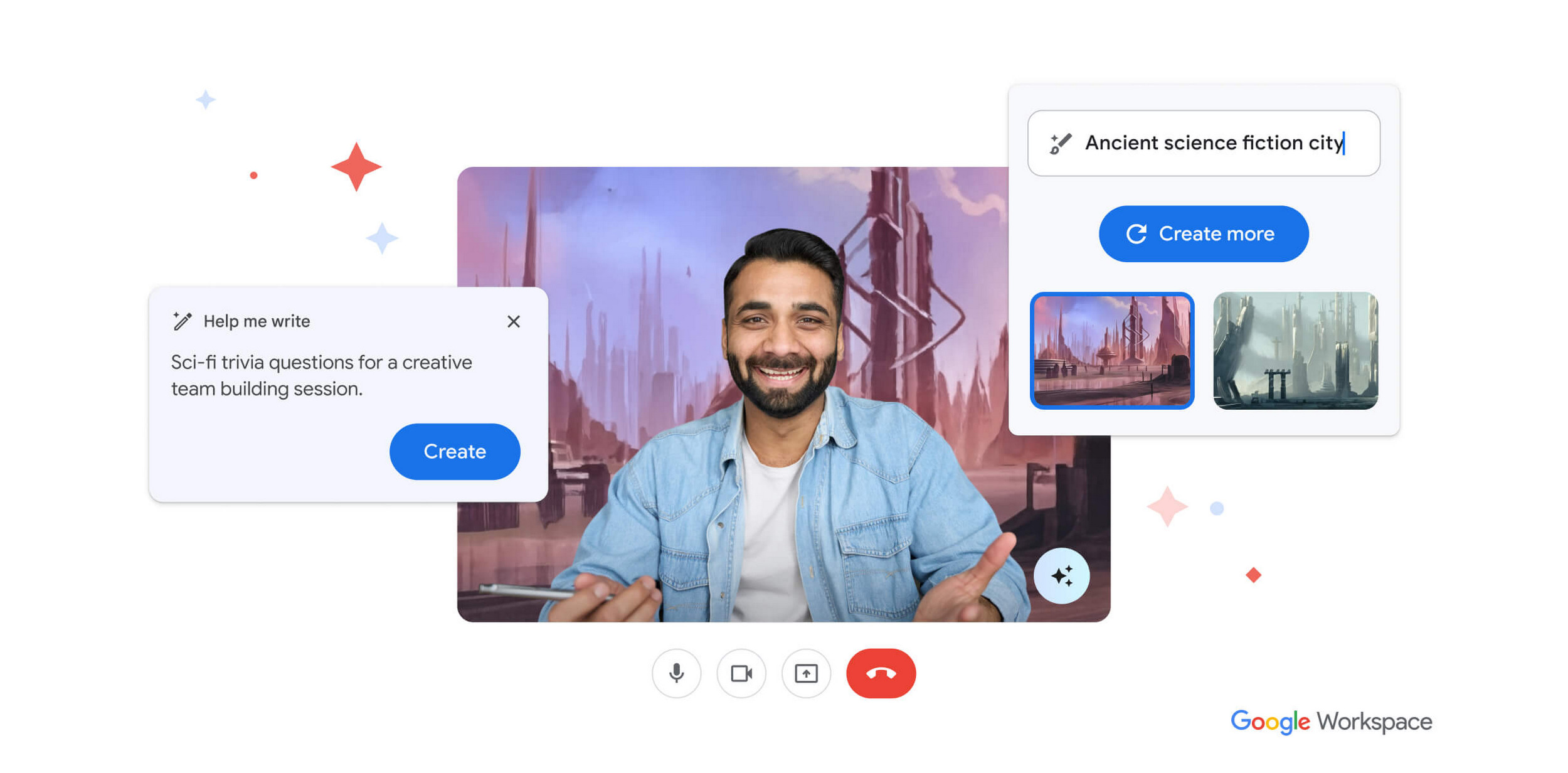 Who's impacted
Admins
Why it's important
Duet AI for Google Workspace Enterprise enables organizations to create, connect, and collaborate like never before. You can use Duet AI to:
Help you write and refine emails in Gmail - even on the go from your mobile device

Help you write, refine, and proofread content in Google Docs
Generate original images for your presentations directly in Google Slides
Create plans for projects in Google Sheets with just a simple prompt.

Look your best in Google Meet with studio look

Generate background images in Google Meet

Use translated captions in Google Meet
In the coming months, Google will be introducing more features for Duet AI such as studio lighting and sound for Meet, Enhanced Smart Fill for Google Sheets and more. Google will share more details here on the Workspace Updates blog as those features become available. 
Getting started 
Availability
The Duet AI for Google Workspace Enterprise add-on is available for purchase with the following Google Workspace editions:
, Business Starter, Business Standard, Business Plus, Enterprise Essentials, Enterprise Standard, Enterprise Plus, Education Fundamentals, Education Plus, Education Standard, Teaching and Learning Upgrade, Frontline and Nonprofits customers.
Note: Duet AI features are only available for users over the age of 18.
For more detailed product information or to need technical support, you can contact Gimasys - Premier Partner of Google in Vietnam at the following information:
Source: Gimasys