Build content quickly in Google Docs with instant access to building blocks and more
What's changing 
We're introducing new buttons at the top of your Google Docs that enable you to quickly insert building blocks for different types of content, such as meeting notes, email drafts and more, directly into your document.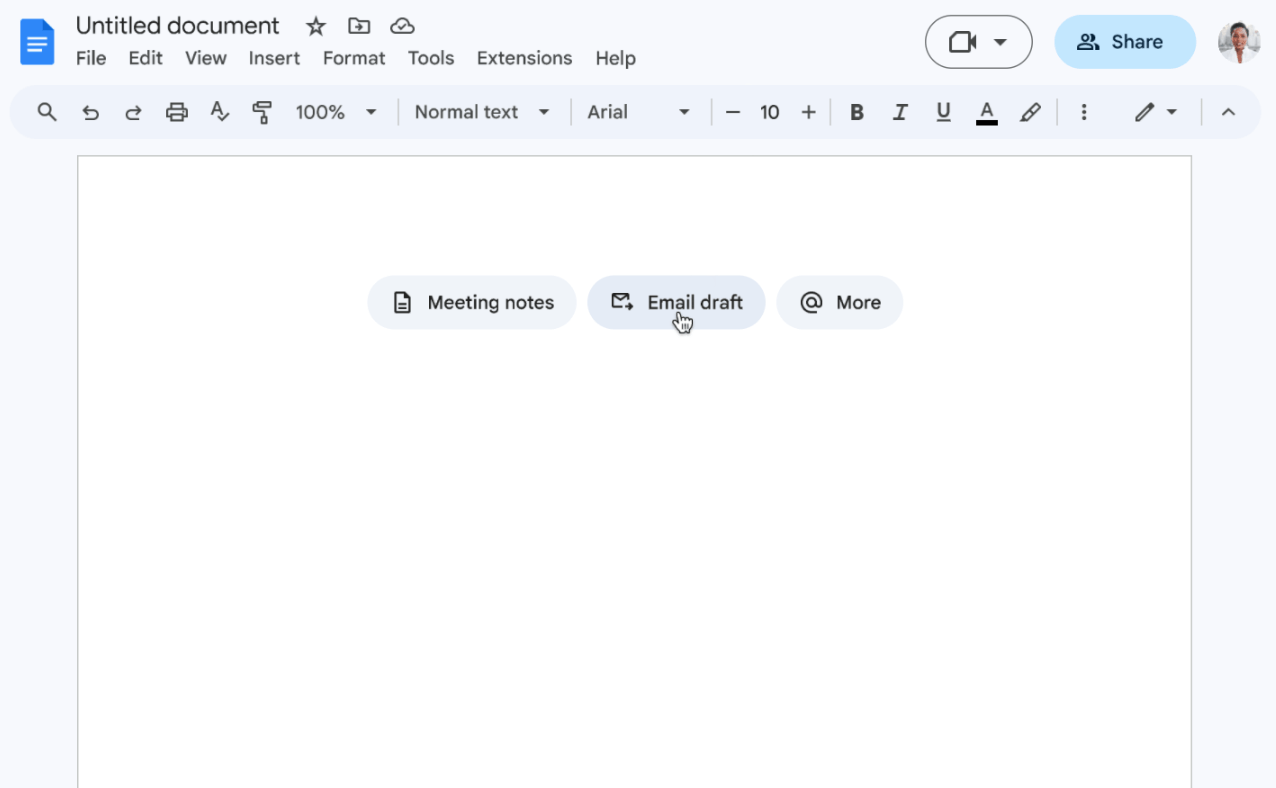 Simply click your preferred button or choose '@ More'@ Moreto see options like drafts for a Calendar event or a code block..
Who's impacted
End users 
Why you'd use it 
This feature boosts productivity and saves time by helping you quickly access Docs smart canvas features like email drafts, meeting notes, and search for more.
Additional details
The row of buttons will only appear at the top of newly created or empty Google Docs, meaning you will not see these options in documents with existing content.
Selecting the "@ More" option will display a menu allowing you to search for Docs features and leverage the power of smart canvas.
Getting started 
Admins: There is no admin control for this feature.

End users: This feature will be ON by default.
Rollout pace
Rapid Release domains: Gradual rollout (up to 15 days for feature visibility) starting on October 3, 2023

Scheduled Release domains: Gradual rollout (up to 15 days for feature visibility) starting on October 18, 2023
Availability
Available to all Google Workspace customers and users with personal Google Accounts
Source: Gimasys