Important features of the Google Cloud Vision API
As an extremely powerful image processing analysis solution from Google, Google Cloud Vision API Possessing a series of impressive features with compatibility and integration into a variety of business applications. Let's find out details in this article. 
Google Cloud Vision API là gì?
Google Cloud Vision API is Google's solution that allows programmers to easily integrate image analysis processing features into real-world applications including image labeling, face & image detection, and image recognition. optical character format (OCR) or content tags. 
Google Cloud Vision API also allows flexible integration with other Google Cloud applications such as image data storage, information analysis...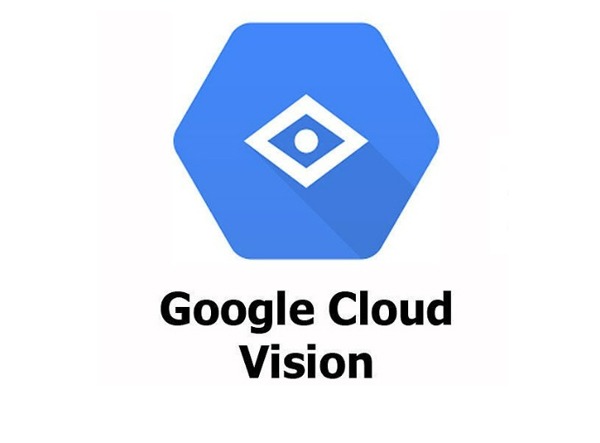 Features of Google Cloud Vision API
Some outstanding features of the Google Cloud Vision API include: 
Optical Character Recognition (OCR)
The Vision API can detect and extract text from images. There are two annotation features that support optical character recognition (OCR):
 TEXT_DETECTION : detects and extracts text from any image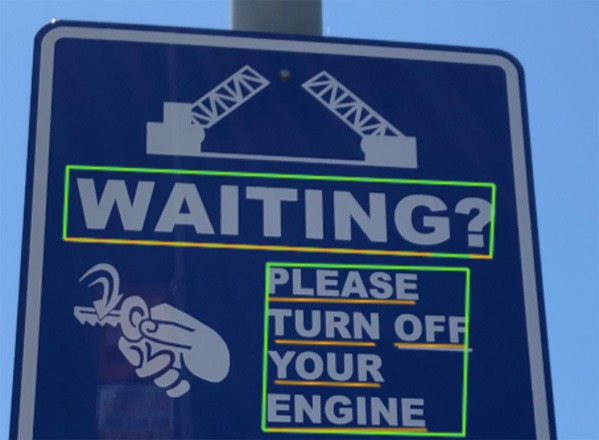 And DOCUMENT_TEXT_DETECTION : also extracts text from images but the returned results will be optimized for text and documents.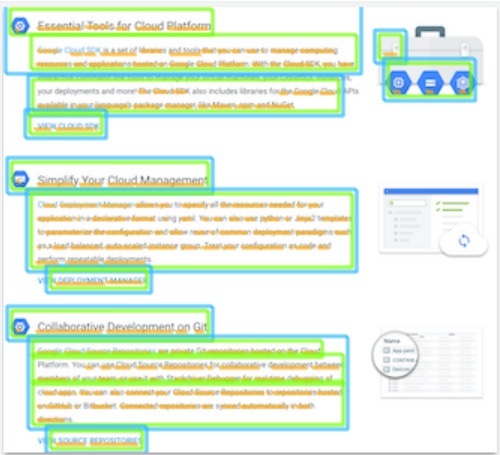 In addition to detecting and extracting text from images, the Vision API can also detect and copy text from PDF and TIFF files stored in Google Storage with feature Detect text in files (PDF/TIFF)
Detect Faces
The feature supports detecting multiple faces in an image along with related attributes such as facial emotional state or whether the head is wearing a hat.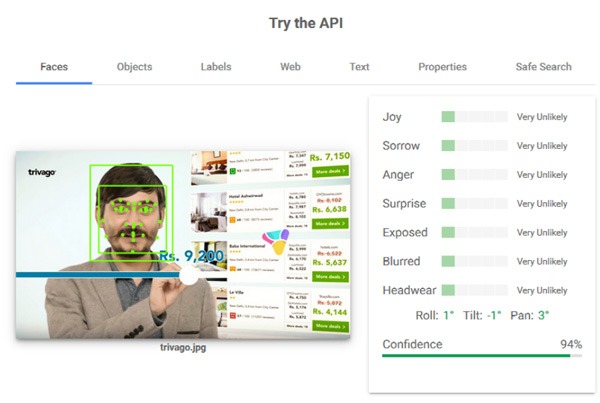 Detect Images Properties
The feature allows detection of common image properties, such as dominant color.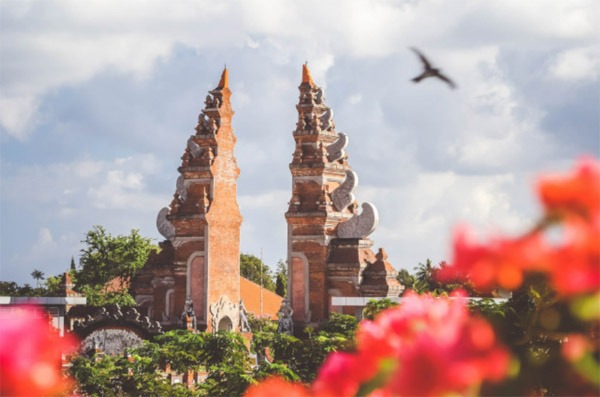 Analysis results returned: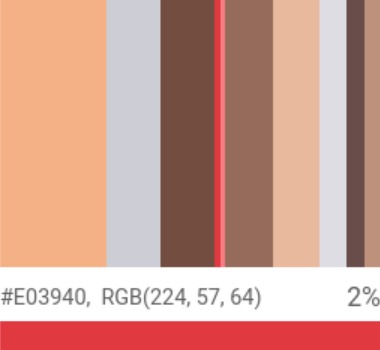 Detect Landmarks
This feature of the Vision API supports the detection of common natural and man-made structures in an image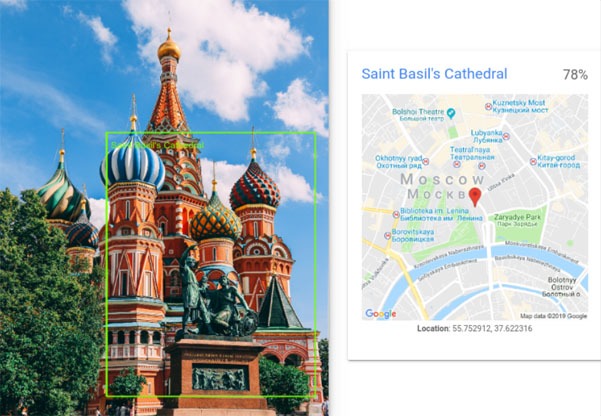 Detect labels
The Vision API can detect and extract information about entities in an image. Labels can identify objects, places, activities, animals, products, etc. If you need custom targeting labels, Cloud AutoML Vision allows you to train a machine learning model to classify images. image.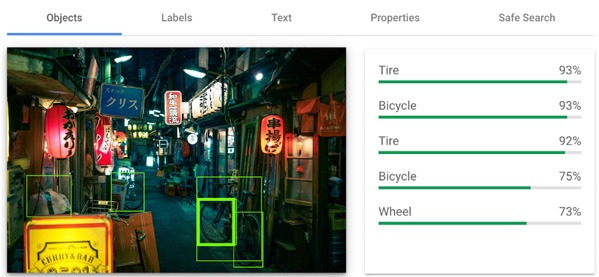 Detect Logo (Detect logo)

Feature to detect popular Logos in images
Detect Multiple Objects (Detect Multiple Objects)
The Vision API can detect and extract multiple objects in an image using Object Localization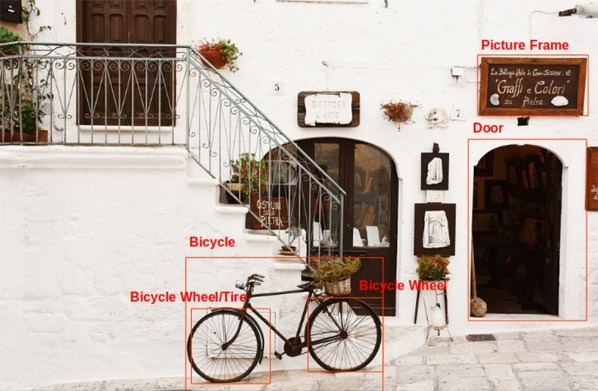 Detect Explicit Content – Safe Search
The existing Safe Search allows detection of sexually explicit content such as adult content or violent content in an image. This feature uses five categories (adult, spoof, medical. medical, violence. violence and race) to return image inspection results. 
Detect web entities and pages (detect web entities and pages)
Feature that allows detection of Web references to an image.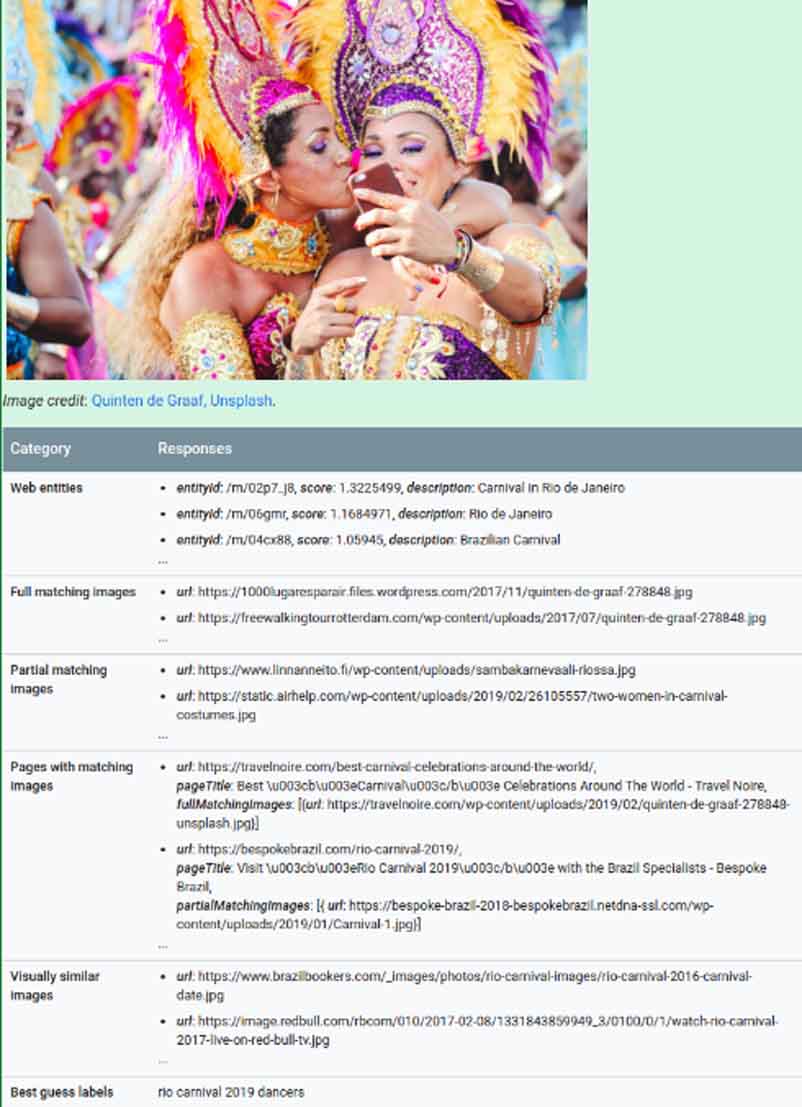 How to use Google Cloud Vision API
Possessing a series of impressive features, Google Cloud Vision API is used in the following specific cases: 
Automate tasks in businesses

: Vision API has the ability to automatically classify and process image data, thereby ensuring that business operations are processed quickly and easily, helping to save time and costs. 

Data management and security:

Vision API will encrypt all transmitted information to ensure the security of important data information from being leaked. Administrators have control over user access rights to ensure security within the business

Support artificial intelligence projects:

With extremely powerful image analysis processing capabilities, vision API can help AI create personalized experiences and better interaction with users, such as recognizing and classifying application users' faces. . In particular, this tool, in addition to its analytical capabilities, also has the ability to make predictions to create the most natural interactions for users. 

Safety management and supervision:

Vision API helps businesses ensure surveillance security through the ability to classify and identify suspicious objects or activities. 
Google Cloud Vision API reference price list
Costs incurred per image. For files with multiple pages, each page is considered an individual image. Each feature applied to an image is a billable unit. For example, if you apply Face Detection and Label Detection to the same image, you will be charged for one unit of Label Detection and one unit of Face Detection.
Reference price list for each feature over 1000 Units: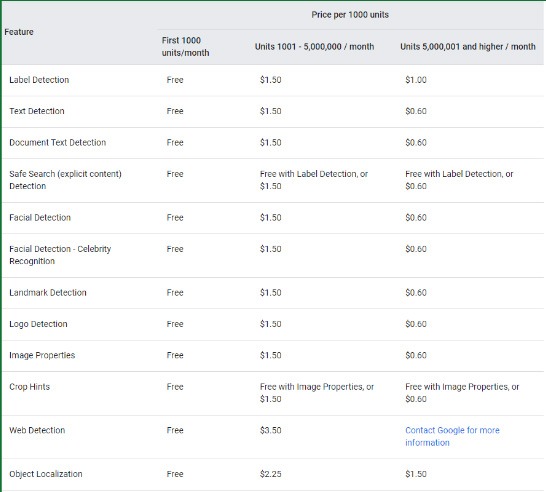 Above is a summary of all related information Google Cloud Vision API, a powerful data image processing analysis tool from Google. Vision API has made a difference in building new solution applications as well as enhancing enterprise service user experiences.