How to buy an unlimited Google Meet account
Does Google Meet have a time limit? What is the Google Meet time limit? How to buy Unlimited Google Meet accounts? Let's find the answers to these questions from this Gimasys tutorial Blog. Here you can get more updates about Google Meet and its limitations.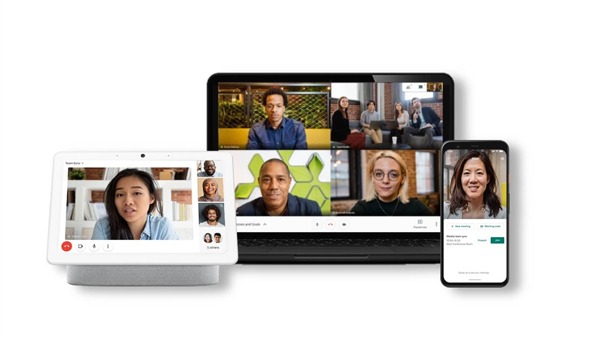 Google Meet is a service of the Google Workspace ecosystem that can help organize high-class and secure video meetings for users anytime, anywhere as long as there is an Internet connection. It is available on multiple platforms including PC (via web browser), Android and iOS. During the meeting, your information and privacy will be secured with encryption.
Google Meet time limit
In March 2020, Google released Google Meet for all personal Google accounts. That means Google Meet is free for everyone. Previously, it was only available to users Workspace Google.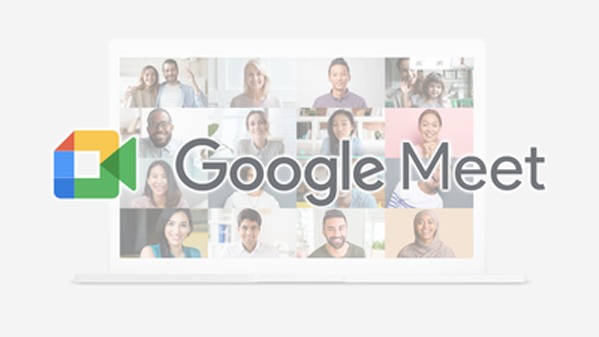 At that time, Google Meet supports up to 100 participants, and users with free accounts can meet continuously for up to 24 hours, the time users can use Google Meet is unlimited. However, in an announcement in September 2020, Google said it would limit meeting length to 60 minutes for group video calls. 
But due to the strong Covid-19 pandemic, Google has extended the unlimited Google Meet offer until March 2021 and then June 2021. Now, Google has officially set the time limit with Google Meet as follows. 
1vs1 calls have a maximum duration of 24 hours 

Calls with 3 or more participants will have a maximum duration of 60 minutes 
According to Google, at 55 minutes, a call is ending notification will be sent to everyone and the meeting will officially end after 60 minutes.
How to extend Google Meet time limit?
As mentioned above, the Google Meet time limit is 60 minutes for group video calls. Sometimes, that time is not enough for businesses. After 60 minutes, the meeting will end but the work has not been discussed, which will greatly hinder the collaboration of the organization.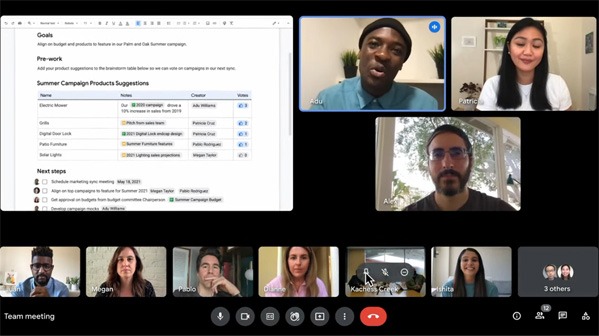 If you are a user, you may be wondering how to buy unlimited Google Meet accounts. In general, you'll need to upgrade your Google Account because Google currently doesn't offer Google Meet-specific upgrade packages. Google Workspace accounts will provide a variety of toolsets to help businesses and groups, not just Google Meet. There are multiple subscription versions of Google Meet for you to upgrade, here's an overview of each specific version:
| | | | | | |
| --- | --- | --- | --- | --- | --- |
| Version | Google Meet Free | Business Starter | Business Standard | Business plus | Enterprise |
| Price | 0 VND | From 69,000 VND / user / month | From 169,000 VND / user / month | From 414,000 VND / user / month | Custom price list |
| Number of attendees | 100 | 100 | 150 | 500 | 500 |
| Team meeting duration | 1h | 24h | 24h | 24h | 24h |
| Record the meeting | Are not | Are not | Have | Have | Have |
By subscribing to any of these versions of Google Workspace, you can hold meetings that last longer than expected without affecting your business collaboration.
Here's how to buy Unlimited Google Meet accounts. For more detailed information about Google Meet or Google Workspace customers or need technical support, you can contact Gimasys – Premier Partner of Google in Vietnam with the following information:
Hotline: 0974 417 099 (HCM) | 0987 682 505 (HN)

Email: gcp@gimasys.com
Source: Gimasys