How to manage business documents with Google Workspace
In the current era of technological development, the amount of information stored and exchanged from schools, businesses to entertainment needs is huge. Especially in businesses, where documents are stored and accessed continuously and with high frequency, an optimal solution for data management is needed. Taking advantage of the development of technology, let's learn how to manage business documents effectively Google Workspace customers, a safe and feasible solution for businesses today.
Risks and inadequacies of traditional enterprise document management
Since the advent of computers, with the development of huge computer memory but can only store very small size documents. Now, computer memories that fit in the palm of your hand can store an entire library of documents. However, technology is constantly evolving and storage systems become outdated and outdated, with risks and inadequacies for businesses.
For customers who do not have data storage software
Enterprise document management works very differently from how we manage personal documents, requiring separate data storage software. And without supporting software, businesses will face many difficulties because: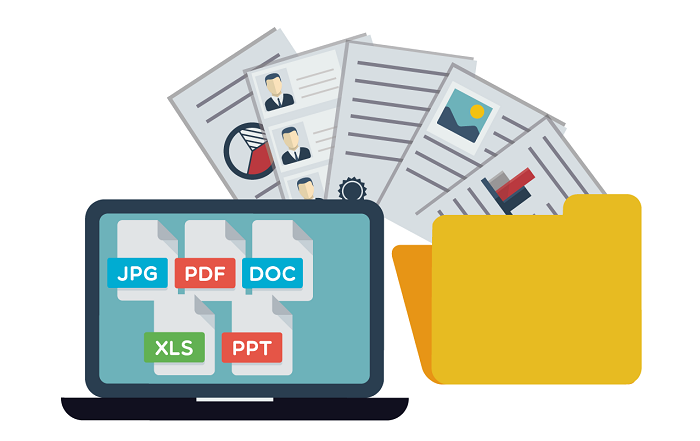 The company's documents are not centrally stored, currently stored in many different software and computers in the company.
Stored primarily on email, when you need to go to email and start searching through a series of documents sent and received year after year. For normal email systems, only data can be saved at the company or shared to Outlook. This leads to inconvenience because the data is out of sync leading to inaccessibility on many different devices.
Individuals self-archive with personal accounts leading to loss when employees quit or sell data outside.
Due to personal storage, it is easy to lead to the case of documents being attacked by malicious codes or viruses and there is always a risk of information leakage to the outside.
For companies that share common system data
One fact is that businesses always have a need to share data in a common storage system. When the problem of document storage cannot be satisfactorily solved, the flexible and convenient management of access and use of documents is a difficult problem to meet. Applying inappropriate technology makes the investment in enterprise document management become less effective when: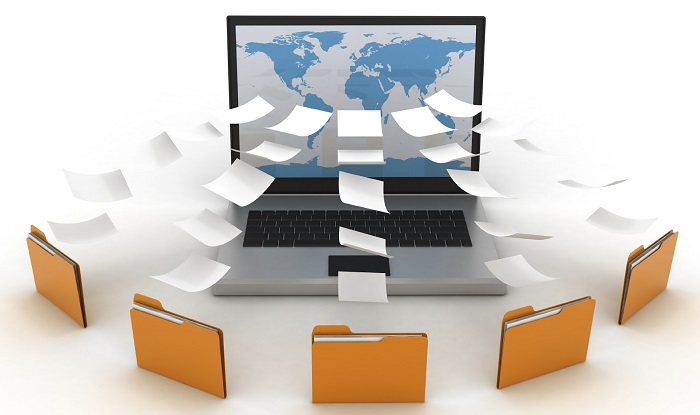 The decentralized system does not meet the needs of each department and level of management. Managers do not yet have control over employee data. The leadership level does not have the right to manage data for all departments and management levels. There is no root directory for company-wide data yet.
There is no data backup function for the entire storage system of the company as well as for individual users.
The database access system does not support external access. This leads to interruptions in the needs of working from anywhere, at any time. The urgent solution is that documents need to be stored on a system that can be accessed and used anytime, anywhere like the features of cloud platforms.
The published data used has not been approved by any management level. Making work flows exist gaps, workflow becomes disordered.
Employees cannot connect and synchronize documents with the common system because they are not using the same platform with related software. Leads to the ability to integrate ineffective document management tools.
Google Drive – The key to effective corporate document management
However, the human need to store and access documents is limitless, so the evolution of the supporting tool has evolved to the point where a complex system of document storage and exchange can now be made. Simplified in a single tool. And what's more, it's accessible anytime, anywhere on any device.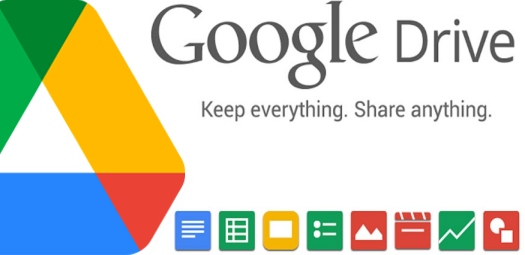 Google provides this document management solution through the Google Drive app available for G Suite or Workspace applications.
Overview of Google Drive and offers from Google Workspace
Google Drive được xây dựng trên nền tảng Software as a Service, tích hợp trong bộ công cụ năng suất Google Workspace và nằm trong hệ sinh thái điện toán đám mây Google Cloud Platform to support corporate governance and collaboration.
Google Drive Basics
Upload
Download
Manage
Share
Office suite with basic applications: Google Docs, Sheets, Slides, … In addition, Google also makes available the Marketplace page for additional tools.
In the advanced option for businesses, the Google Workspace toolkit with Google Drive also owns a series of features such as:
Cloud Search to support seamless search between all applications in the suite (Gmail, Drive, ...) (For Workspace Business Standard and higher versions)
Googe Drive File Stream makes it more convenient for customers to edit on office offline and synchronize with Drive
Google Site tool to create a website containing Drive links to support work
Availability : Google Drive có sẵn ở mọi phiên bản Google Workspace G Suite
Microsoft Office Compatibility: Google is also compatible with documents from Microsoft (Word, Excel, Powerpoint, ...) and has the ability to view and edit right on Google Drive.
Benefits from Google Workspace with the support of Shared Drive
With the more advanced version from Workspace Business Standard, we also have a Shared Drive (shared storage) to help everyone share documents in a single place and manage documents together. Now, Shared Drive supports business users in an optimal and more efficient way at work.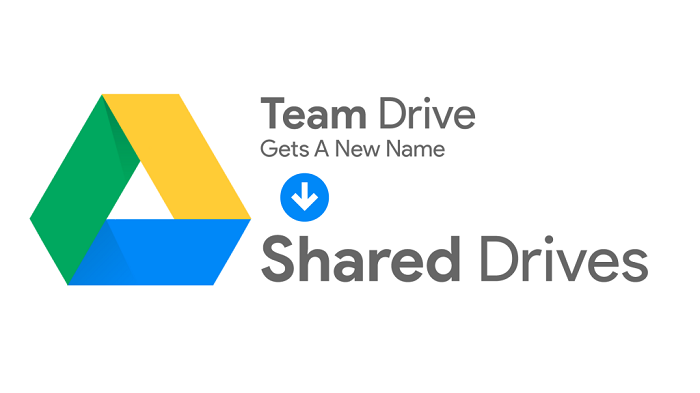 Easy for data administration and approval.
Easy for data classification.
For all companies and industries.
Provide general templates for customers or customize as required (Requirement survey, department description, organizational structure, directory tree > Design > Construction > Handover).
Provides an overview of Drive's user guide.
Provide some of Google's available Use Cases for document management.
Provide training services for customers – help customers master how to use applications in Workspace.
Samples are available Google Site Templates suitable for all types of customers. Can further survey and customize the template to suit customers.
Entering the digital transformation process, it is necessary to carefully prepare a roadmap for integrating technology products with outstanding features. Timely technology application, good foundation and proper preparation can help businesses take the necessary steps in mastering their business. Manage business documents efficiently with Google Workspace is the trend of storing and accessing documents in the new era.
Contact Gimasys for advice on conversion strategies suitable for your business's actual situation and to experience the Google Workspace application suite with Google Drive tool for free:
Hotline: Hanoi: 0987 682 505 – Ho Chi Minh: 0974 417 099
Email: gsuite@gimasys.com