Instructions on how to upload documents to Google Docs
Do you know How to upload documents Google Docs fluency to collaborate in real time? Google Docs has a simple interface that will give you quick access to the tools you need to produce, edit, and optimize documents and text. 
Google Docs is one of Google's online word processing operations. It allows online users to conveniently produce and edit on the Internet, and can even share online with related users. To use Google Docs, you need a mobile device or computer connected to the Internet and signed in to your Google account. For individuals, you can use the @gmail.com account, while companies/businesses will use the business gmail by business domain name.
Instructions for uploading files to Google Docs
You can upload a variety of files, from documents to images. We'll explore several ways to save, edit, and download files in different formats.
Follow these steps to successfully upload documents to Google Docs.
You can start by opening a blank document in Google Docs.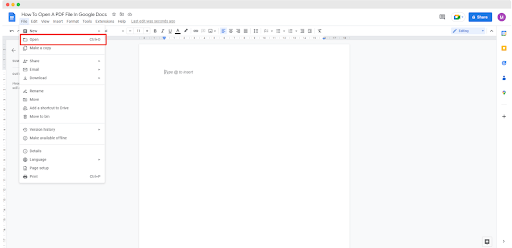 Click the "File" tab and from the drop-down list, click "Open." The keyboard shortcut for this action would be (Ctrl O).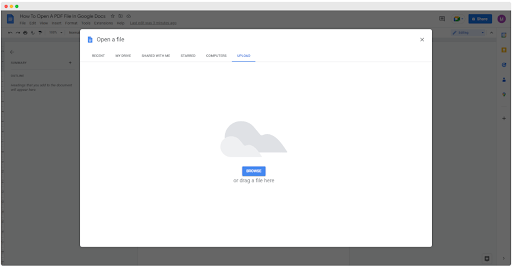 Select the "Upload" tab and click on the "Browse" option. After you select the file, it will automatically open in Google Docs.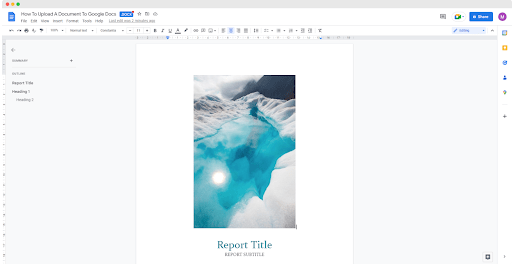 *Note: Depending on the type of web browser you are using, you can simply drag and drop the file into Google Drive. Uploaded files will automatically save to your Google Drive (Try typing drive.google.com into your web browser. This will automatically open your Google Drive).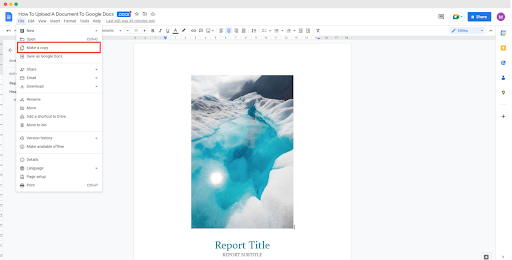 Save a copy of a document from Google Docs
We can edit documents and customize them in real time as much as possible, it's good to keep an original work for reference.
Once your document or file has been uploaded to Google Docs, navigate to the "Files" tab.

From the drop-down list, click "Create a copy".
A prompt box will open in which you can customize how your document will be saved, what your document name will be, and who you want to share a copy with. Once completed, you can select "Create a copy".
The copied document will automatically open in a new tab. Remember that all copies will sync and be automatically saved to your Google Drive.
Conclusion
That's how you can Upload documents to Google Docs. It's not as complicated as it seems; However, you should explore and work more with the application to increase comfort and efficiency in your workspace.
For more detailed product information or to need technical support, you can contact Gimasys - Premier Partner of Google in Vietnam at the following information:
Hotline: 0974 417 099 (HCM) | 0987 682 505 (HN)
Source: Gimasys