Instructions on how to set up Gmail SMTP settings
You may be in need of setup Gmail SMTP setting on a new computer, using a mail app on your iPhone, or you want to install Gmail SMTP to manage email for your business website. Gimasys will detail why and how to use Gmail SMTP settings in this blog, and also cover POP/IMAP settings so you can also receive emails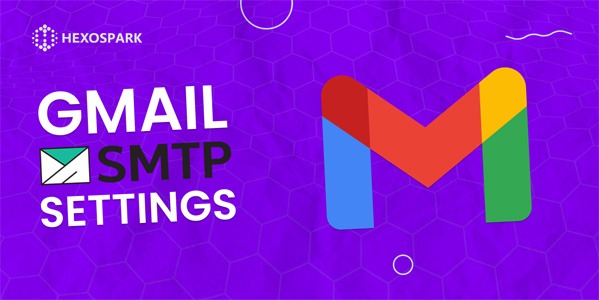 What is SMTP?
SMTP stands for Simple Mail Transfer Protocol (SMTP) 
SMTP is an email protocol that allows you to send messages from one email account to one or more email addresses. Without it, email communication would not exist.
An email protocol is a combination of parameters and rules for exchanging information between email accounts. SMTP is used to communicate between servers and establish which servers receive or route your messages. This is the most commonly used protocol for outgoing emails.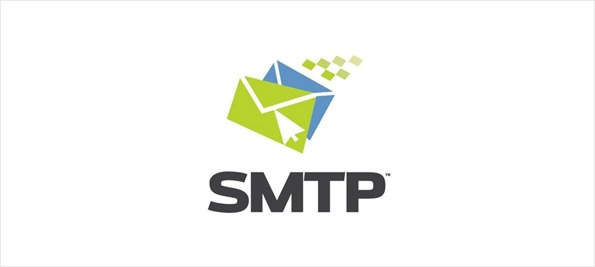 What is Gmail SMTP server?
Gmail SMTP server or SMTP server for Gmail is a free SMTP server that anyone around the globe can use. It allows you to manage emails from your Gmail account through a 3rd party email client or web app. The 3rd party email client is the end user's mail client. Some of the most popular applications are Thunderbird, Outlook, etc. 
The default Gmail SMTP server name is smtp.gmail.com, and if you use it, you can custom configure any external email client to send messages. 
Email platforms connect to SMTP servers via specific email ports. The SMTP gateway is the endpoint used to transmit email over the internet. Secure Gmail SMTP ports are 465 and 587.
Why do you need to set up Gmail SMTP settings?
In short, SMTP allows your website or email client to communicate with Gmail and ensure your email delivery is done correctly. 
You will need to set up your Gmail SMTP settings when: 
Connect your Gmail account to send email from an external email client such as Microsoft Outlook or Thunderbird. 

You want to send transactional or system emails from your website 

You need to customize the SMTP plugin configuration (Gmail SMTP plugin) to send emails from WordPress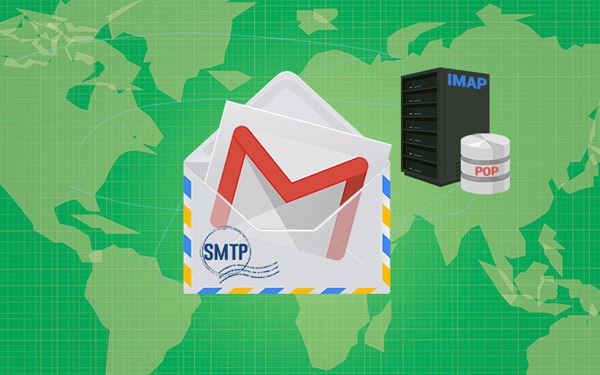 Types of SMTP in Gmail
There are three ways you can set up Google's SMTP server: 
Gmail's SMTP server

SMTP Relay Service (for Google Workspace) 

Gmail SMTP server is limited 
In this guide, we will only cover the first way because:
The SMTP relay service is available to Google Workspace users (for a fee) and is used to send bulk emails such as newsletters, triggered/automated emails, or system emails as notifications. 

Gmail SMTP server is limited to sending emails only to other Google Workspace or Gmail email addresses. 
As for Gmail's SMTP server: 
No Workspace or paid subscription required. 

You won't be limited to only sending to Gmail addresses or addresses within your organization (or using the same domain name). 

It is just as secure and protected as the Google Workspace SMTP installation. 
Additionally, it allows you to forward emails through a Gmail alias if you have one set up.
How to use Gmail SMTP settings
Important notice if you are using 2-Factor Authentication (2FA): 
If you have two-factor authentication enabled on your Google account, you can use an SMTP server. However, you will need to create an app password to allow another app to connect. 
To create an app password: 
Come in

Links

this when signed in to your Google account. (Go to your Google Account > Security > Signing in to Goggle > App passwords) 

From the drop-down menu, you need to select the application:

Then select the device type

Finally, click "Generate"

Gmail will then provide you with a key code (yellow) to use in your chosen app and the required steps to do this:
Customize Gmail SMTP settings on your email client: 
Adding your SMTP settings may be a different process depending on the email client you are using. Outlook and Thunderbird both have different processes but are usually found in Account Settings / Outgoing Server. 
Below are the Gmail SMTP settings you need to enter:
Gmail SMTP server address: smtp.gmail.com 

Gmail SMTP name: Your full name

Gmail SMTP username: Your Gmail address

Gmail SMTP password: Your Gmail password

Gmail SMTP port (TLS): 587 

Gmail SMTP port (SSL): 465 
If asked:
SSL Requires: Yes 

Requires TLS: Yes 

Requires / Use authentication: Yes 

Requires / Use secure connection: Yes
Other platforms' email clients may have different setup processes. Be sure to check out the specific instructions for customizing your Gmail SMTP settings. 
Now that you have your outgoing server set up, you can send emails from your newly customized application. But remember that you can only send outgoing mail using SMTP settings, if you want to receive incoming mail you will need to set up POP/IMAP settings.
Conclude 
You can now customize the configuration Gmail SMTP setting and is all set up to start sending emails from your external application! 
However, always keep Gmail's sending limits in mind. Using another email client does not get you out of Gmail's 500/day limit. To avoid being flagged or blocked by Gmail, it's safest to start slowly (40-100 emails) per day before trying to send more.
Gimasys - Google's Premier Partner in Vietnam is a provider and consultant on the structure and design of the optimal Cloud solution for you. For technical support, you can contact Gimasys – Premier Partner of Google in Vietnam at the following information:
Hotline:

0974 417 099 (HCM) | 0987 682 505 (HN)

Email:

gcp@gimasys.com
Source: Gimasys