EFFICIENT WORKING HOME MANUAL – FREE DOWNLOAD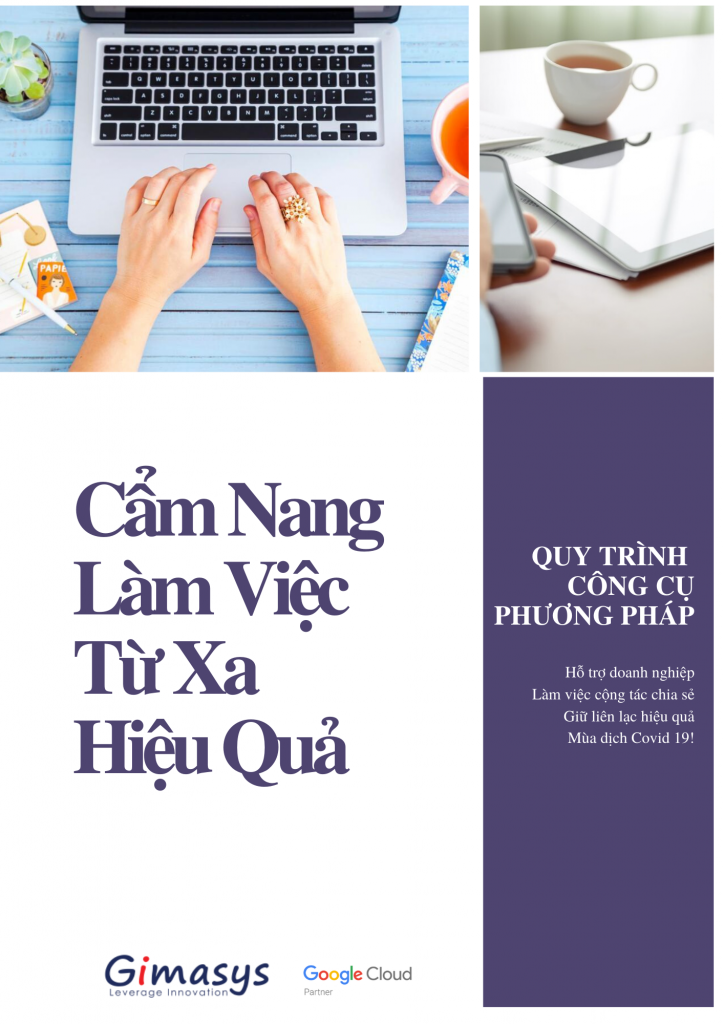 Work from home This is a concept that was not very popular with Vietnamese businesses until the Covid 19 epidemic caused by Corona virus broke out in the community. Currently, most businesses are forced to switch to remote work due to the "social isolation" requirements to limit the spread of the disease, but due to lack of preparation, so Most businesses face difficulties and confusion in choosing the right process, implementation method and tools.
With the desire to accompany businesses in this time, Gimasys would like to introduce "An Effective Remote Working Handbook" – Through the business handbook, you will have an overview as well as understand the process of converting to remote working in an effective and flexible way.
Cẩm nang này sẽ giúp cho doanh nghiệp
An overview of how to set up an environment to help employees and organizations/businesses work together efficiently while working remotely and still achieve the same productivity as when working in the office.
Towards the process of implementing Digital Transformation and creating a modern and innovative working environment.
Prepare different scenarios to always be ready to change and operate the working apparatus when there are unusual fluctuations that may occur such as natural disasters, epidemic diseases, etc.
Ứng dụng hiệu quả các công cụ, phần mềm trên nền tảng điện toán đám mây mà trọng tâm là những ứng dụng trong bộ giải pháp G Suite (Google Workspace customers) của Google vào quản lý và thực hiện các công việc hàng ngày.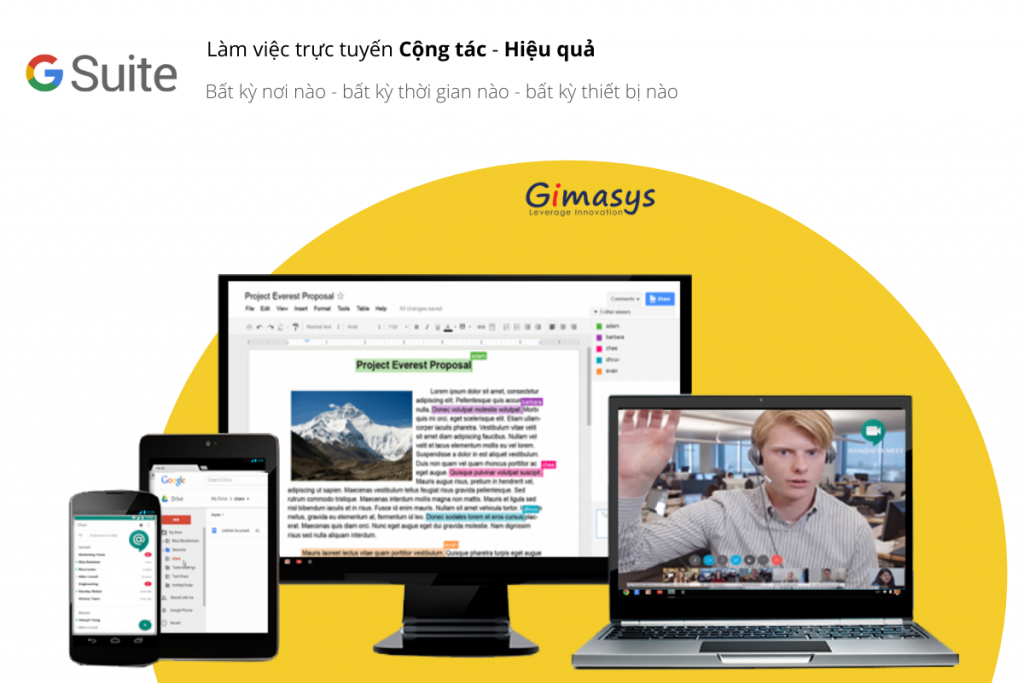 Một số nội dung trong cẩm nang làm việc từ xa hiệu quả
I. Issuing uniform regulations and rules when working remotely
Information security comes first
Reorganize the working apparatus to suit the remote working model
Introduced new remote working process
Communication rules
II. Agree on working tools
Meeting online
Share documents
Workflow management
Content production
Online chat
III. Use tools to work remotely effectively
Manage your time effectively with Google Calendar.
Online meeting face-to-face on Hangout Meets
Real-time collaboration between team members with the suite Google Office (Docs, Sheets, Slides)
Manage tasks and progress with Trello
Create a centralized portal for the team to work with Google Sites
Remote printing is no longer an obstacle with Google Cloud Print
In addition, the manual will introduce some "Tips"special practical applications that users can refer to when working on the tools of G Suite. Reference material, Gimasys always ready to accompany and advise on how to transform in accordance with the operating model of each business.
>>Watch And Download The Free Handbook Here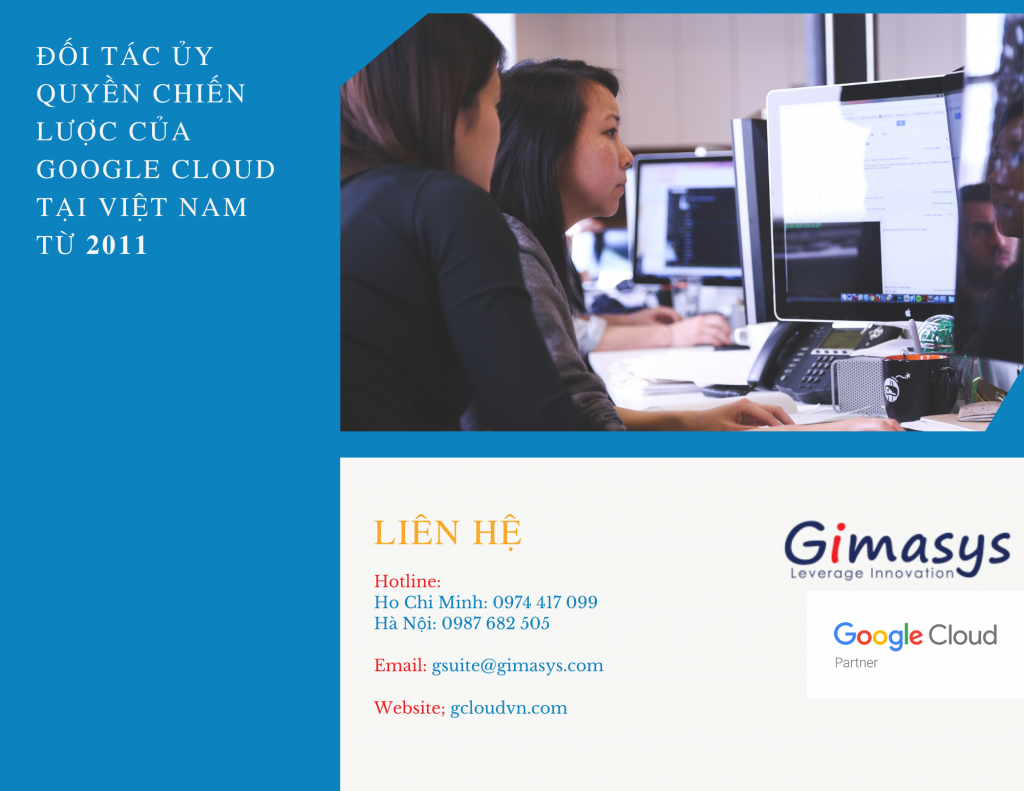 Source: Gimasys