Office editing mode is set by default for office documents in Google Drive on the Web interface
What has Google changed?
Office editing mode hiện là chế độ chỉnh sửa mặc định cho các tệp Office trong Drive trên giao diện web. Giờ đây, khi bạn nhấp đúp vào một tài liệu Office, nó sẽ mở trực tiếp vào chế độ chỉnh sửa Office. Thay vì trước đây, nhấp đúp sẽ mở bản xem trước của tài liệu, từ đó người dùng có thể chọn mở ở chế độ chỉnh sửa Office hoặc tải tệp xuống.
In addition, with the current version you can still use preview mode by right clicking on the file and clicking "Preview" or by pressing 'P' on the keyboard while double clicking on the file.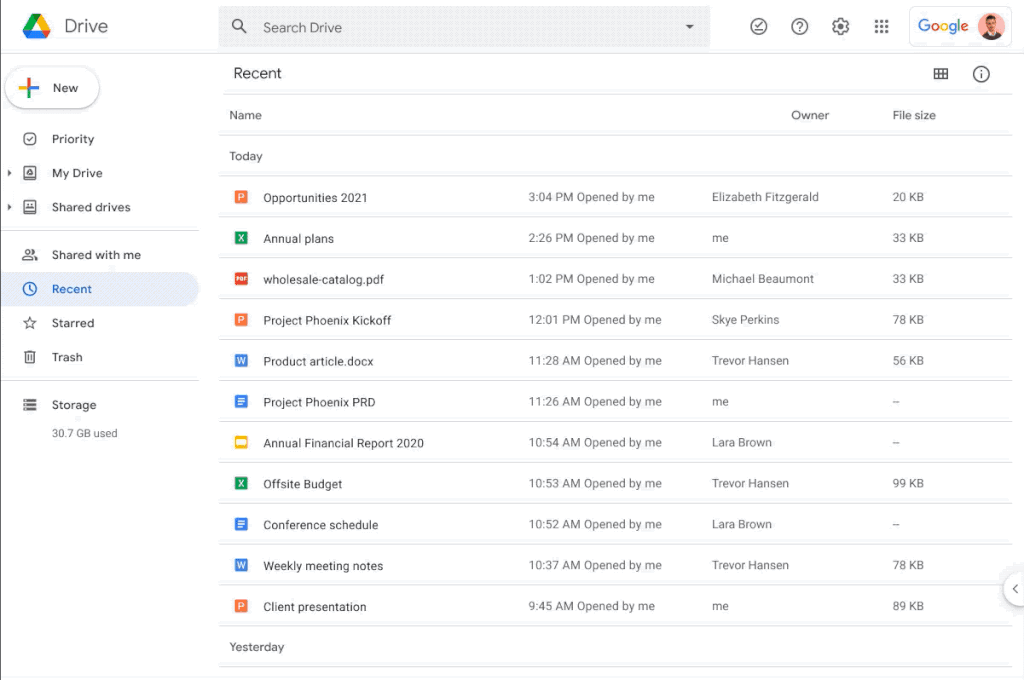 Who is affected?
End users
It's important because
This change makes it faster to open and start editing documents. Users can directly edit, comment, and collaborate on Office files using the familiar interface of Google Docs, Sheets, and Slides, with changes automatically saved to the file in existing Office formats.
Additional details 
It should be remembered that:
This change will apply to all compatible Office file types, including .docx, .doc, .ppt, .pptx, .xls, .xlsx, .xlsm
Password-protected Office files won't open directly into Office editing mode. These files will continue to open in "Preview" mode.
If you have the Chrome extension "Edit Office for Docs, Sheets, and Slides" installed, you will be redirected to this extension, not Docs, Sheets, or Slides. This is the same as when you selected "Open with" before.
Let's get started with Office editing mode

For Administrators: This feature will be ON by default. There is no administrator control for this feature.
Đối với Người dùng cuối: Thay đổi này sẽ diễn ra theo mặc định khi mở các tệp Office tương thích trong Drive trên giao diện web. Bạn vẫn có thể sử dụng chế độ xem trước bằng cách nhấp chuột phải vào tệp và nhấp vào "Xem trước" hoặc bằng cách nhấn 'P' trên bàn phím trong khi nhấp đúp vào tệp. Truy cập Help Center đểìm hiểu thêm về cách làm việc với tệp Office trong Drive.
Release time
Rapid Release: Gradual rollout (up to 15 days for feature to appear) starting October 27, 2020
Scheduled Release: Gradual release (up to 15 days for feature to appear) starting November 30, 2020
Availability
Available to customers with Essentials, Business Starter, Business Standard, Business Plus, Enterprise Standard, Enterprise Plus, Education, Enterprise for Education and Nonprofit Accounts and individual Google users.
Liên hệ Gimasys để được tư vấn chiến lược chuyển đổi phù hợp với tình hình thực tế doanh nghiệp của bạn và trải nghiệm miễn phí bộ ứng dụng Google Workspace customers: 
Hotline: Hanoi:

0987 682 505

- Ho Chi Minh:

0974 417 099

Email: gcp@gimasys.com
Sign up for a free trial: Here.
Updated: Gimasys