Webinar Program June 26, 2020: How GCP Looks Like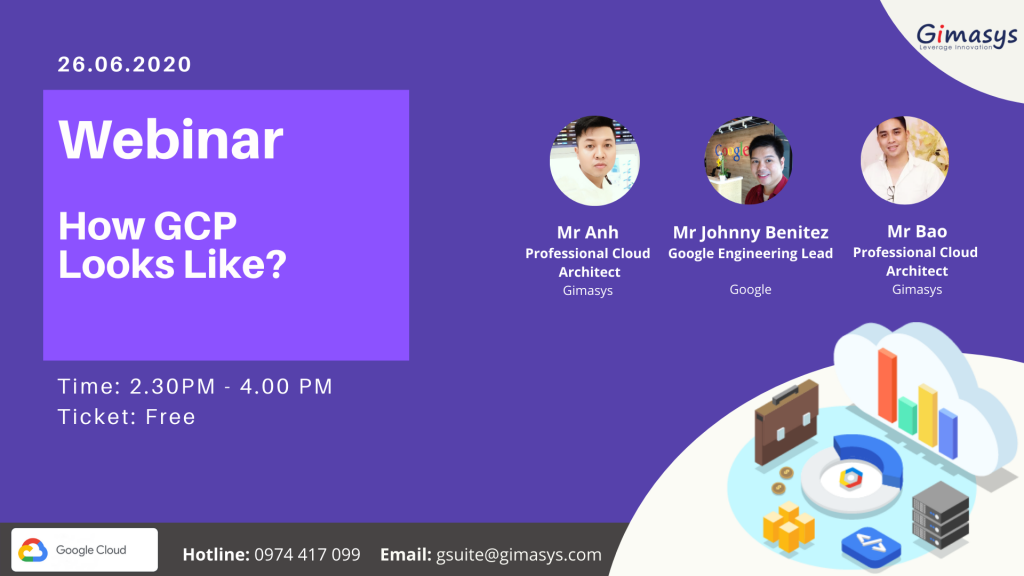 Switching to Cloud is gradually becoming an inevitable trend for businesses/organizations to adapt to the rapid changes of the business environment, technology trends and new requirements of customers. What you may not know moving to the Cloud can help your business:
 Saving investment in hardware, software, IT human resources to build and operate the system

Ensure the system always operates stably without interruption by natural disasters, epidemics and disasters.

Helps increase business productivity, as well as optimize customer experience by processing large amounts of data extremely quickly.

 Stored information is always safe in all cases by the ability to automatically back up and secure by a series of globally controlled technology policies from Google.

and more…
Through a representative Webinar from Google, Mr. Johnny shared with participating businesses about the outstanding difference of Google Cloud Platform with other cloud providers in the market such as AWS, Azure, etc. Especially the live Demo part. Continued introduction of GCP console from Gimasys experts received positive feedback from participating businesses. 
Some images in the webinar: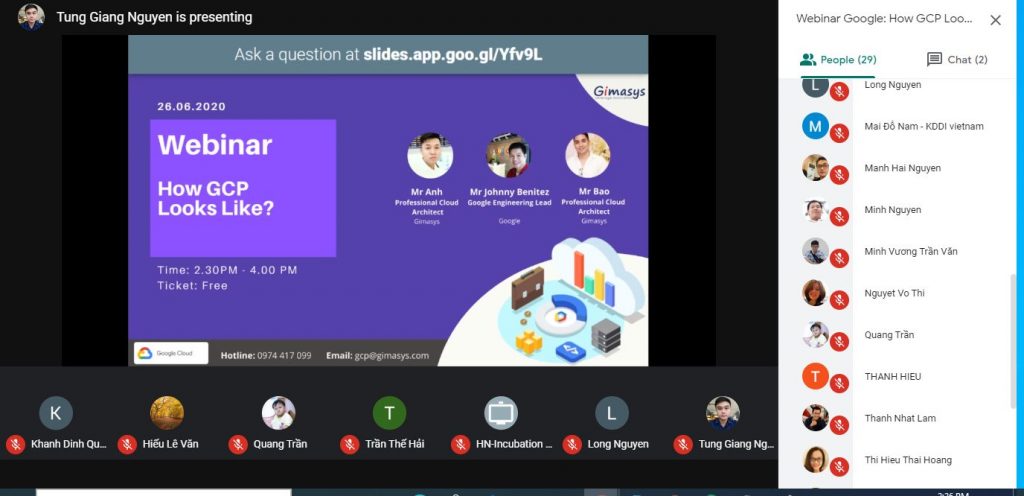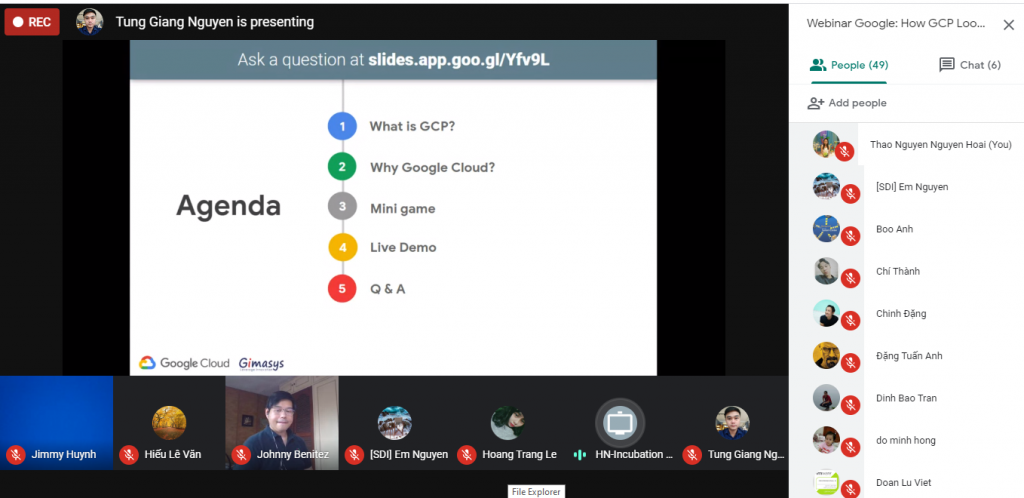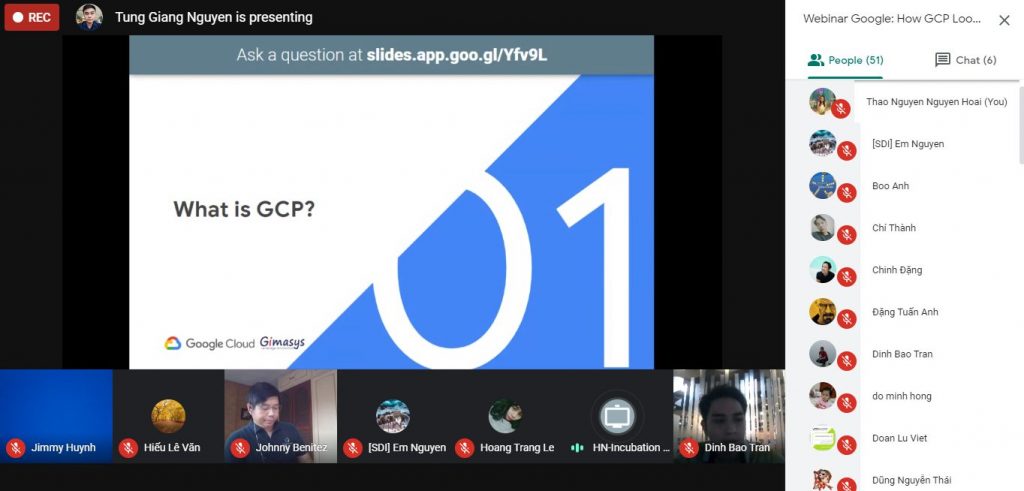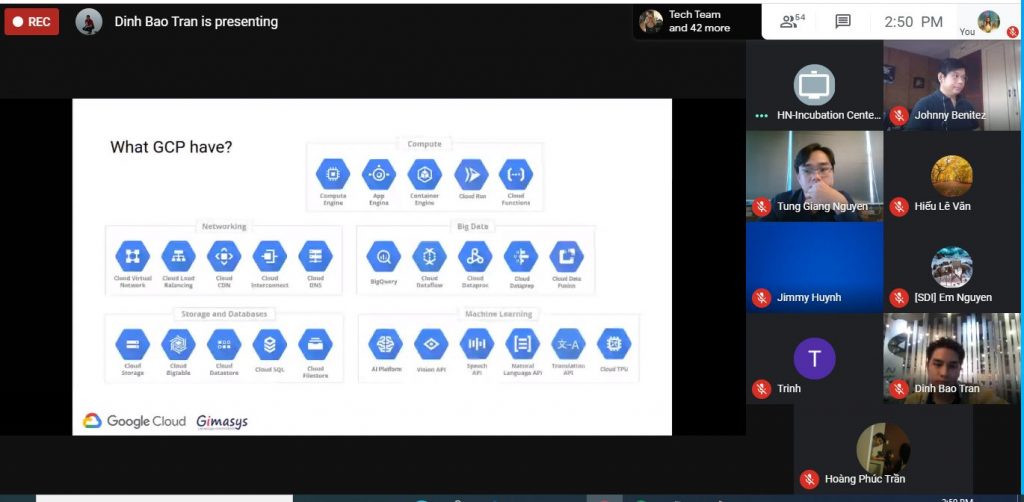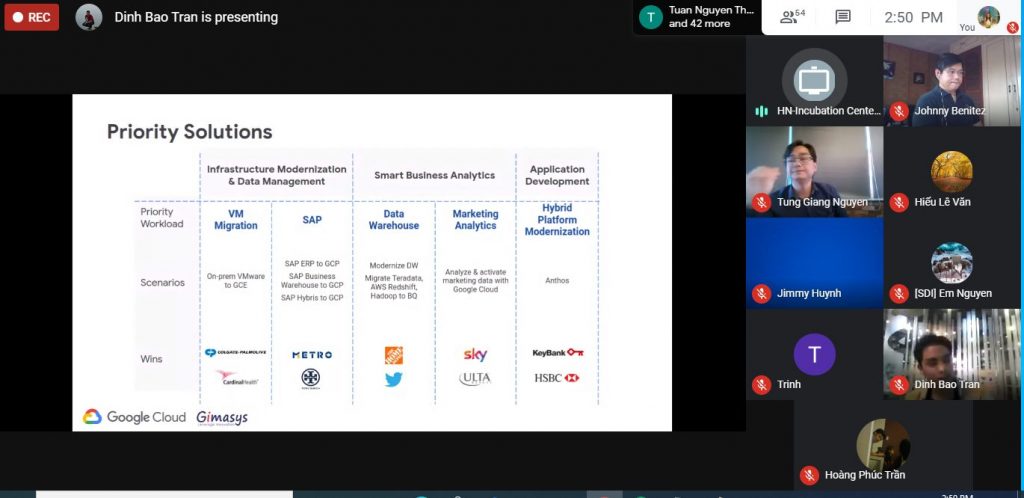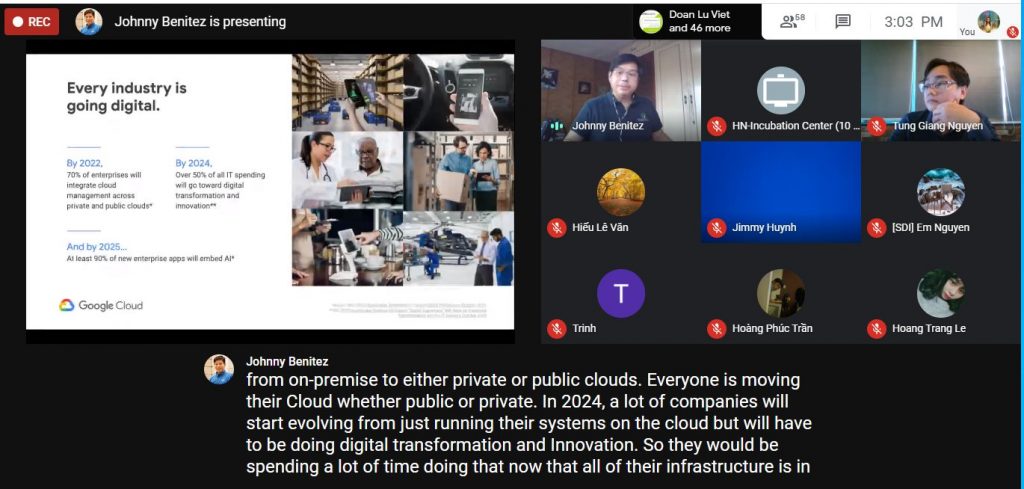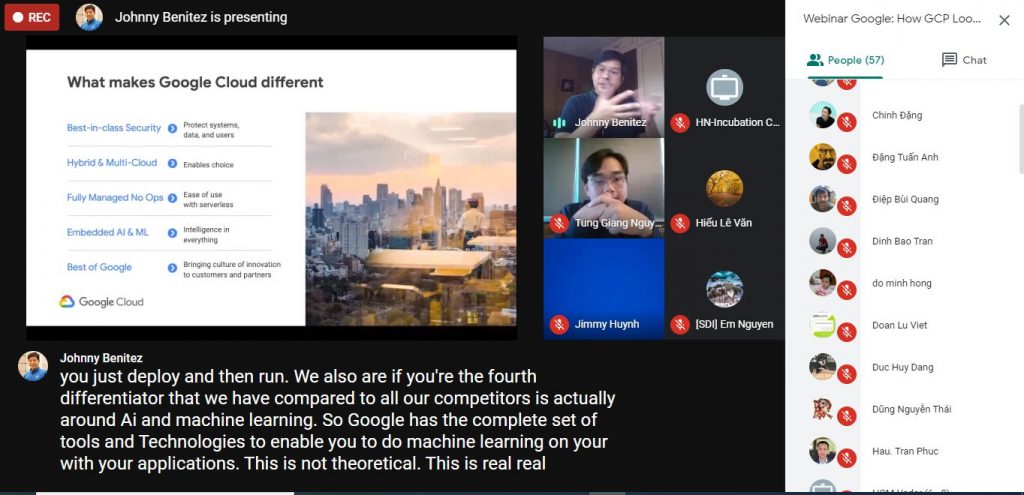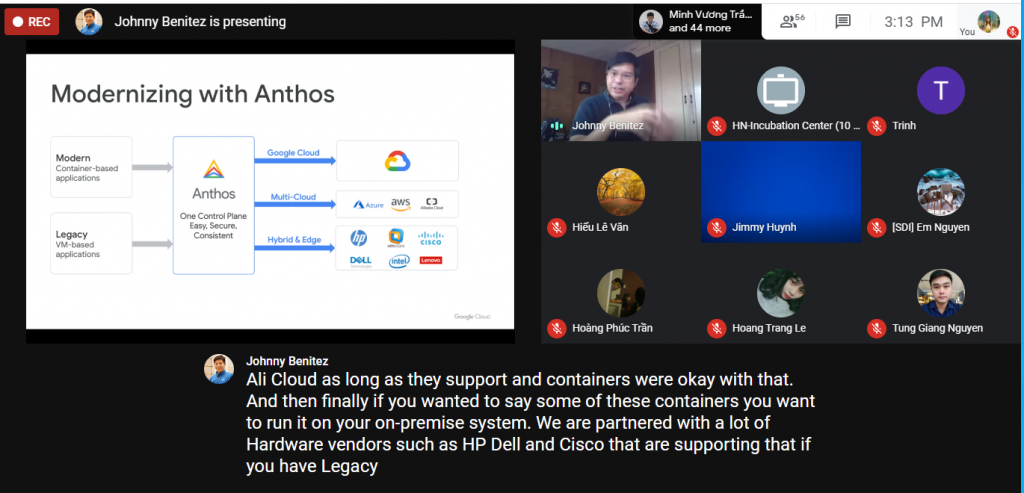 If you have any questions about the application or need to register for a free consultation to learn the features of Google Cloud Platform, please contact Gimasys immediately for advice:
Email: gsuite@gimasys.com
Sign up for a free trial: Here
Phone number: Hanoi 0987 682 505 - Ho Chi Minh: 0974 417 099
Source: Gimasys