Collaborate with colleagues in Google Slides through a new 'Follow' feature
What's changing
Google đang giới thiệu tính năng 'Theo dõi' mới cho phép bạn cộng tác với đồng nghiệp trong thời gian thực trên Google Slides. Dựa trên tính năng hiện có để xem đồng nghiệp của bạn đang ở trang trình bày nào, giờ đây bạn có thể nhấp vào hình đại diện của cộng tác viên trên thanh công cụ Slide để chuyển đến bất kỳ trang trình bày nào họ đang ở và tiếp tục di chuyển cùng họ khi họ điều hướng và thực hiện các thay đổi đối với bản trình bày .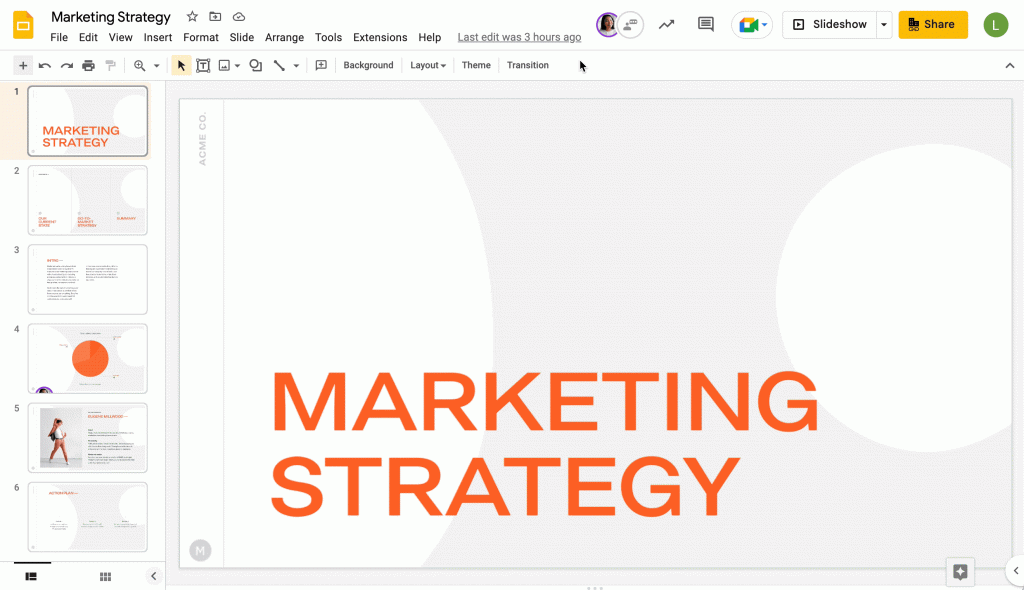 Getting started
Admins: There is no admin control for this feature.

End users: This feature will be ON by default. To follow a collaborator, click their avatar in the Slides toolbar. If you hover over a followed avatar, a "Following" badge will appear. To stop following a collaborator, click on their avatar again.

You will also stop following the collaborator if:

The collaborator refreshes or leaves the presentation.

You make any edits to the presentation.

You click a different slide.

You enter Slideshow mode.

Visit the Help Center to learn more about

following a collaboration on Google Slides

. 
Rollout pace
Rapid Release and Scheduled Release domains: Extended rollout (potentially longer than 15 days for feature visibility) starting on December 8, 2022
Availability
Available to all Google Workspace customerscustomers, as well as legacy G Suite Basic and Business customers.

Available to users with personal Google Accounts
Source: Gimasys