Data Loss Prevention for Drive helps protect sensitive data when users upload files to external Google Forms, now generally available
Quick Summary
In April, we announced a beta that allows users to respond to external forms that contain file upload questions, while also helping to prevent the leak of sensitive and confidential information.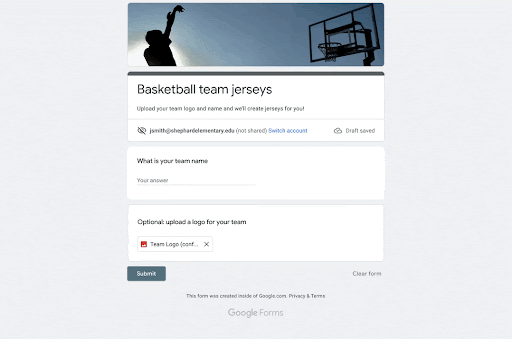 Tính năng này hiện đã có sẵn và sẽ áp dụng chính sách Ngăn chặn mất dữ liệu (DLP) hiện có của miền của bạn cho các tệp mà người dùng của bạn gửi đến Google Form mà không cần tạo quy tắc mới hoặc cập nhật bất kỳ quy tắc hiện có nào.
Getting started
Admins

DLP for Drive rules defined for your domain will be applied to files submitted to file upload questions in Google Forms outside your domain.

If you are not using DLP for Drive, you can create DLP rules at the domain, OU, or group level in the Admin console under Security > Data protection. You can apply block, warn or audit actions. Visit the Help Center to learn more about turning Workspace DLP on for your organization.

End users

End users can respond to forms as usual, but can now respond to forms outside their domain, including forms that have file upload questions.

If a form violates DLP for Drive rules for their domain, end users may see warnings or be blocked from submitting.
Rollout pace
Rapid Release domains: Gradual rollout (up to 15 days for feature visibility) starting on June 21, 2022

Scheduled Release domains: Gradual rollout (up to 15 days for feature visibility) starting on July 11, 2022
Availability
Available to Google Workspace customers Enterprise Standard, Enterprise Plus, Education Fundamentals, Education Standard và Education Plus

Not available to Google Workspace Essentials, Business Starter, Business Standard, Business Plus, Enterprise Essentials, Frontline, the Teaching and Learning Upgrade, and Nonprofits, as well as legacy G Suite Basic and Business customers

Not available to users with personal Google Accounts
Source: gcloudvn.com