Drive Beta: Easily share documents with users without a Google account
What's new: Sắp tới đây, những người không có tài khoản Google sẽ có thể xem, bình luận và gợi ý chỉnh sửa hoặc trực tiếp chỉnh sửa các tệp tin Google Docs, Sheets, Slides.
Businesses often have to exchange and work with document files with partners and customers from outside. And if these people don't have Google accounts, it's going to be very difficult to collaborate,
Vì vậy Google đã giới thiệu phiên bản Beta nhằm tạo nên một quá trình xác thực danh tính dễ dàng thông qua các mã pin (Pincode). Việc xác thực này sẽ cho phép người dùng G Suite (Workspace Google) mời những người không dùng Google cùng cộng tác trên các tệp tài liệu, bằng cách sử dụng PIN (Personal Identification Number). Dưới đây là một ví dụ về cách Drive Beta hoạt động: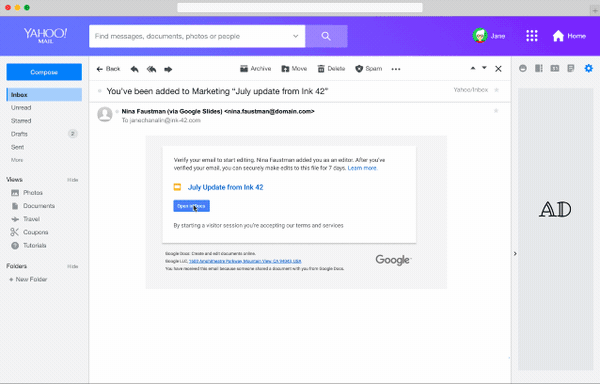 File Owner and admin have full control over file sharing
File owners can view details of activities that have happened to their files and see where they came from, as well as revoke access from the Drive dialog box at any time. Admin can manage all sharing outside the enterprise and audit usage. For more information on access settings, click This article is on the Help Center.
Sign up to try Drive Beta's pin sharing feature
The new pincode document sharing feature was only released in Beta. If you are an admin, you can See more details, see requirements and sign up for a trial.
Updated: Gimasys