G Suite and Nielsen carry out digital transformation – Digital Transformation
Nielsen là một công ty đo lường và phân tích dữ liệu đa quốc gia, chuyên cung cấp những thông tin hoàn chỉnh và đáng tin cậy nhất đối với người dùng và thị trường trên toàn thế giới. Là một phần trong chiến dịch ưu tiên ứng dụng công nghệ điện toán đám mây – "Cloud-First", Nielsen has moved nearly 56,000 users up G Suite chỉ trong vòng 6 tháng. Nhờ quá trình tiếp cận, lên kế hoạch chuyển đổi kỹ lưỡng cùng với những lợi ích thiết thực của G Suite mà công ty này có thể đạt được những thành tựu hơn cả mong đợi.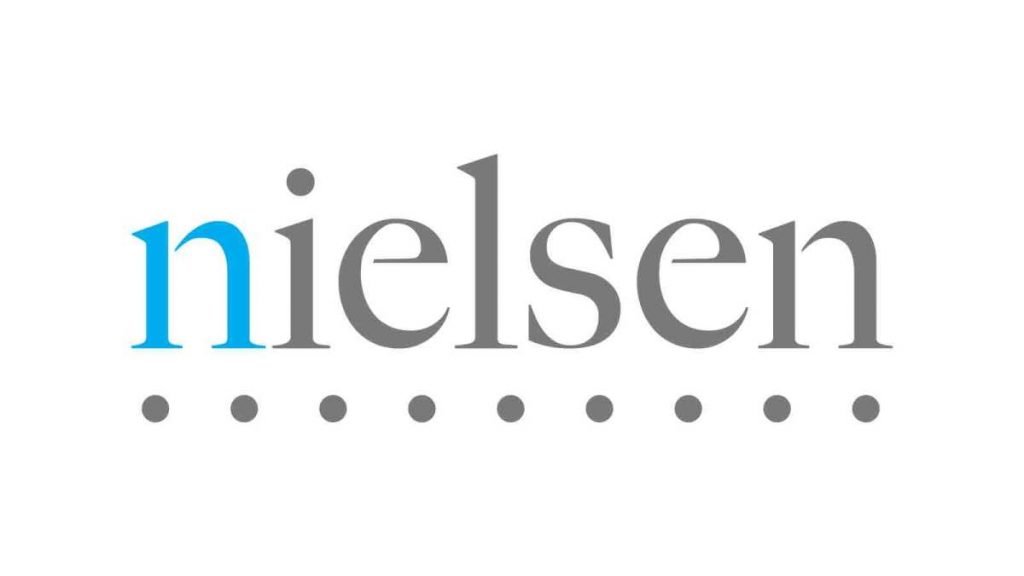 1/ How does Nielsen work?
Với phạm vi hoạt động trải rộng trên 100 quốc gia, Nielsen là một trong những công ty nghiên cứu nổi tiếng và được tin tưởng nhất trên thế giới. Với quy mô này, Nielsen hiện đang có tới 56.000 người dùng làm việc để mang đến thông tin, dữ liệu và giúp khách hàng của mình hiểu sâu hơn về những gì người tiêu dùng dùng đang xem, đang nghe và đang mua. Những thông tin quý báu này là yếu tố không thể thiếu dù doanh nghiệp của bạn đang hoạt động trong lĩnh vực truyền thông, giải trí, bán lẻ hay có các sản phẩm phục vụ người tiêu dùng. Các bản nghiên cứu của Nielsen giúp những công ty này tới gần hơn với khách hàng của họ trong một thị trường đầy cạnh tranh.
And to do that, Nielsen is required to create the most favorable conditions so that its employees can work together, discuss and exchange information without being hindered by geographical location. (of target markets or even their offices in each country). 
With this request, Nielsen found the answer to the problem of teamwork: Bring applications to the Cloud, allowing employees to work anytime, anywhere, on any device.
Kimberly Anstett – CIO at Nielsen shared that: "With the "Cloud – first" strategy as well as the requirements of digital transformation, we want to bring our employees "class" and quality collaboration tools. best. We know that a suite of cloud application tools will help transform the way everyone works and maximize the value we bring to our customers."
Requirements for the productivity toolkit that Nielsen wants to find: 
They must be able to support users from all over the world, using the same process

Get many features ready to serve the business (without too much intervention from the IT department)

Great integration and compatibility with other software and applications

Strong security capabilities
Sau khi mua lại một doanh nghiệp đã chuyển đổi thành công hoạt động teamwork nhờ các ứng dụng của Google, Nielsen quyết định di chuyển toàn bộ nhân viên của mình lên G Suite (Google Workspace customers).
2/ The company's board of directors' support from the very first stages
Ngay từ khi bắt đầu, Nielsen đảm bảo rằng tất cả những lãnh đạo, quản lý và những người đứng đầu công ty, dù thuộc team marketing, truyền thông, bảo mật,… đều phải tham gia vào quá trình di chuyển "lên mây" này. Một chuỗi các buổi hội thảo cùng với những buổi demo cùng Google đã giúp những người tham gia được tiếp cận trực tiếp và hiểu sâu hơn về các ứng dụng của G Suite. Từ đó, họ hiểu được tầm quan trọng và lợi ích thiết thực của khả năng cộng tác trong thời gian thực, nhờ công nghệ điện toán đám mây. Bộ phận IT của doanh nghiệp cũng trực tiếp đào tạo 1-1 cho những người đứng đầu và trợ lý của họ, đảm bảo ai cũng hiểu được một điều cốt lõi rằng: G Suite is the right choice for Nielsen.
"It is important that we have the participation and support of the leaders, from the people who are at the top of each area of the company, to drive and support the migration to G Suite. Having the support of the company's leadership right from the start has fueled excitement and confidence that G Suite can help everyone in the company be more productive." – CIO Kimberly shared.
"We see the move to G Suite as an opportunity to help people improve their productivity; it also helps Nielsen strengthen relationships with its 56,000 employees globally." – Nerina Martinez – Chief Technology Officer at Nielsen.
3/ Converted 56,000 users in just 6 months
With a multinational and large-scale company like Nielsen, changing the working habits of employees is not an easy thing. Therefore, the company must approach the transformation and manage the transformation process with caution. Some of the factors that the company always considers include: consistent communication messages, focus on leadership and engagement, always focused on employees. 
"The transition to G Suite is not just about technology, it also requires a huge effort to manage change." Nielsen even appointed a leader – Change management leader – to be in charge and work alongside a project manager, technical architect.
Nielsen breaks down the transition into stages, focusing on creating a culture of collaboration. The company then identified several key user groups, including: end users who are employees, administrative assistants, people on the leadership team, as well as core IT staff and support specialists. technical assistance. Of these groups, Nielsen decided to transition and lead the IT team first, because their workloads are often impacted the most if there is a change in technology.
For employees who "volunteer" to test G Suite first, they will start with using Google Docs, Sheets, Slides to improve their workflow. With each representative office globally, Nielsen has a Google Guide to help distribute marketing materials, raise awareness, and ensure that their employees can quickly get answers to any questions they may have. which topic. 
A month before the official transition, the research company conducted more than 100 training sessions in 8 languages to help employees understand what they can do with G Suite. Nielsen also provides essential resources such as training videos, quick tutorials to help users get started using G Suite applications in 15 minutes or less.
4/ Get used to real-time collaboration
With this transition, Nielsen's workflow was not interrupted, but on the contrary, saw a huge increase in work productivity.
It can be said that Google Drive is a particularly important application that has completely changed the way employees work for so long. Specifically, the transition from "working on email" to "collaborating in real time". Since the old way of working had to depend entirely on each incoming and outgoing email, on the very first day, when Google Drive was introduced – usage jumped to 92%.
In the past, if a team needed to prepare a presentation, they would have to email back and forth. Then wait for colleagues to comment, edit, update changes, then send back... This is a process that not only takes time but also easily leads to mistakes, discrepancies, and errors in information. Meanwhile with Google Docs, Sheets, Slides – they can quickly comment and collaborate with each other right on the interface of the document at the same time, using any device, no longer have to worry about document versions are often constrained to a single device.
5/ Help the IT department become more efficient and productive 
If in the past using traditional software (which must be installed on a computer), Nielsen's IT department always had to support permanent staff, now they can focus on strategic tasks. more combustible. Not to mention, with G Suite work is also somewhat automated.
For example: In the past, if IT support was needed, the two sides would have to exchange information through a lot of emails and then have to fill out dozens of fields for reporting purposes. Typically, an IT team will have to collect data from more than 150 other teams, and have to use a lot of different spreadsheets. Now, everything has been wrapped up and simplified with just one survey in Google Forms.
6/ Commitment to innovation
As Google is always improving and updating with new features for G Suite, Nielsen also ensures that: Employees will also know how to use those features and improve their work. An interesting thing is: Nielsen has formed for its employees a very "flexible" mindset about product characteristics and G Suite applicability, not being tied to a specific process and feature. how can. Thanks to that, the entire company also built a completely different spirit when approaching digital transformation.
"With G Suite, there's always a new feature coming out that is sure to help someone at Nielsen," Nerina said. With these updates, our users are always excited to discover new ways to be more productive."
It can be said that choosing G Suite for the transition to the Cloud not only meets the general work requirements but also opens up new opportunities for this global data analytics unit.
Source: Gimasys