Keep data secure with Gmail confidential mode (beta)
Changes
We've opened a beta program for Gmail's confidential mode. With this privacy mode, it's easier to protect sensitive content in your emails by creating an expiration date or recalling previously sent messages and removing options for recipients to forward, copy, print and download.
Who will be affected?
Admins and end users
Why should you use it?
Integrated Information Rights Management (IRM) eliminates the option to forward, copy, download, or print messages. This helps reduce the risk of confidential information being accidentally shared with the wrong people.
In addition to protecting the sensitive content of your emails by creating an expiration date, you can also require additional authentication via text message to view emails. This allows data protection even if the recipient's email account is hacked while the message is active.
How to enable the feature?
Admins: Chế độ bảo mật của Gmail Beta có sẵn dưới dạng tùy  chọn tham gia cho tất cả khách hàng của G Suite (Workspace). Quản trị viên có thể chọn tham gia bản beta bằng cách truy cập Admin console và điều hướng đến Application > G Suite > Settings for Gmail > User settings. Here they will be able to choose the option Enable secret mode.

End users: When Gmail's confidential mode is enabled in the Admin console, users can send Emails through Gmail's secret mode. When they compose an email, there is a button to enable secret mode for the email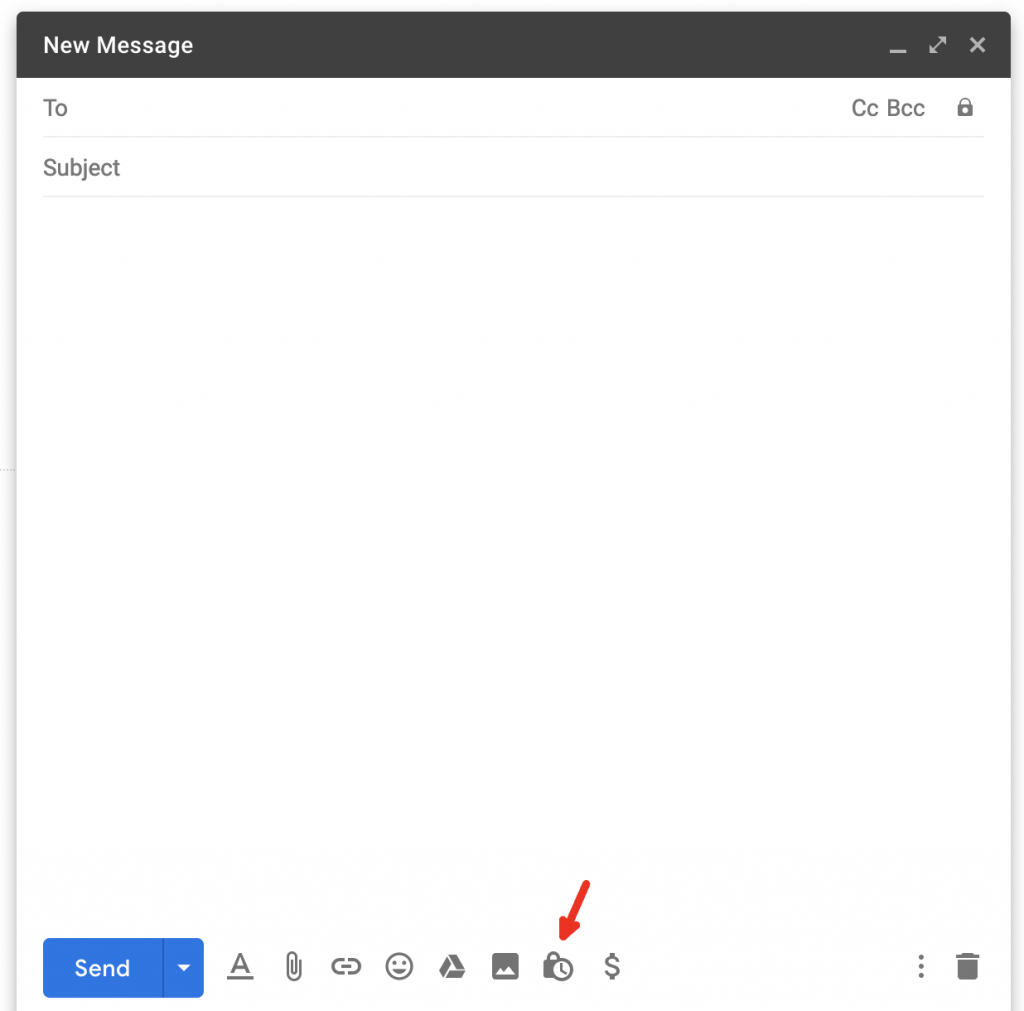 If the user clicks on the above icon, Gmail's Confidential mode dialog box will appear, where you can modify the settings: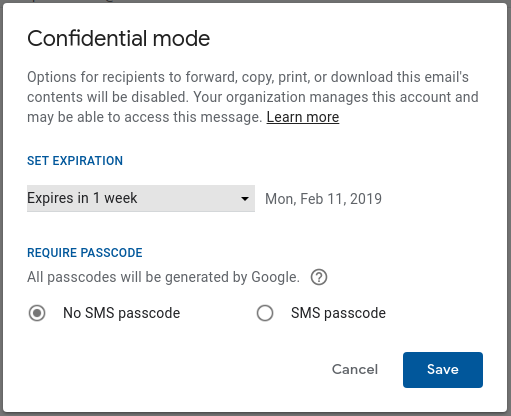 Additional details
Tại phiên bản beta, Chế độ bảo mật Gmail sẽ bao gồm:
Allows users to set an expiration date for messages or revoke access at any time

Disable options to forward, copy, print, and download email body and attachments

Allow user to set SMS passcode where recipient will receive passcode by text message to be able to access email sent in secret mode

Allow users to choose to remove access early before the expiration date.
Note: While secret mode helps prevent recipients from accidentally sharing your email, it doesn't prevent recipients from taking screenshots or pictures of your messages or attachments. Recipients with malicious programs on their computers can still copy or download your messages or attachments.
Ngoài ra, nếu người dùng của bạn gửi hoặc nhận tin nhắn trong chế độ bí mật của Gmail, Vault sẽ giữ lại, lưu giữ, tìm kiếm và xuất các tin nhắn ở chế độ bí mật. Phần nội dung thông điệp của các tin nhắn nhận được sẽ chỉ có thể truy cập được trong Vault nếu người gửi tin nhắn đến từ trong tổ chức của bạn. 
Source: Gimasys