Define and manage Chat Spaces, space descriptions, and guidelines with a new "manager" role
What's changing
Google is introducing several improvements for Spaces in Google Chat to help you better organize people, topics, and projects.
These improvements include:
Manager role so certain users have greater control over the management of a space.

Space descriptions so users can set context for their spaces.

Space guidelines to ensure safe and effective communication environments.
Who's impacted
End users
Why it's important
The Manager role provides tools to promote healthy conversations and control the availability of the space within an organization. Space creators will be managers by default and can assign other members in the space this role as well.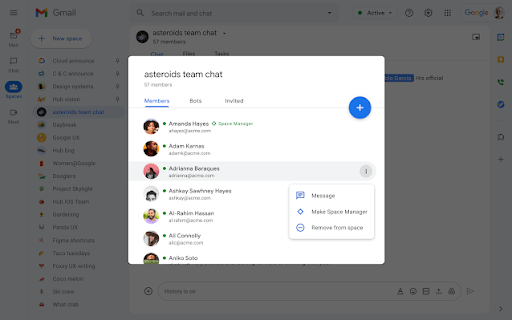 Managers can also add a description for spaces. This field can be used to describe the purpose of the space, such as 'a place to discuss all things asteroids,' which is helpful context for members of the space.
You can add a space description when creating a space or by selecting "View space details" for an existing space on both web and mobile. Space descriptions can be viewed when a user is in the "Browse Spaces" view or by selecting "View space details."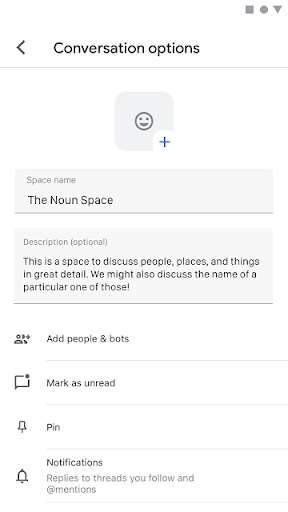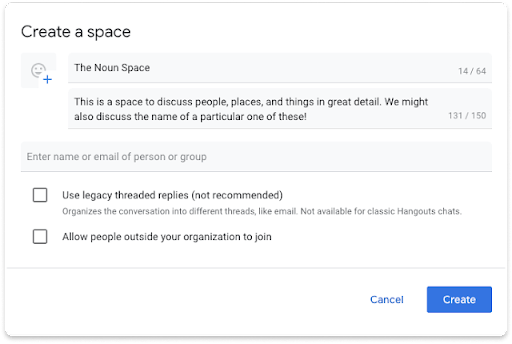 Additionally, Managers can describe space guidelines that establish rules and expectations for members to create a safer community experience.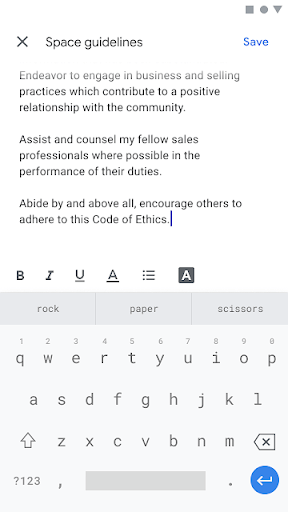 Google hopes this feature makes it easier to share the purpose and guidelines for a particular space, making it easier for your collaborators to navigate quickly to the appropriate space.
Getting started
Rollout pace
Mobile
Rapid and Scheduled Release domainsExtended rollout (potentially longer than 15 days for feature visibility) starting on February 28, 2022, with anticipated completion by March 14, 2022.
Website
Space Descriptions and Guidelines
Google anticipate rollout for the descriptions and guidelines features to begin later this month. We'll share an update on the Workspace Updates Blog when rollout begins.
Availability
Available to all Google Workspace customers, cũng như khách hàng GSuite Basic và Business

Available to users with personal Google Accounts.
Source: Gimasys