Google Docs adds new smart canvas features
What's changing
In 2021, Google launched smart canvas to drive the next era of collaboration in Google Workspace. We're now announcing new smart canvas features that will create a more flexible, interactive, and intelligent experience, enhancing the content and connections that fuel collaboration across Google Workspace.
Now you can:
Add a summary to your document, giving readers a high level overview of its content.

Note: For some Google Workspace editions, you'll see automatically generated summary suggestions in certain cases. See below for availability.

Create pageless documents in Docs, making it easier to collaborate on documents with wide tables, large images, and more.
You can read more about these features on the Google Cloud Blog. 
Who's impacted
End users
Why it's important
Summaries in Docs provide a brief overview of the main points in a document, so you can quickly parse the information that matters and prioritize where to focus. You can also edit the summaries, or create your own.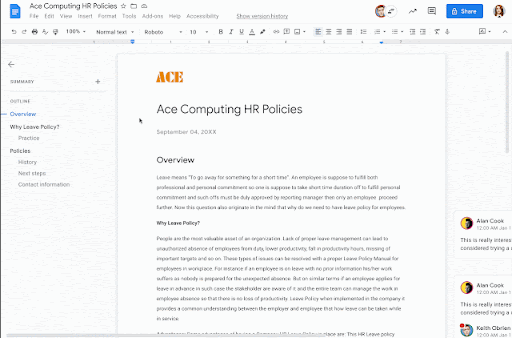 Pageless format in Docs gives teams more space to collaborate, helping to create an uninterrupted flow of information for both writers and viewers, as well as adding more horizontal space for content like tables and images.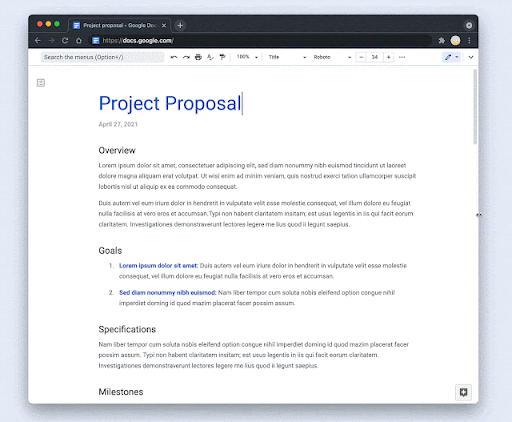 Getting started
Admins: There is no admin control for these features.
End users: These features will be available by default. Visit the Help Center to learn more about Truy cập Trung tâm trợ giúp để biết thêm về document summaries and pageless formatting.
Rollout pace
Availability
Tóm tắt và định dạng Pageless
Available to all Google Workspace customers, as well as legacy G Suite Basic and Business customers.
Summary suggestions
Available to Google Workspace Essentials, Business Starter, Business Standard, Business Plus, Enterprise Essentials, Enterprise Standard, Enterprise Plus, Education Plus và Frontline
Không khả dụng cho Google Workspace customers, Education, Fundamentals. và tổ chức phi lợi nhuận.
Source: Gimasys