Google renames G Suite to Google Workspace
Recently, Google announced that there will be a large-scale rebranding and redesign of the identity for a multi-purpose business application suite. G Suite with the new name Google Workspace customers.  
Solution Google Workspace customers It provides everything you need to get all your work done, including all the productivity apps you're used to — Gmail, Calendar, Drive, Docs, Sheets, Slides, Meet, etc. No matter where you are office, work from home, work outside the company with your mobile device or connect with customers, Google Workspace is the best solution to help you work, communicate and collaborate.
Google Workspace customers
Along with the versions already in the application suite, Google also added a new version called "Business Plus" with more features to support device management.
With the new Google Workspace customers, Google introduces three main development steps:
New user experiences and deep integration help teams collaborate more effectively, employees stay connected, helping businesses deliver new digital experiences to customers. 

The new brand identity reflects the ambitious product vision and how Google products work together. 

New ways to get started with solutions tailored to your customers' unique needs
New user experience
The Google Workspace solution brings together the full range of core tools for communication and collaboration — like chat, email, phone and video calling, and content management and collaboration — all into one unified experience , to ensure that employees have access to everything they need in one place. 
Google will continue to bring new experiences to users going forward to help you do things like form teams, manage budgets, or plan special activities through built-in tools. like Gmail, Chat, Meet, Docs, and Tasks
Google makes it easier for business users to connect with customers and partners using Chat and Drive access features. In the coming weeks, you'll be able to create and collaborate on documents with guests right in the chat room, making it easier to share content and work with people outside of your organization to ensure that everyone has the same access and visibility to information.
New brand identity
The new Google Workspace branding will reflect a more connected, useful, and flexible experience, and the new icons will reflect this as well.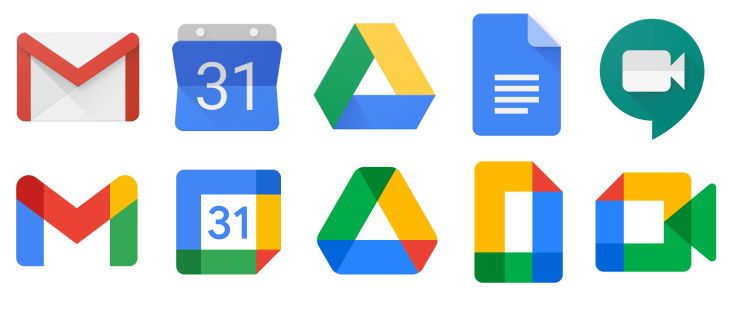 In the coming weeks, you'll see new four-color icons for Gmail, Drive, Calendar, Meet, and Google's collaborative content creation tools like Docs, Sheets, and Slides. They will demonstrate Google's commitment to building integrated communication and collaboration experiences for everyone.
Google will also bring Google Workspace to educational and nonprofit customers in the coming months. Education customers can continue to access Google tools through G Suite for Education, including Classroom, Assignments, Gmail, Calendar, Drive, Docs, Sheets, Slides, and Meet. G Suite for Nonprofits will continue to be available to eligible organizations through the Google for Nonprofits program.
New ways to start
Simplicity, usefulness, flexibility — always the principles that apply to users of Google products. All Google customers will be supported with solutions to transform the way they work — support remote work, support frontline workers, create rich digital experiences for their customers or all of the above. Storage, management and security needs are also guaranteed
To provide more choice and help customers get the most out of Google Workspace applications, Google is developing its versions to accommodate different types of businesses. Our new versions for smaller businesses are aimed at people who often want quick, self-service purchases. Google's larger enterprise versions are designed to help organizations with more complex deployment needs and often require technical support throughout longer purchase and deployment cycles.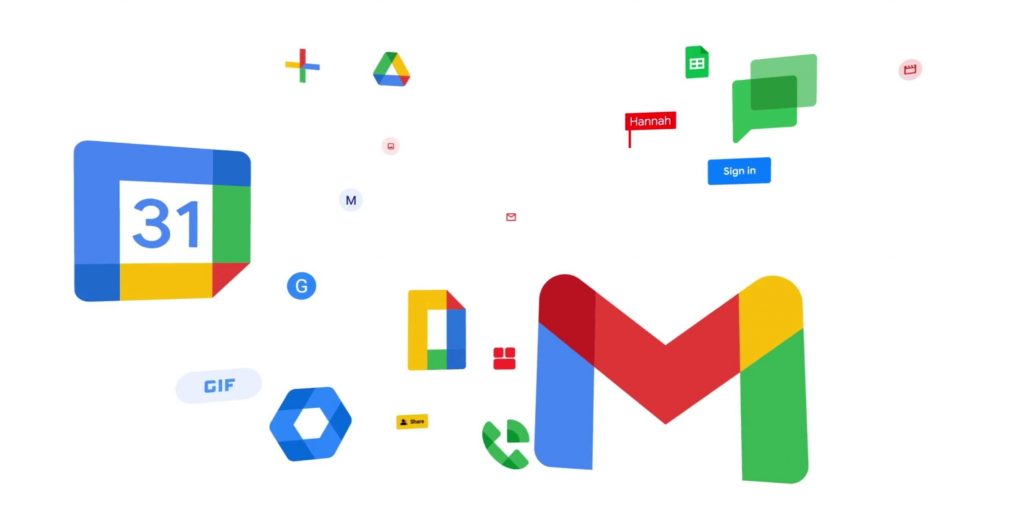 G Suite – Google Workspace will change the definition of "workplace" as we know it!
Google has already taken several steps in this new direction – integrating Google Meet into Gmail is a big one. Now, however, Google hopes to attract more users with the convenience of fully integrated services without making users search for another tab. Not so much when everything will be in the Gmail desktop tab.
New G Suite Features – Google Workspace
Google Workspace apps will allow users to display previews of other documents embedded in the document they are working on. Google is also expanding its use of "smart chips," which are small contact cards that pop up when you @-mention someone in a document.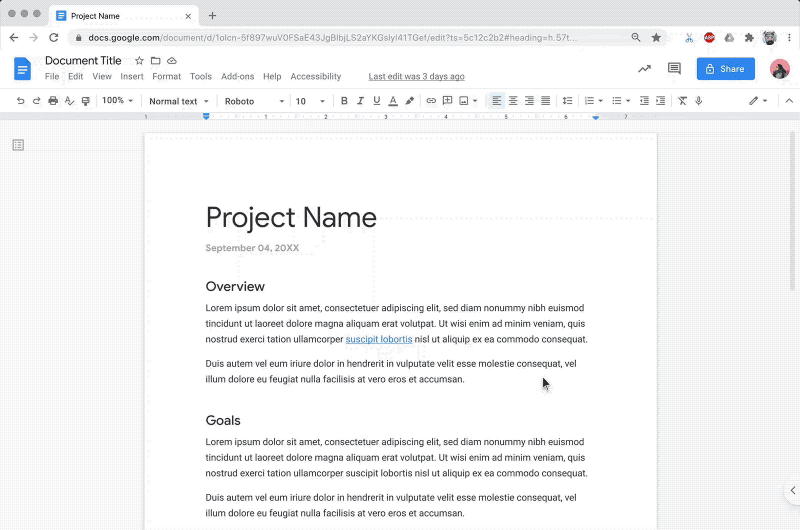 More compelling features, including creating documents directly from the Chat window or starting a video call from within a presentation, are coming soon. For non-business customers, these changes will come later than for business users.
It should also be said that all of these are desktop-focused, focusing on Google apps inside web browsers like Chrome.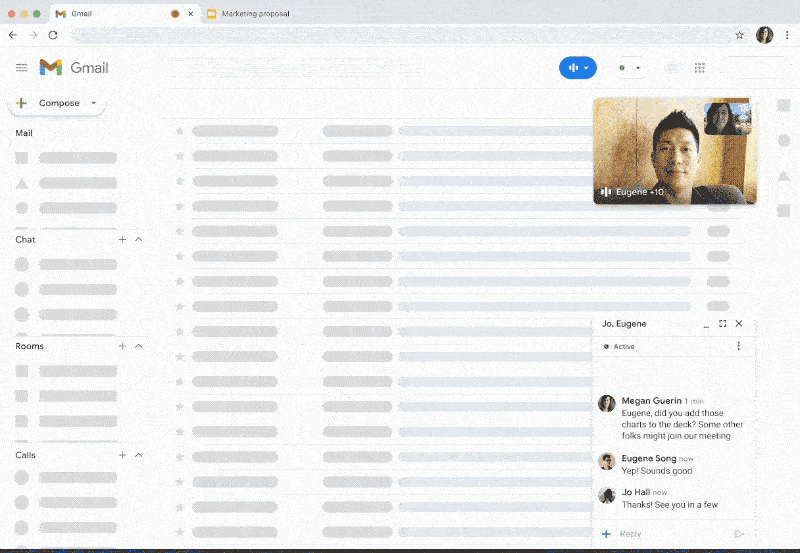 Google changes icons for Google Workspace apps
Google is changing the icons for its Google Workspace apps. Here's a worldwide take on the idea of changing the Gmail icon from its familiar all-red M to the multicolored one you see at the top of this post – with Calendar being an amazing change. Best.
According to Javier Soltero, vice president of Google Workplace, Google has no intention of reducing support for third-party apps in Google Workspace. If your team uses a mix of Google services, Slack, Asana, Zoom, or anything else, nothing will change there. But the new integrations and the promise of fewer tabs suggest that Google is hoping that more users will start using more of its products.
Need advice on information about the Google Workspace application suite (former name G Suite), please contact Gimasys – A strategic partner of Google Cloud Vietnam:
Hotline: Hanoi: 0987 682 505 – Ho Chi Minh: 0974 417 099
Email: gsuite@gimasys.com
Sign up for a free consultation: Here.
Updated: Gimasys.