Additional improvements for Google Meet
What's changing
Google are introducing two improvements for Google Meet:
Prompts to exit meetings when you're the only user in a meeting.

A centralized location for host management controls.
Who's impacted
End users 
Why you'd use it
Leave empty call reminders 
Now, when you're the only person in a meeting for five minutes, you'll receive a prompt asking whether you want to stay or leave the meeting. If you don't respond after two minutes, you will automatically leave the meeting.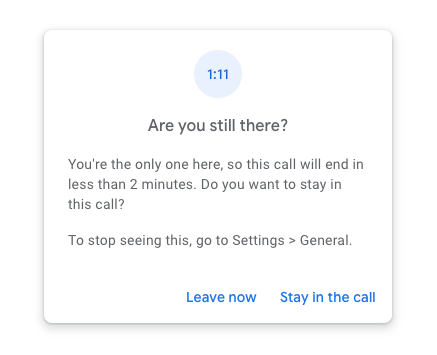 Google hope that this feature will help prevent situations where your audio or video is unintentionally shared.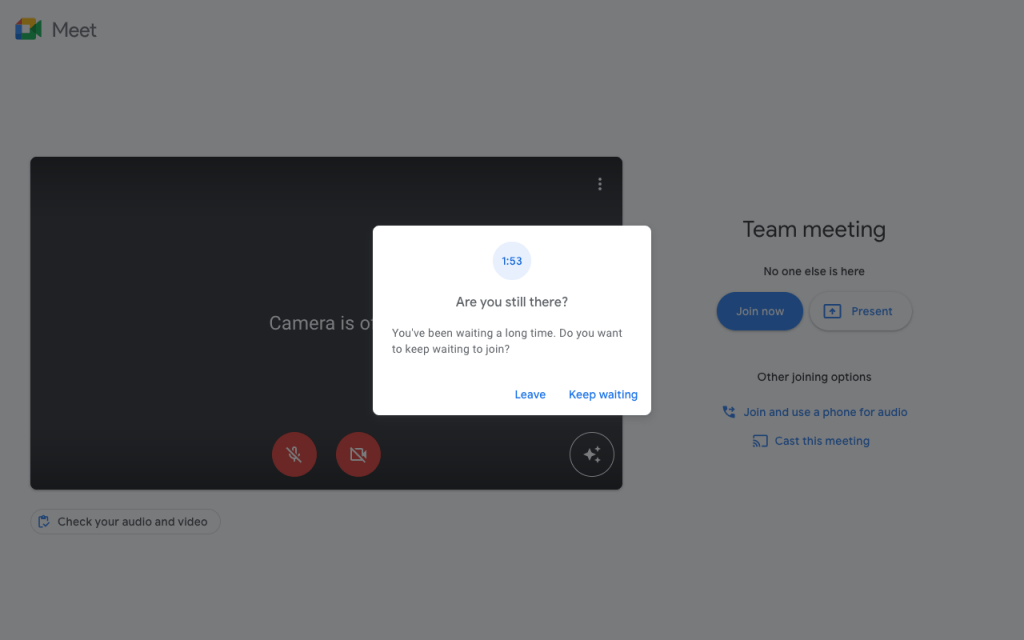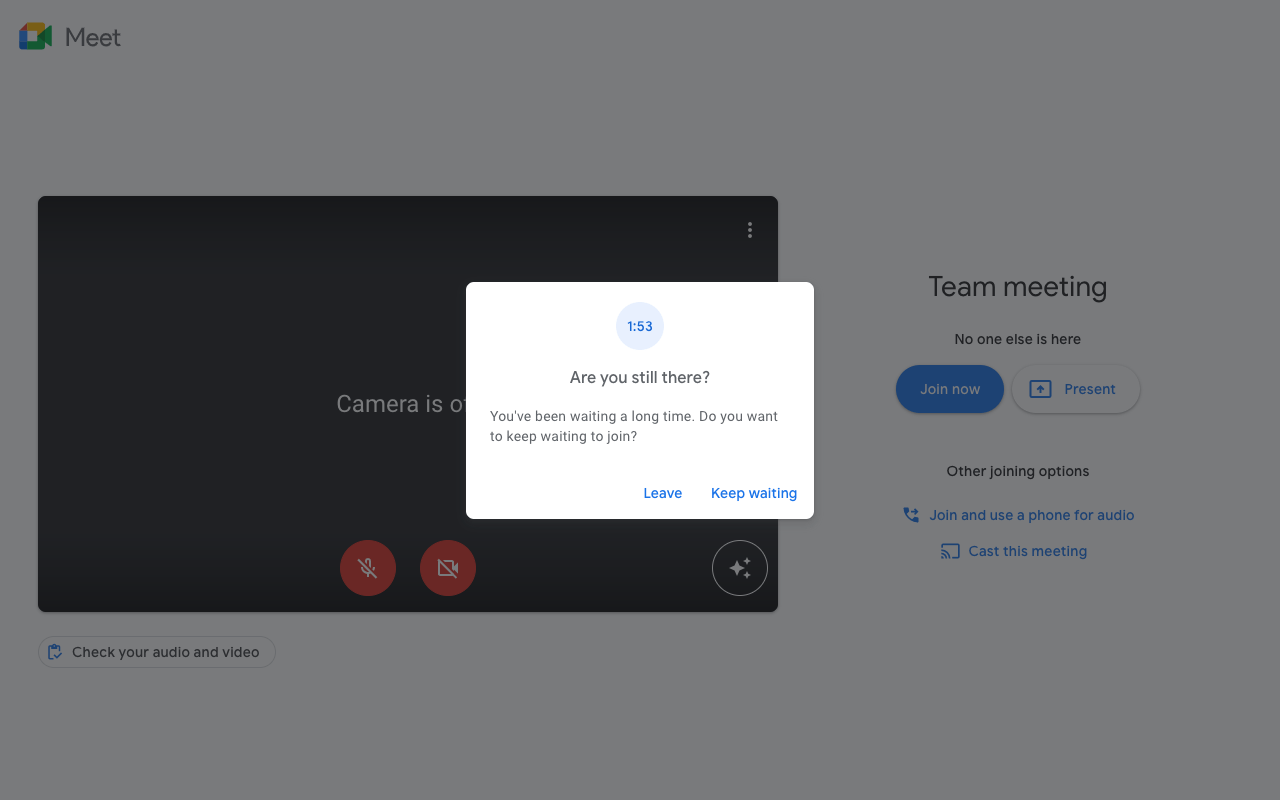 This feature will be available for Google Meet on desktop and iOS devices (this will launch on Android soon) — see below for availability.
Host Management controls update
Currently, host and co-host controls can be found in multiple locations in Meet. For a more user intuitive experience, we've consolidated all host and co-host features in a single, central location under the "Host controls" menu. We hope this change makes it easier to manage your meeting settings by reducing the need to switch between various menus.
This update is specifically for Google Meet on desktop.
Getting started
Admins: There is no admin action required.

End users: Leave empty call reminders: This feature will be ON by default and can be turned off by the user. Visit the Help Center to learn more.

Host management controls can now be found under the "Host Controls" button located in the bottom bar.



Rollout pace
Rapid Release domains: Gradual rollout (up to 15 days for feature visibility) starting on April 11, 2022

Scheduled Release domains: Extended rollout (potentially longer than 15 days for feature visibility) starting on April 18, 2022
Availability
Meeting exit reminders
Available to all Google Workspace, as well as legacy G Suite Basic and Business customers Also available to users with personal Google accounts
Host Management menu updates
Các bản cập nhật menu Host Controls có sẵn cho tất cả người dùng
Khi đại dịch ập đến, việc làm việc online – remote là vô cùng cần thiết cho mỗi doanh nghiệp. Nhận thấy thu cầu cấp thiết này, Google đã và đang cải tiến Google Meet hàng ngày để doanh nghiệp có những trải nhiệm tốt hơn nhằm nâng cao hiệu suất công việc.
Gimasys tự hào là đối tác cấp cao của Google tại Việt Nam và đã hỗ trợ triển khai giải pháp Google Workspace cho hàng nghìn doanh nghiệp trong nước. Liên hệ Gimasys để được tư vấn chiến lược chuyển đổi phù hợp với tình hình thực tế doanh nghiệp của bạn:
Gimasys – Google Cloud Premier Partner
Hotline: Ha Noi: 0987 682 505 – Ho Chi Minh: 0974 417 099
Email: gcp@gimasys.com
Source: Gimasys