Intelligent corrections for formulas in Google Sheets
Quick Summary
Năm ngoái, Google đã đưa ra đề xuất công thức trong Sheets, đề xuất công thức cho các ô cụ thể dựa trên dữ liệu bạn đang phân tích. Giờ đây, bạn có thể viết công thức trên Google sheets nhanh hơn và có độ tin cậy cao hơn với tính năng hiệu chỉnh công thức. Các chỉnh sửa thông minh, nhận biết ngữ cảnh này giúp bạn cải thiện và khắc phục sự cố nhiều loại công thức khác nhau. Một số ví dụ bao gồm:
VLOOKUP errors

Missing cells in range input

Locking ranges when applying formulas

 across cells
Whenever you insert a formula that Sheets detects may be improved, a suggestion box will appear with details on a new version that can replace the current formula, including the ability to accept or reject it.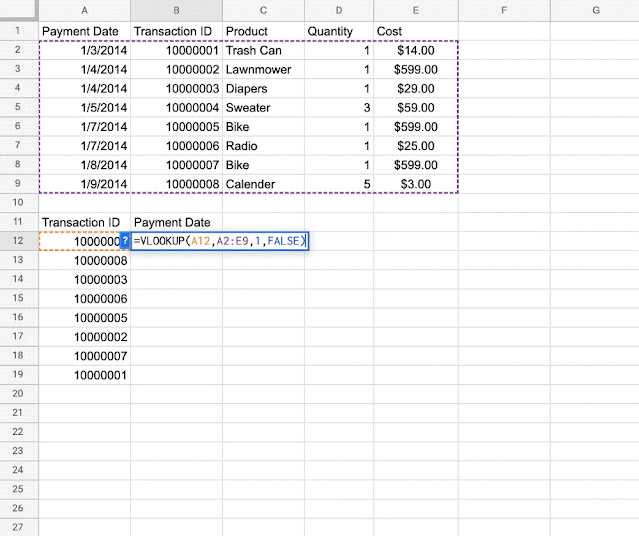 For example, the above correction helps users when writing VLOOKUP functions, which only return values to the right of the matched cell. The correction suggests a combination of INDEX and MATCH functions to reverse the column order in the formula.
Getting started
Admin: There is no admin control for these features.

Người dùng cuối: Tính năng này sẽ có sẵn theo mặc định và có thể bị tắt bằng cách đi tới Công cụ> Bật sửa công thức hoặc từ menu ba chấm của hộp thoại đề xuất. Truy cập the Help Center để tìm hiểu thêm về cách sử dụng công thức và hàm trong Google Sheets.
Rollout pace
Rapid Release and Scheduled Release domains: Extended rollout (potentially longer than 15 days for feature visibility) starting on April 14
Availability
Khả dụng cho tất cả khách hàng của Google Workspace, cũng như khách hàng G Suite Basic và Business kế thừa cũng như người dùng có Tài khoản Google cá nhân.
Source: Gimasys