Google Sites: Instructions for inserting a table of contents into your website
What's New on Google Sites?
Currently, Google Sites has updated the new feature to insert a table of contents into the website. When you insert a Google Sites table of contents into your web page, you make it easier for users to navigate to more textual pieces of information (like FAQs, docs, or wikis).
How to Insert Table of Contents into Website
Users (Editors) can insert a table of contents into their web pages with just one simple click. Heading and sub-heading will be automatically generated and updated as the content in the web page.
This table of contents will guide users to organize their content in a more understandable structure, thereby also making it easier for readers to follow. Users who visit the website will quickly navigate to the parts of the website by clicking on the item names they need, then the system will automatically jump to the places they want (in the same window). book).
When users add or edit content, the structure of a page, the table of contents will automatically update the corresponding content, making editing much easier. By default, the table of contents will be slightly indented from the margins, based on the structure the user has built. However, the editor will have the option to change the format of the table of contents or remove the indent in the margin. To delete this section, simply click on the table of contents and select "Flatten". To select back to margin, select "Indent"
Doing: 
To add a table of contents to a page, right-click, select Insert > Table of Contents.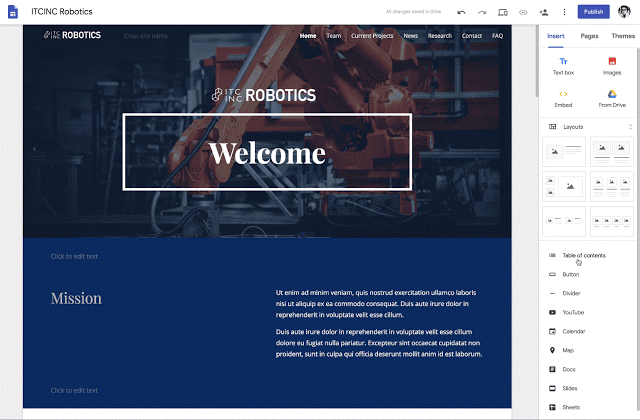 Updated: Gimasys