Google Workspace for manufacturing
Với Google Workspace, doanh nghiệp sản xuất của bạn có thể tận dụng các công cụ nâng cao năng suất hiện đại để giúp bạn tạo ra những sản phẩm mà khách hàng yêu thích, đồng thời tận dụng khả năng cộng tác và phản hồi theo thời gian thực để tăng năng suất làm việc.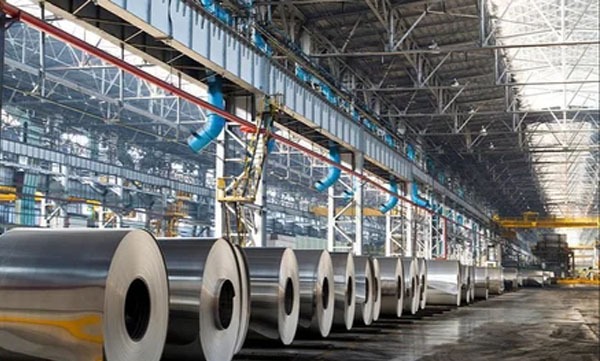 Overview of Workspace in the manufacturing industry
With Google Workspace, you can enjoy a suite of inexpensive, secure, and cloud-based business productivity apps designed to make collaboration, process management, and operations faster and easier. more and more interesting. 
You can share product research, design, and feedback in multiple locations in a secure workspace on Google Drive. Manage shared task lists in Google Sheets and instantly sync schedules across your business with Google Calendar. Additionally, you can also conference with suppliers and distributors right from the factory using Google Meet video meetings and leverage the power of Google's Cloud Search to easily find product documents, resources, and more. Training materials or models right when you need them. 
There's no limit to how Google Workspace can help your manufacturing business grow. The only question is which version will be most effective for your company?
Key benefits of Google Workspace in the manufacturing industry
Increase communication ability
Từ quản lý nhà máy, nhân viên văn phòng cho đến đại diện bán hàng tại hiện trường, doanh nghiệp có thể kết nối hàng trăm, hàng nghìn nhân viên của mình với GG Workspace. Các ứng dụng Google Workspace như Google Meet và Google Chat sẽ cải thiện khả năng giao tiếp giữa các nhân viên hiện trường, bao gồm cả việc tiếp cận khách hàng và nhân viên văn phòng thường xuyên dựa vào Google Meet để cộng tác trong các dự án.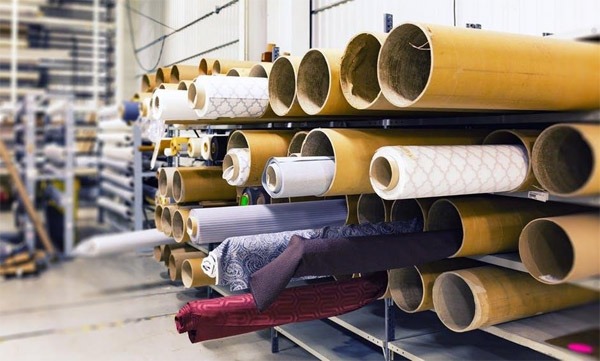 Data security
One of the benefits of choosing Google Workspace for your manufacturing business is that your company's data and communications will benefit from the enterprise-grade security features provided by Google. 
In an age where major data crimes are common, you can rest assured with data security at the user and device level, easily managed from the admin console Google Workspace. You can enable or disable access to specific documents and databases, implement 2-factor authentication, etc. Google has designed and developed a suite of business productivity tools rely on their leading cloud to meet or exceed the most stringent security and privacy standards, all included in the monthly fee when you choose Google Workspace.
Enhance cooperation ability
Your manufacturing business deserves advanced, advanced tools to thrive in the 4.0 era. With Google Workspace, you get access to the best business productivity and collaboration tools on the market for one low monthly fee to use the world's most reliable business email, instant video conferencing, and more. then from any connected device and more. 
Here are just some of the reasons manufacturing businesses around the world are turning to Google and Google Workspace: 
Unlimited document storage and powerful document search capabilities are available in the Enterprise edition 

Streamline business operations and processes by moving to the cloud. 

Track important meetings, sales progress, and product updates in real time with Google Calendar and never miss an appointment again. 

Reduce travel and email time with Hangouts for impromptu live video conferences anytime, anywhere. 

Sync your pricing database, quotes, promotions, etc. with Drive so your sales team has access to current information anytime, anywhere, from any device.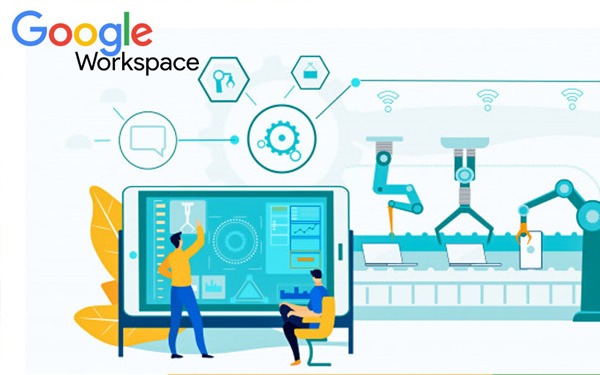 In conclusion
At Google & Gimasys, we love partnering with manufacturing businesses as they transition to Google Workspace and Google Cloud Platform. The difficult task of migrating from legacy systems to Google is our primary mission as a Google Cloud Premier Partner, and we have successfully worked with hundreds of companies on Google implementations. Their Workspace. 
When you work with us, your company's technical migration will be incredibly professional and receive ongoing support in the form of on-site change management training to help your entire team get up to speed with the tools and knowledge they need to start using Google Workspace and make the most of your investment in the Google cloud. 
Ready to talk to an expert and learn more about the costs and time it takes to accelerate growth and cut costs at your manufacturing business using Google Workspace? Let's Contact Gimasys - Premier Partner of Google in Vietnam according to the information:
Hotline:

0974 417 099 (HCM) | 0987 682 505 (HN)

Email:

gcp@gimasys.com
Source: Gimasys