How does Google Workspace help new businesses grow?
In the modern business world, technology solutions have become a necessity for companies of all sizes. As a new business owner, you need the right tools to thrive in a highly competitive market. One of the best technologies to simplify your operations and increase your productivity is Google Workspace. This is a comprehensive platform designed to make work easier. In this guide, we will find out Google Workspace supports new business growth and how you can approach using it.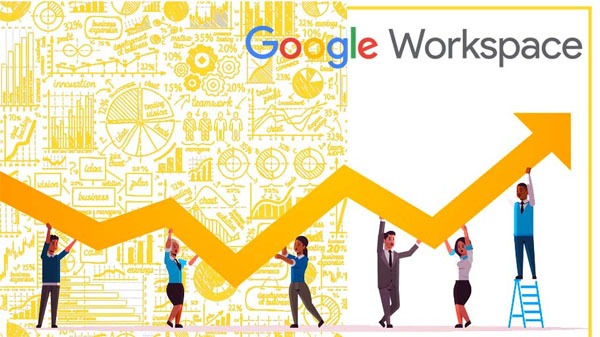 How does Google Workspace support business growth?
Google Workspace is a powerful tool that can help your small business grow in many ways. 
First, it increases your productivity by allowing you to work smarter and more efficiently. With tools like Gmail, Drive, Docs, Sheets, Slides, you can save time and focus on your core business activities. 

Second, Google Workspace enhances collaboration by allowing team members to work together in real time, no matter where they are. With tools like Google Meet, you can conduct virtual meetings quickly and efficiently. 

Third, Google Workspace offers top-notch security features, ensuring your business data is always safe and secure. This helps you build trust with customers and stakeholders.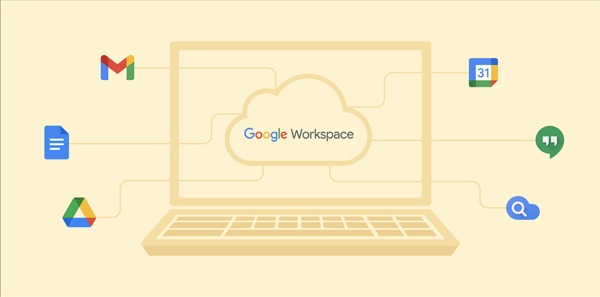 Besides, các gói Google Workspace cung cấp nhiều tính năng được thiết kế để đơn giản hóa hoạt động kinh doanh của bạn. Dưới đây là một số tính năng hàng đầu của Google Workspace: 
Gmail for Business: Increase your reputation and brand awareness by creating and owning a professional email address with the domain name @yourcompany.com and connect with your customers via Gmail. 

Flexibility: With Google Workspace, you no longer have to worry about missing important emails or messages. Stay connected on the go and work anywhere on most devices. Google Workspace also guarantees 99.9% uptime, so your applications are always available during system upgrades and maintenance. 

Reliable IT: Google Workspace helps you reduce IT support needs and infrastructure migration costs 

Security: Google Workspace administrative controls let you seamlessly manage employee usage by storing all documents internally. With proactive security tools powered by Google AI to help stop threats before they happen, they have a reported accuracy of over 99.9% in blocking spam and have not yet achieved any results. any account takeovers reported after security key deployment. 

Access a suite of business tools: Google Workspace gives you everything you need to run your business. 

Google Drive: You can store your files and documents securely in the cloud and access them from anywhere. 

Google Docs: You can create and share documents with your team members and collaborate with them in real time. 

Google Sheets: You can create and edit spreadsheets in real time with your team members from anywhere. 
Google Slides: You can create and share presentations with your team members and collaborate with them in real time. 

Google Meet: You can hold video conference meetings and collaborate with your team members in real time.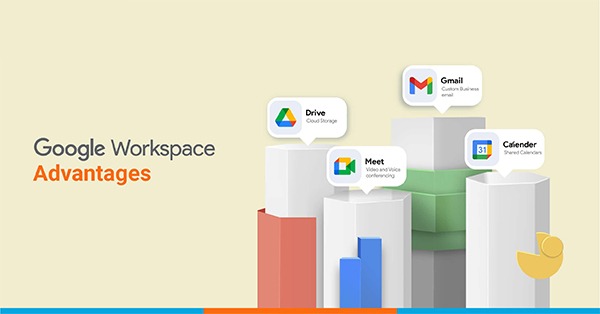 Conclude 
Google Workspace is an innovative solution that can help your business thrive in today's digital world. To get started with this powerful platform, choose the subscription plan that best suits your business and start using the tools today. With With Google Workspace you can take your business to the next level new and achieve its development goals. Start your 14-day free trial today, sign up for a free trial: LINK
Nếu bạn đang cần tư vấn các giải pháp kỹ thuật Google Cloud, vui lòng liên hệ Gimasys – Google Cloud Premier Partner theo thông tin sau: 
Email:

gcp@gimasys.com
Hotline: 0974 417 099