Easily manage storage related activity and policies through new storage management tools in the Admin console
What's changing
Google đang triển khai các công cụ quản lý lưu trữ mới với hệ thống Google Workspace customers để cung cấp cho khách hàng tính năng hiển thị, kiểm soát và thông tin chi tiết về việc sử dụng bộ nhớ của người dùng, nhóm và toàn bộ tổ chức của họ.
In the Admin console, storage related activities can now be accessed and managed from a single source. Using these new storage management tools, admins can quickly and easily:
View a storage usage summary for their entire organization

View storage used by specific products like Drive or Gmail

View the top users of storage in their organization

View shared drives with the most storage used in your organization

Manage and delete shared drives based on storage use, including the ability to sort and delete individual or multiple shared drives

View storage limit warnings

Access detailed reports on storage usage 

Apply storage limits for users

Who's impacted 
Admins
Why it's important
Admins can use these new tools to see how much storage is being used across their organization and view how close their organization is to reaching their storage limit.
In Storage Settings you can manage storage limits in Google Workspace across your organization. You'll see the storage limit settings for your entire organization, which you can customize for specific organizational units and groups. Please visit the Help Center for more details on how storage is being used—and how you can manage it—across your organization.
This setting is turned OFF by default - when it's turned on, you can create individual storage limits.
Easily modify storage privileges
At launch, only super admins will have access to the storage management tools. Over the coming months, access will expand to delegated, user, and reseller admins. When available, admins can control all previously implemented storage policies, allowing them to control defaults and create custom roles to manage storage policies for their organization or users in specific organizational units or groups.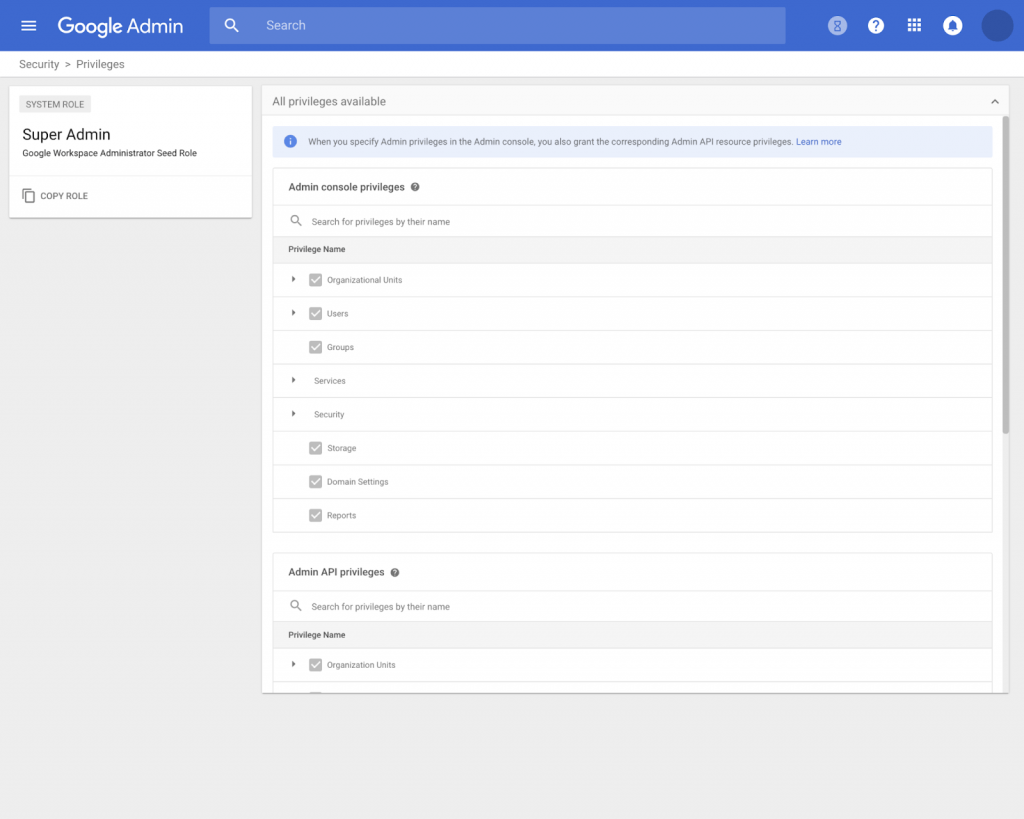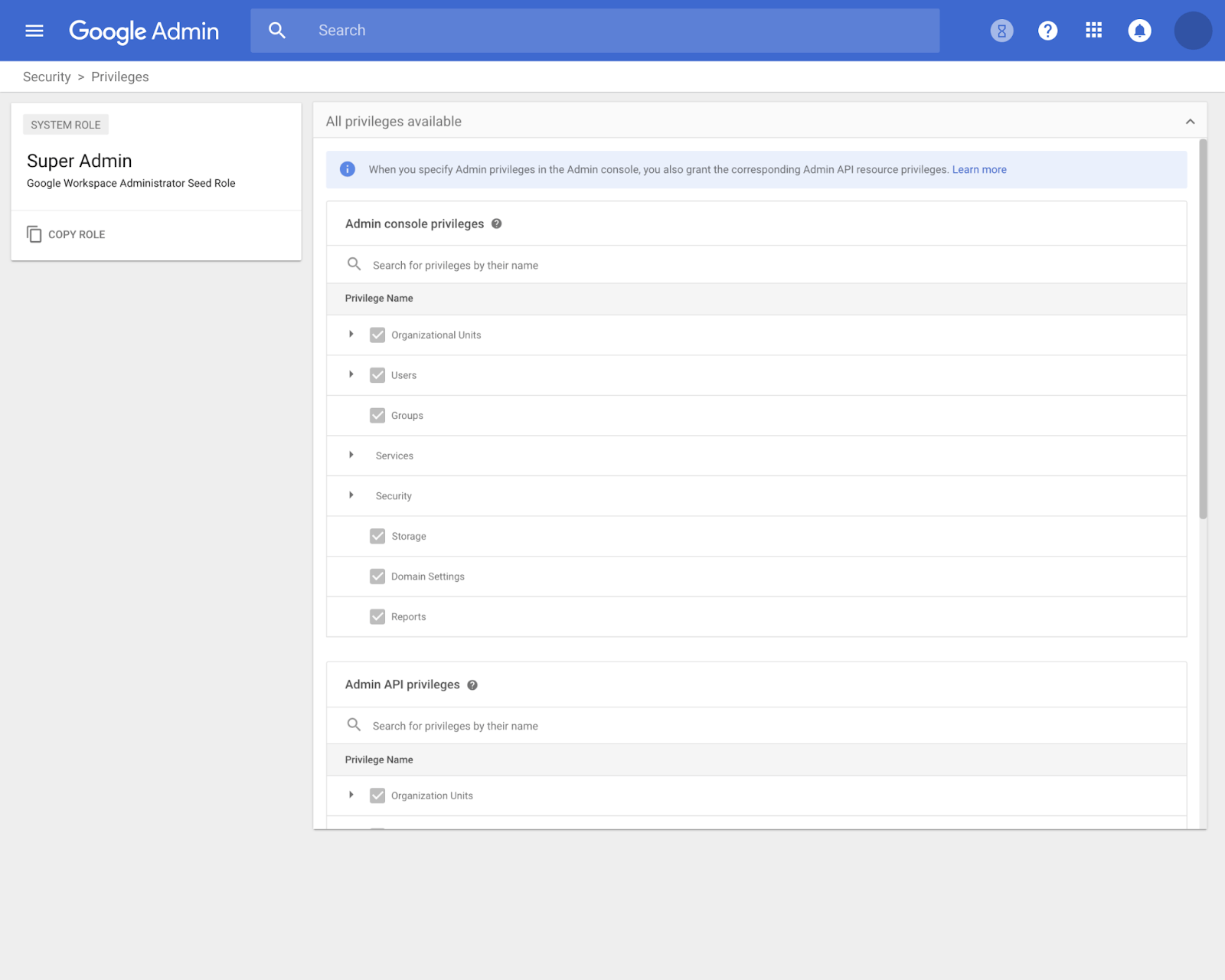 Getting started
Super Admins: The new storage landing page can be accessed via:

The "Storage" option in the left-hand navigation menu.

A new "Storage" card on the Admin console homepage.

Or by navigating to Account > Settings > Storage.

Google Workspace customers: Visit the Help Center to learn more about

Storage Overview in Google Workspace

and

manage shared drive users and activity.

.



Google Workspace for Education customers: Visit the Help Center to learn more about

Google Workspace for Education storage

.



Important Note: At launch, super admins will have access to the storage management tools. We will share an update regarding access for delegated, user, and reseller admins on the Workspace Updates Blog once available.

End users: No action needed.
Availability
Khả dụng cho tất cả các quản trị viên cấp cao của Google Workspace cũng như các quản trị viên cấp cao của G Suite Basic và Business
Source: Gimasys