What is GPU Cloud Server? What is GPU Cloud Server used for?
When talking about server power, what is being talked about here is the installed processor. However, there is another type of server that can greatly improve performance, which is GPU servers aka GPU Cloud Server. They were originally created for graphics processing, but today GPUs are used to handle high-performance computing tasks. These servers will significantly speed up the processing of multitasking tasks.
In this article, Gimasys will discuss how GPU servers will help deliver specific benefits to your business.
What is GPU Cloud Server?
Basically, GPU Cloud Server is also a form of Cloud Server that users often use. It just differs from the regular Cloud Server in that it integrates more GPUs to increase the power of the system. 
For regular customers when registering to use Cloud Server services, most of them are using normal CPU for their service packages. They are the brains of the computer and are a near-perfect choice for running applications, such as the web, e-mail, etc. But more complex tasks require specialized hardware such as a graphics processor. graphics (GPU). 
GPUs have slower cores than CPUs, but they can have thousands of cores running in parallel. As a result, some computation operations may run faster on the GPU than on the CPU. A GPU Server is a server equipped with a graphics card that uses offloading, so the CPU can transfer certain tasks to the GPU for increased performance. In addition to increasing speed, your movement will require less power, helping to reduce heat and reduce power consumption.
Graphics processors also have a slightly different structure, aimed at processing large amounts of data. The video cards in the server and system units may look similar, but they are technically different.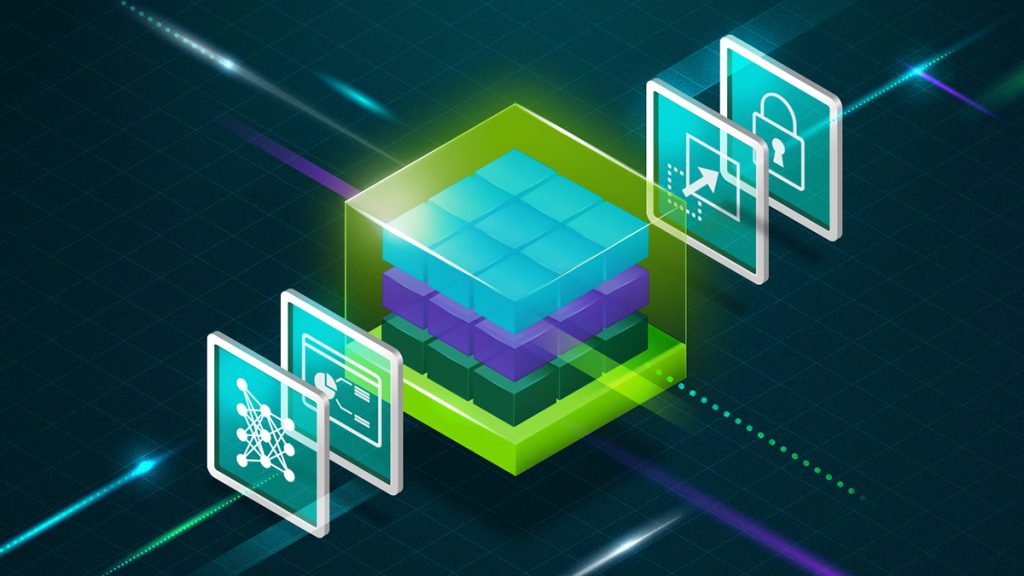 What is GPU used for?
According to Nvidia, GPU computing is the simultaneous use of GPU and CPU to accelerate scientific, analytical, technical applications, etc. Let's take a closer look at the benefits of GPU Server for businesses and applications. their reality.
3D Rendering: When used in a CPU-only application, processing is slow due to linear request processing. GPU servers help increase performance because they simultaneously process and compute large chunks of data. When repetitive computational tasks are offloaded from the CPU, it is freed up to process sequential tasks.
Increased processing speed: GPU consists of multiple cores and can handle hundreds of threads concurrently which accelerates applications up to 10x faster than CPU-only applications. To reduce memory access latency, the CPU uses cache memory, but it takes up a lot of space on the chip. GPU increases bandwidth due to cache. While the CPU relies on available RAM to process a thread, the GPU switches to another thread ready to process, thus reducing latency and providing faster results.
Big Data Analytics: Business intelligence applications that deliver the compute capabilities that come with scale will work more efficiently with the Server GPU. GPU-based analytics provides real-time interactive data set visualization support, allowing for deeper insights and predictive results with speed and accuracy.
VDI solution with GPU. NVIDIA GRID is a powerful tool for delivering outstanding graphics performance when multiple users share a single GPU. GPU hardware acceleration is shared across virtual desktops, providing the best remote user experience in its class. Employees can work securely from anywhere with access to the same full range of features as in the office.
GPU Cloud server
Although GPUs are designed for rendering, their potential is much more than that. GPU Cloud Server was used to process large data sets. That's why many companies choose Cloud Server GPU when working with Big Data AI, 3D and blockchain.
If your business is interested in GPU Cloud Server particular or background Google Cloud In general, you can connect with Gimasys - a senior partner of Google in Vietnam for advice on solutions to build applications according to the unique needs of businesses. Contact now:
Gimasys – Google Cloud Premier Partner
Hotline:

Hanoi:

0987 682 505

- Ho Chi Minh:

0974 417 099

Email:

gcp@gimasys.com
Source: Gimasys