Instructions to restrict access in Google Sheets
User permissions and data access security are the philosophies Google focuses on first when building their services, that is for the trio of applications. Google Docs, Sheets, Slides are even more top priority. You may be familiar with how to use the limited Editing, View, and Comment functions on documents, today's article will introduce you to more advanced "security rules", in order to Restrict access that Google has integrated into their products – functions that will help you achieve the highest level of security management.
Part 1: Advanced access restrictions when sharing any document on Drive.
Step 1
:
You access your Google Drive, select a data file that you want to set access rights, in the right hand corner, click on the item. Share, in the new window, select Advanced bottom right corner: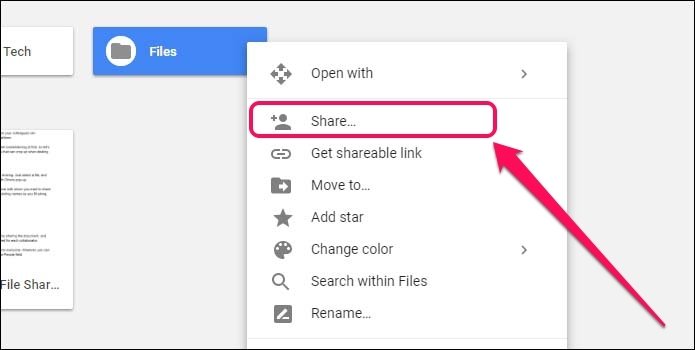 Step 2:
After typing the gmail address that you want to share the View, Edit, Comment permission, you can check the box:
Prevent editors from changing access and adding new people

: If you want editor – with whom you share editing rights – this document cannot be changed or automatically shared with others.

Disable options to download, print, and copy for commenter and viewers

: If you want to whom you share the rights Comment (Comment) or View (Document Viewer) this data cannot be downloaded, printed or copied.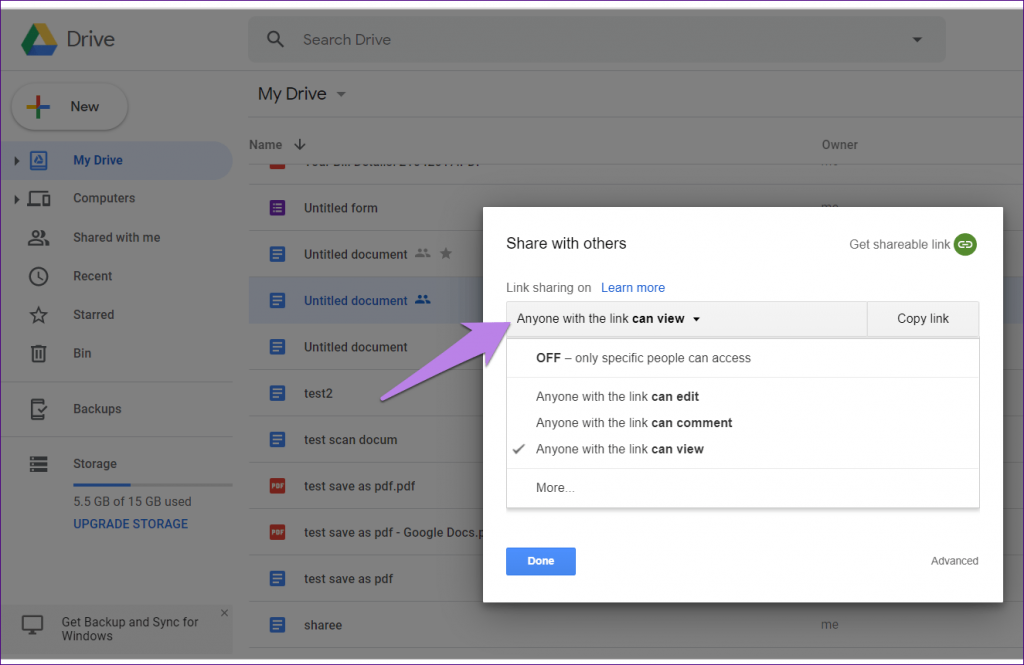 Step 3:
After selecting, you click Done to complete the installation
Part 2: Protect Google Sheets data when sharing files with others
Sometimes you need to make sure the data you have entered is inside Google Sheets not be changed by those with whom it is shared, which seems really difficult when giving them rights Edit. Don't worry, Google always listens to user feedback and adds functionality Protect sheet to deal with that problem.
Find the function

Protect sheet

in

Tools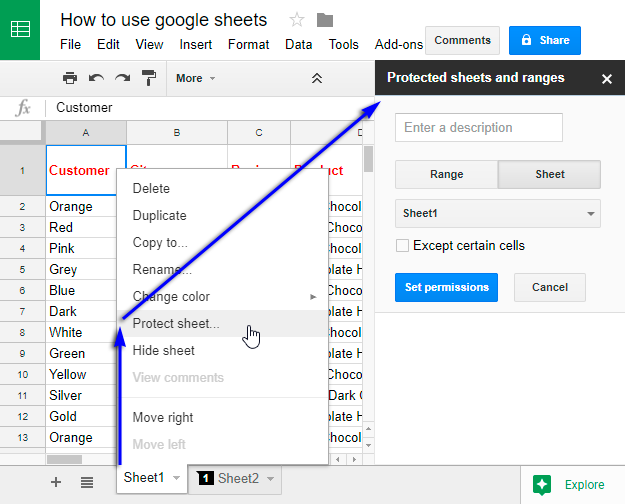 Sheet or Range will be the place to lock the edit permissions you require:

Enter a desciprtion: Give a name/description to explain the scope to which you want to restrict editing.
If you want others to edit only in a certain sheet, click on the box Sheet right; or just want them to edit within a certain range, then select the cell Range left side

.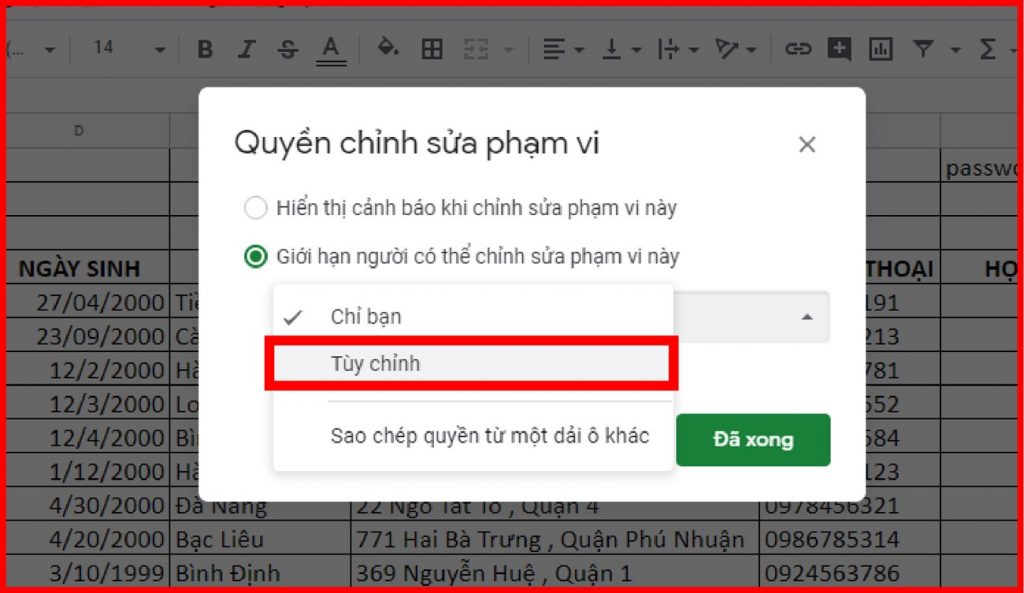 Attention:

If in your Google Sheets file there are many Sheets, you must select the sheet that you want to set access rights (Sheet 1, Sheet 2, ...) by selecting the cell with the down arrow below.
Please click on the box Except certain cells if you allow others to edit a Sheet but don't want them to edit certain cells in that sheet. After choosing Except certain cells, you can select multiple columns/rows that cannot be edited by others.
Click on the trash can icon in the right corner if you want to delete the settings you just created.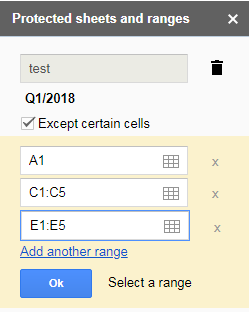 Then you choose Set permission
You can then install in more detail:

Choose Show a warning when editing this range: Display a warning when someone wants to edit these sheets/ranges
Restrict who can edit this range: If you have shared the edit permission for the whole file to many people, who can edit the cells you want. Select the down arrow in the box below: Select Only you if you want only you to have the right to edit, or choose Custom and click on the members you allow editing.
Choose Add an editor: Add someone with edit permission and enter their email address.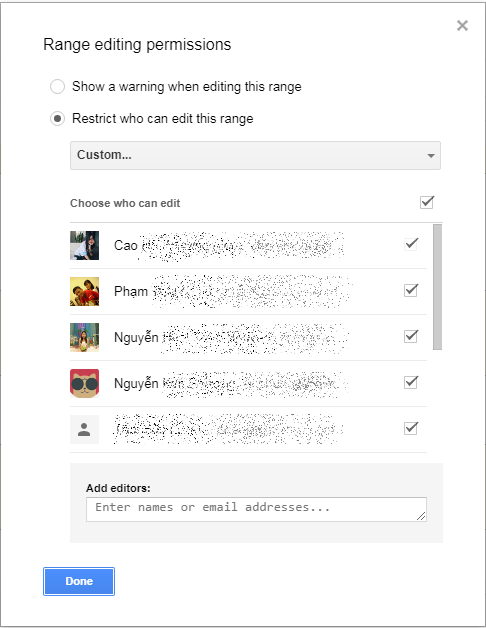 Once done, you can press Done to complete.
With the above operations, you can be somewhat secure when sharing documents with others. However, if you are working in a company and want to ensure that your business data is circulated only within the enterprise and protected from unauthorized access from people outside the public domain, company, you can learn more about the G Suite suite of solutions (including google email According to the company domain name, Google Drive stores and shares information, video conference, etc.) – a suite of applications exclusively for Google's businesses. With G Suite, security doesn't just stop at restricting access to documents, you can completely build a Privacy Policy more about the email flow of employees in the company.
Updated: Gimasys