Concept and usage of Drive File Stream
Drive File Stream was launched by Google in March 2017 and officially put into use in September 2017. However, some users are still wondering about the difference between Drive File Stream compare to Google Drive or Drive for Mac/PC or Backup and Sync. This article will explain more about the concept and usage Drive File Stream The most effective way.
1. Drive File Stream data access and synchronization solution
Chief Drive File Stream and Backup and Sync are all applications that require to be installed on your computer, allowing you to access and manage and synchronize documents stored on Google Drive, directly from your computer. However:
Drive File Stream:
Is an application for businesses; You must have an account Gmail for business or for new school can use Drive File Stream.
*Accounts with business domain names, eg: Nguyenthimai@tencongty.com
Backup and Sync:
Also an app to access and sync data like Drive File Stream, but mainly for users using personal Google accounts. Businesses can still use this app in tandem with Drive File Stream.
*Personal accounts ending in @gmail.com, for example: Nguyenthimai@gmail.com
Drive for Mac/PC

has the same feature as

Backup and Sync

, but is no longer supported by Google and will be officially "dead" on May 12, 2018. Drive for Mac/PC will be

upgrade and replace

with a new version called

Backup and Sync

.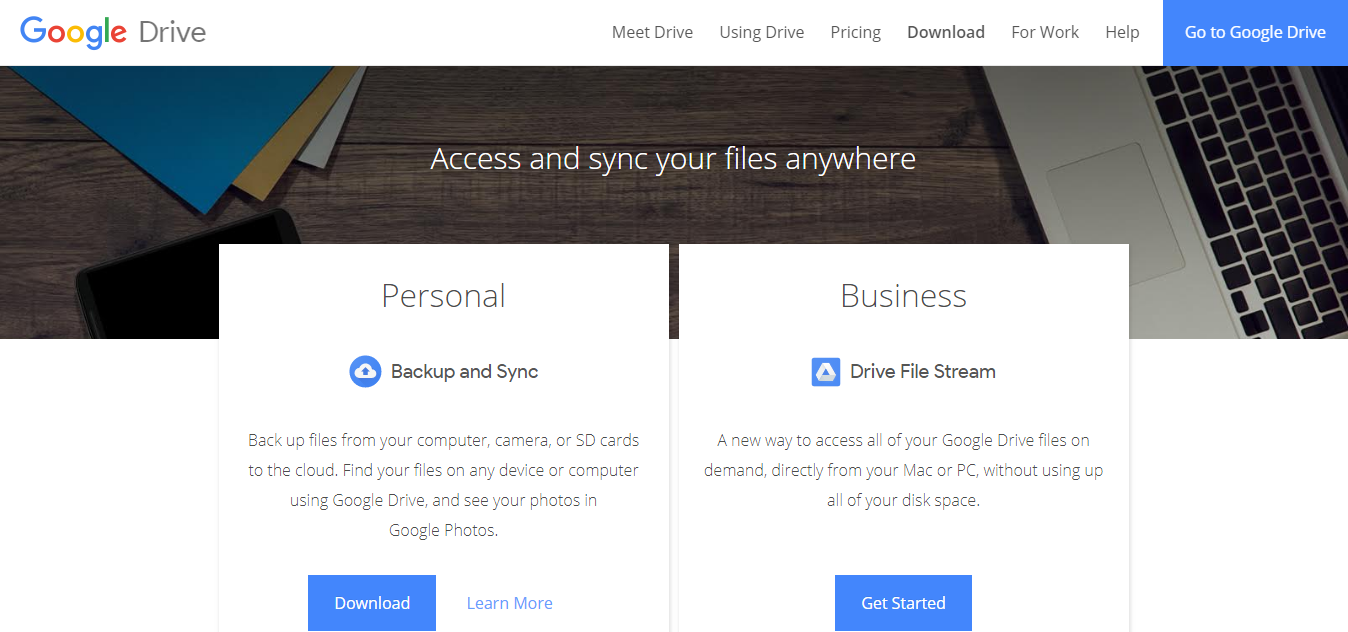 2. How does Drive File Stream work?
With the new Drive File Stream, you transfer files (streaming files) directly from the Cloud to your computer, without consuming hard drive space and using less bandwidth. Because the documents are stored in the Cloud, when you or your colleagues make any changes or edits on the documents, they will be automatically updated. Therefore, you will always have access to the most recent version of that document.
Note: Only users of Google for business or school accounts (G Suite accounts) can use it Drive File Stream.
If you already have a G Suite account, please

contact admin

belong to

enterprise

where you are working for support use

Drive File Stream

.
3. What are the benefits of Drive File Stream?
Drive File Stream bring a how to access new documents: You can access documents stored on Google Drive (Docs, Sheets, Slides, ...) faster, directly from your computer, by opening the application. Drive File Stream installed on the machine.
However, unlike other document synchronization solutions, Drive File Stream ARE NOT requires you to download the document to your computer, so it doesn't take up hard drive space and you don't have to wait for the document to sync. When you need to view or edit a document, Drive File Stream will automatically transfer that document from the Cloud to you.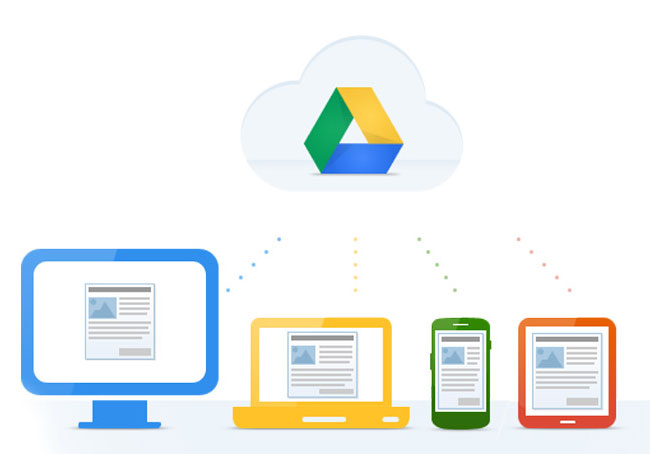 4. Benefits of Drive File Stream
Access, search, and manage Google Drive documents from your computer in seconds.

Just access the documents you need, when you need them (on-demand) instead of having them all stored on your computer.

Access documents faster, as the most frequently accessed files are intelligently displayed right on the desktop.

Avoid the risk of users downloading all of their important business information to their personal computers.
Note: Default setting of Drive File Stream to be do not store documents on the computer your. This means: Without an Internet connection, you will cannot access those documents. To be able to access documents offline, you must set offline mode for some documents/folders that I need.
Updated: Gimasys