Changes to the way topics are grouped in Gmail conversation view
Changes
We're rolling out some changes to how Gmail handles messages when you turn on conversation view. Previously, Gmail would chain messages together when either of the following two conditions were true:
A message sent in the reply to someone else

One message has:

Same sender or receiver,

Same theme,

And sent within a week of an earlier message in the thread.
With this change, we are adding the condition if a referencing message header must refer to the IDs of previous messages in order to chain (example – see image below). This means that if you receive two emails with the same subject from the same sender, the emails will not be chained together unless one explicitly references the other.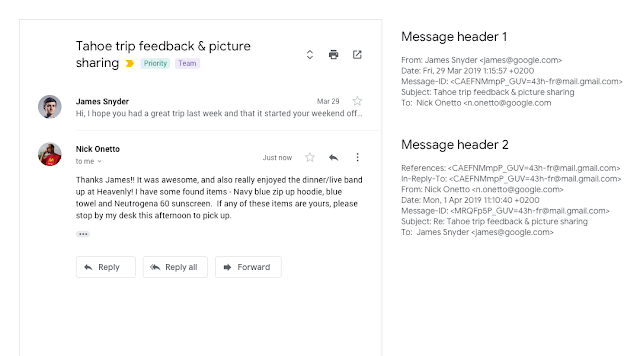 Influencers
End users
Why you should use this feature
This change will help you make sure that messages are only chained when there is a relationship between them.
How to get started
Admin: No action required.

End User: No action required. You'll see these changes appear in Gmail on the web and on the mobile apps.
Additional details
If you are managing a system that sends email notifications to users and want your emails to be threaded in Gmail conversation view, you must ensure that your notifications:
Same topic

Have reference headers that the referencing ID has seen previously in the subject thread, or have reference headers repeatedly referencing the same message ID
Also, if you don't want your messages grouped into topics in Gmail, you can have different topics or send each message with a unique Reference header value that will never match the message. other.
Source: Gimasys