How to manage remote employees?
Technology has given birth to toolkits like Google Workspace to help young people experience a new type of work that is gradually becoming the trend of the times: remote working or work from home. It can be said that this trend is gradually becoming familiar and becoming an advantage in the battle to attract candidates of many companies. And the management of employees working remotely is the top problem of today's businesses.
Remote working is becoming a trend 
In recent years, the world has increasingly operated in a way that draws people into the work wheel with demands on productivity and professional manners. In an era where information and data move every second, it is unacceptable to delay labor and freeze jobs due to the impact of the epidemic. Right now, working remotely or working from home is the best option to help businesses continue to exist, operate and develop in the face of natural disasters and epidemics.
The effects throughout 2020 show that the Covid-19 epidemic is like a spark that blows up the remote working effect spreading across businesses in all fields. However, how to work remotely effectively as well as how to manage employees working remotely so that all business activities run smoothly is still a difficult problem for businesses.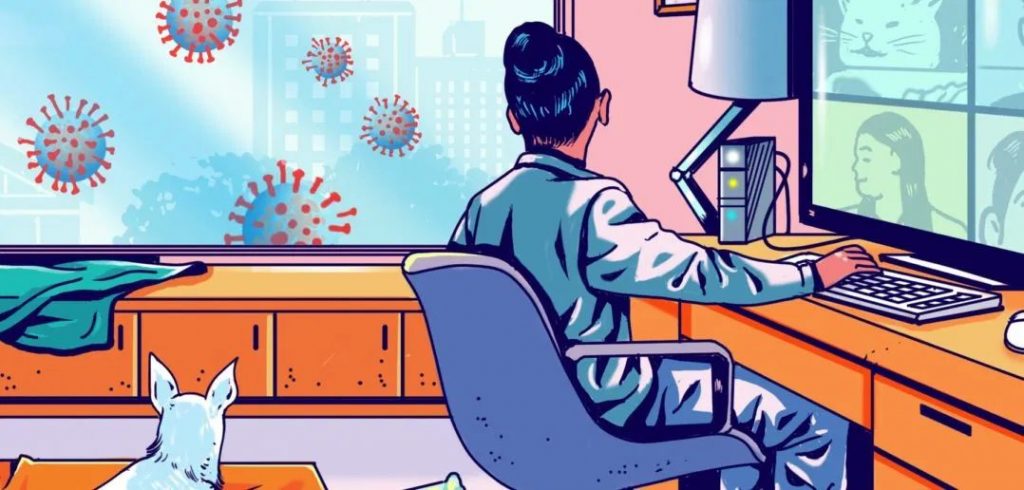 Challenges of enterprises in managing employees working remotely
When all have been operating under one system for a long time, employees and managers alike seem to have become so accustomed to the office form that any transition is inevitable. at difficulties and challenges. Businesses must ensure the following issues are resolved before responding to employees' remote working needs.
Communication barriers to team collaboration
The thing that suffers the most is team collaboration because transparency is greatly reduced from the start and employees don't have the opportunity to communicate directly with their colleagues. This often leads to confusion, distrust and even conflict within a team when issues are not fully resolved.
At the office, people can participate in face-to-face discussions, face-to-face meetings, and sharing sessions during breaks. Meanwhile, to achieve the most comfortable and convenient level of interaction when working from home is not easy. And of course, the collaboration needs of team members between jobs in the same project are difficult to guarantee.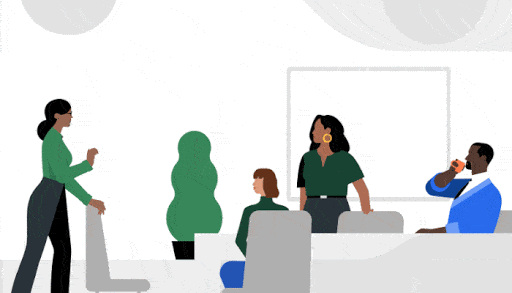 Employee commitment to work is low
Businesses have a hard time maintaining a company culture because employees tend to lose a sense of belonging, especially if they are new employees. This leads to lower employee engagement and ultimately higher turnover rates. In addition, the distractions of working from home lead to employees procrastinating and sooner or later they will fall into a vicious cycle of unmotivated work. Besides, the need for corporate culture introductions, presentations as well as online training programs is always a concern when deploying a remote working environment.
Discrepancy in technology and software used
In addition to larger issues like lost internet connections, application crashes, and broadband network limitations, it's important to remember that because of the nature of the job and depending on usage preferences, not all employees use it. use a set of software tools to do the same thing. If businesses do not have a set of applications for collaboration between employees, the management and control of businesses will be unthinkable.
Because of this, the need to streamline enterprise applications to ensure that every employee has access to all the tools they need to get the job done is also challenging.
Concerns about security and internal data leakage
Remote workers are often vulnerable to data theft and other types of malware attacks. That's because many employees prefer to use personal laptops and often don't offer enterprise-grade security. Information security factors are often forgotten and accidentally leaked internal data to the outside. That is why information security risks can jeopardize the safety of enterprise-wide data.
Given this situation, there is an urgent need for a toolkit that ensures security standards so that businesses can control and manage data while allowing employees to work on their own devices from home without there is a risk of third-party data breaches and ransomware attacks.
Track, supervise and orient employees
The job of managers is to serve one important purpose: to direct and supervise. Management not only tells employees what they need to do, but also provides feedback on their progress toward that task. When employees work from home, they tend to receive less supervision and direction, work management is more difficult when people are not working together, and interdependent tasks lead to delay.
By missing out on real-time collaboration, teams don't know who's working on what, what's going to happen next, and the project ends up in chaos. Therefore, keeping on schedule and completing tasks becomes a challenge for businesses in meeting the needs of employees to work remotely.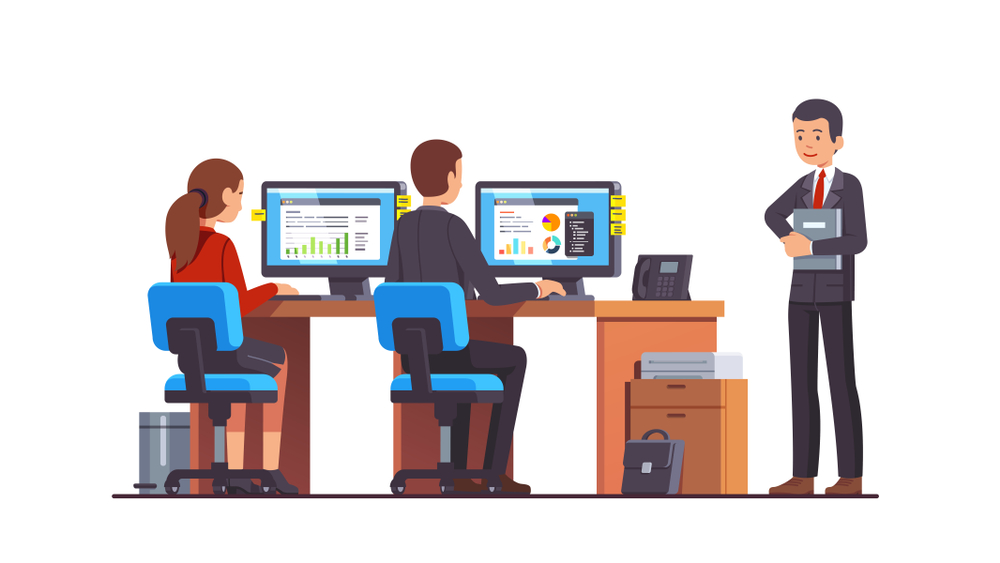 Google Workspace Toolkit (G Suite 2020) helps manage employees working remotely effectively
Since its inception, the mission of the Google Workspace toolkit has been to assist businesses in optimizing work efficiency through collaboration between employees anywhere, at any time. any. With Google Workspace, businesses can keep up with the trend to meet the remote working needs of all employees in the enterprise by possessing outstanding features.
Google Workspace supports communication and collaboration
Google Calendar: With Google Calendar employees can view the calendars of colleagues and collaborators from an online calendar. Managers can view employee appointments and organize business events accordingly.
Gmail: With Gmail, employees are provided with email under the google business domain – Business Gmail with 30 GB of space (shared between Mailbox and Google Drive). Besides, businesses also have administrative rights to control the email content of employees, making administration faster and easier.
Google Meet: Businesses can organize online video meetings with 25 connection points (pc, laptop, smartphone, tablet) at any location. Employees can exchange jobs quickly via chatbox with 1 or more colleagues. For internal and client meetings, Google Meet offers screen sharing and working on the same document while in an online video meeting.
Google Workspace supports online storage
Google Drive: With 30 GB of storage (shared with Gmail), employees can store all kinds of files and allow direct opening of many popular file types (MS Office, PDF, Audio, Video, Pictures) image, …). And easily share documents with colleagues, partners, visitors with tight decentralization. Both employees and managers can access data from any device, anywhere with the highest security guaranteed from Google, preventing businesses from losing data when hardware fails. .
Google Workspace supports real-time collaboration
Google Office: Produce content and real-time collaboration between team members with the Google Office suite Google Docs, Sheets, Slides. Creation, commenting and interaction between members of a project team can take place on the same document, at the same time, but done anywhere with any platform.
Google Workspace supports businesses to control and manage
Google Vault: With an integrated email and chat hosting solution according to the requirements of businesses and organizations (charges apply). You can now reduce your legal risks. In addition, managers can search and recover important data quickly, even if the data has been deleted by employees. Allows setting retention policies and controlling information according to many criteria. Allows inspection of employee activities to ensure compliance with corporate and organizational policies.
With Google Workspace, the work experience will be more effective when:
Information security is a top priority.
Enhance collaboration and flexible productivity from anywhere with any device.
Regularly upgraded and updated while ensuring normal smooth operation.
Through the convenience and optimization of the Google Workspace toolkit, surely catching the trend of remote working is no longer a big challenge for all businesses.
Contact Gimasys for advice on a transformation strategy that is suitable for your business situation and experience the Google Workspace application suite: 
Hotline: Hanoi:

0987 682 505

- Ho Chi Minh:

0974 417 099

Email: gcp@gimasys.com
Sign up for a free trial: Here