Compose mail and schedule sending with Schedule send in Gmail
What's changed?
You can now set a date and time to send your emails in Gmail. This feature is available on Android, iOS, and Gmail on the web.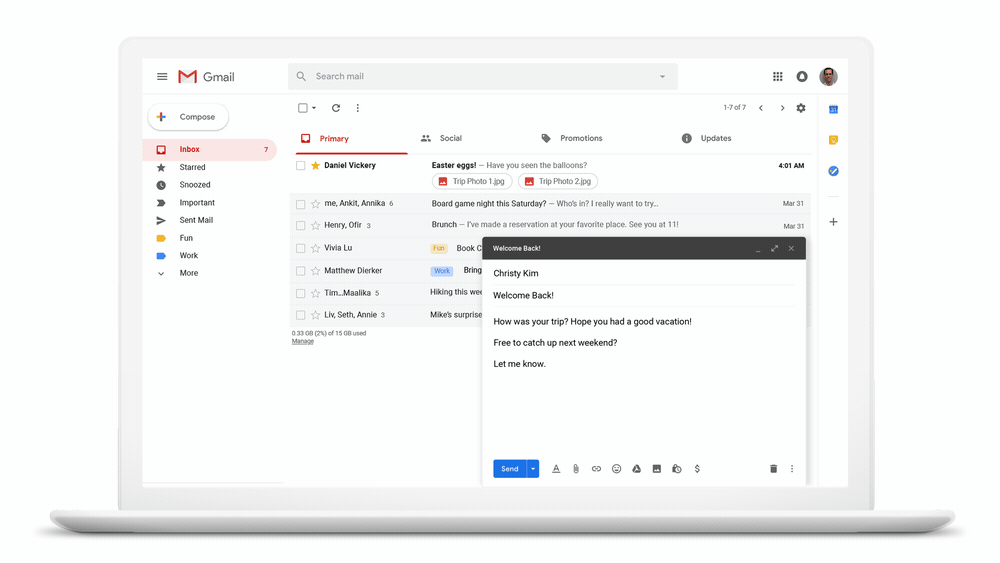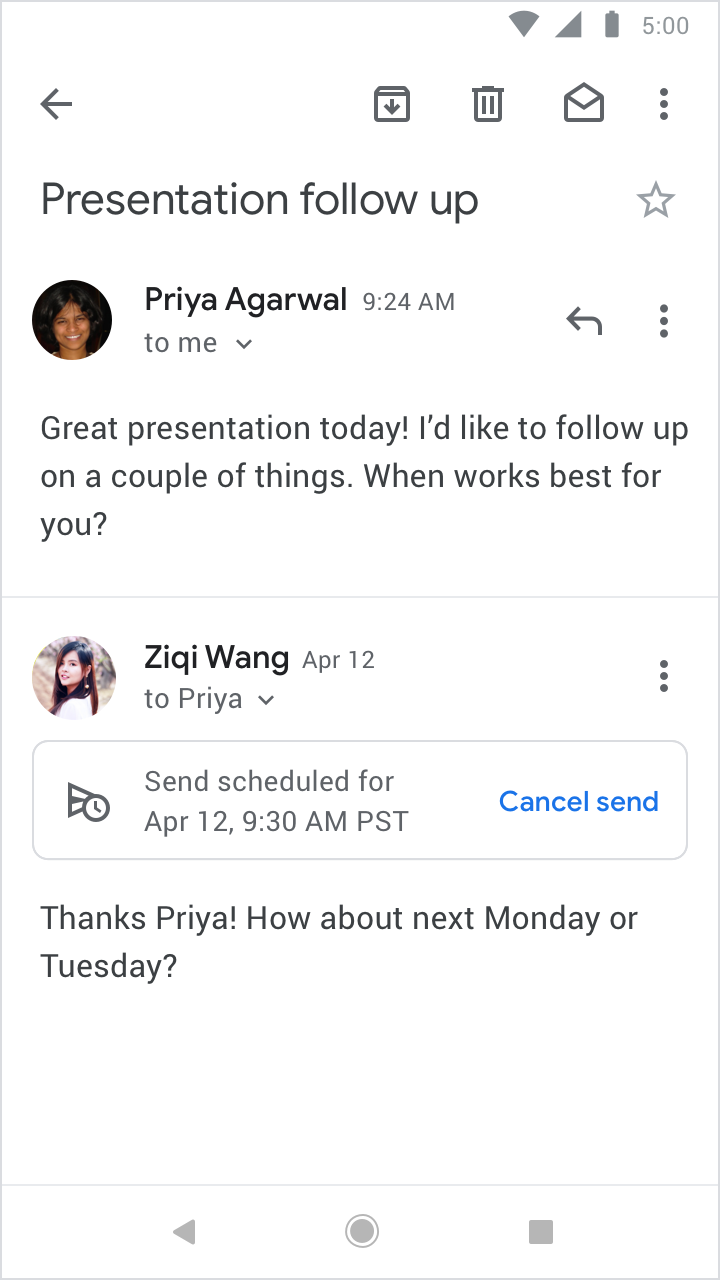 Who is affected?
End user.
Why should you use it?
Just compose your email as you normally would, then schedule it to be sent at an appropriate date or time. This gives you greater control, allowing you to change your working hours wherever and whenever is most convenient for you and your recipients. Plus, it makes it easier to collaborate globally, allowing you to work across time zones while avoiding health hazards in other time zones..
How to activate?
Admin: no action taken.

End users: When composing an email or replying to a message in Gmail, you'll now see an arrow next to the Send button.

Clicking the arrow will bring up the options of "Schedule send".

After clicking "Schedule send", you can choose the specific date & time you want to send the message.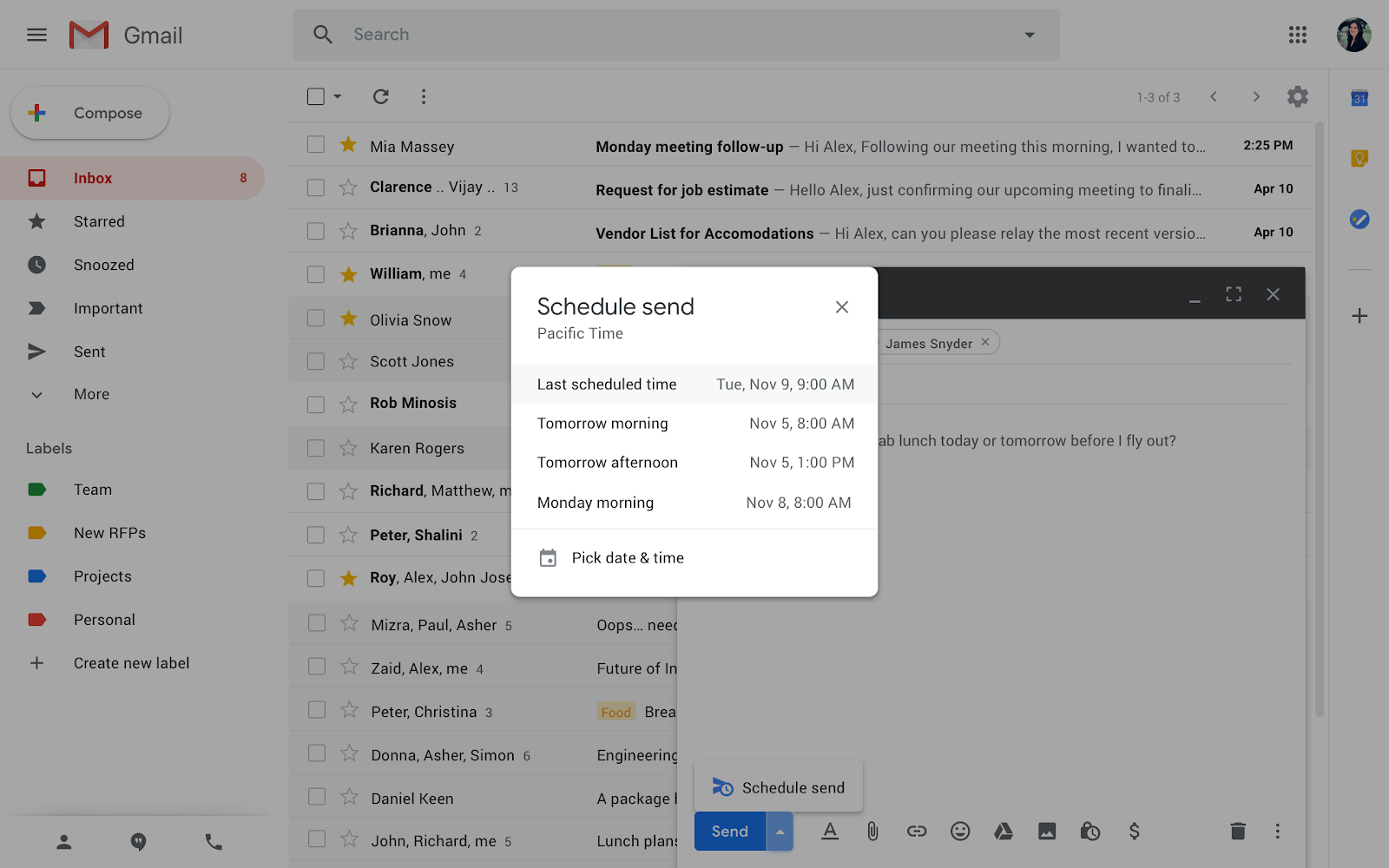 Additional details
With this rollout, we will also be adding a "Scheduled" folder in Gmail. Messages scheduled to be sent will appear one after another in the "Scheduled" folder.

Source: Gimasys