Why can't I open and download attachments on Gmail?
Do you often have difficulty opening/viewing attachments on your personal Gmail and? Business Gmail? Or download the attachment but get an error? Don't worry, after reading this article you can understand the causes and solutions when similar cases occur.
** Note: If you download but cannot open the file, you may not have installed the software to read the file. For example: PDF viewer, MS Office, Zip, etc. So you need to download these software first before you can open the file to view.
Strange file format
When you directly open a file on Gmail ̣ (preview - preview a certain file), you must first install supporting applications to view that file (Eg: Autocad, Adobe Photoshop…). Therefore, to solve this problem, you need to download and install the required application, as Gmail and Google Chrome do not support opening all file formats.
Look for the extension to see which application you need to install to view the file.
Here are some examples: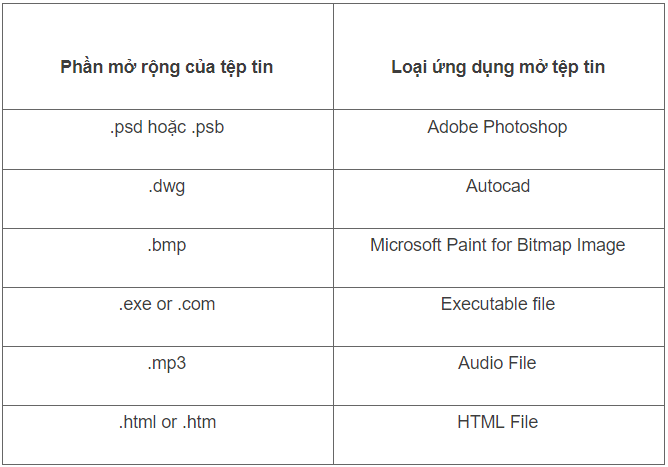 Open files with incompatible software
If the error occurs only when opening an attachment with an unknown software "unknown" , it means the file is being opened by an incompatible application, or the wrong version of the software. To avoid that situation, you should not tick the checkbox "Always use this app to open", simply select the app you want to use and press OK.
** Attention:
File with extension ".ink" is a broken file link that is not easy to download.
Gmail attachments are compressed files
When a large number of files or a large file is sent to your mailbox, the file will be compressed with compression software. Such compressed files will need to be decompressed before opening in the mailbox.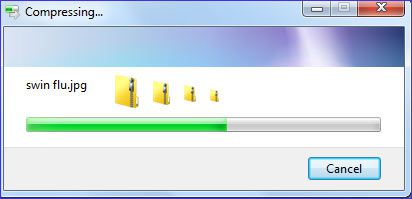 ** Attention:
Windows operating system allows compressing files for emailing and vice versa.
Antivirus software
Many times the anti-malware software (Antivirus) installed on the computer will also actively block the user from opening some attachments, in this case, try disabling the anti-malware temporarily. to open attachments.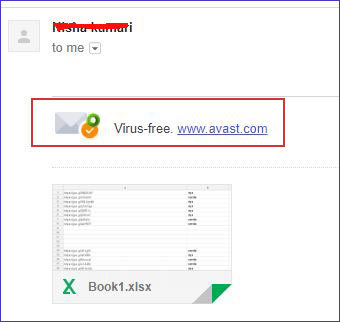 Attention: This type of attachment can harm your computer system, so if anti-malware software has warned you, you should also be careful with such file types.
Mail sent from an Apple computer to a regular PC
In case the email sender is using a Mac, the attachment won't be saved in a Windows-appropriate format, so you won't be able to open the attachment either. So, make sure the sender of the email knows that the recipient uses Windows if he wants to attach files to the email.
Attention: In other words, you can open attachments in the same way.
Disable Outlook Add-ins
If Microsoft Outlook users cannot open attachments, Add-ins applications will be the main cause of these problems. You can follow these steps to disable the Add-ins in Outlook.
Open Microsoft Outlook.

Click File, Options, and then Add-ins

Under Manage, select COM Add-ins.

Click the GO button next to the Manage button and uncheck all add-ins.

Then press OK.

Close Microsoft Outlook and reopen Outlook to view attachments in Outlook.
No permission to access Gmail attachments
When users use real-time text editing tools such as Google Docs, Google Sheets, Google Slides, etc. to build content, the default security setting of these files is that only the creator can have them. access rights. Therefore, in kIn rare cases, the recipient cannot see the attachment because in the email, the sender only inserts the path of that file (from Google Drive, Dropbox, ...) do not share (decentralize access) for recipients.
When you click on these files (Docs, Sheets, Slides, ...) you will see the following message: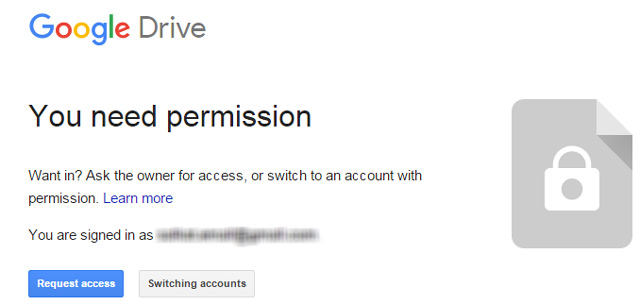 Google requests access permission from users
In this case, you must ask the sender to grant you access by: clicking on the "Request access" box. Then Google will automatically email the notification to the owner of this file. When the recipient agrees, you just need to reopen the file or reload the page (press F5) to view it. Or in some cases, users only allow you to view or comment without allowing you to edit, you can still send requests to them.
***Note: You can also restrict file access in Google Drive, ie allow only one or certain people to view/comment/edit files to protect their data.
Updated: Gimasys