The importance of Google Workspace for human resources in businesses
Working as an HR manager or executive can be overwhelming because there are so many tasks on your to-do list. Furthermore, many tasks require operating multiple software windows/websites, eventually making you feel exhausted or less productive. 
However, if you can bring all of your HR management tasks into one workspace, it will greatly increase your workflow and productivity. Read on to see how the Google Workspace app can help you do that.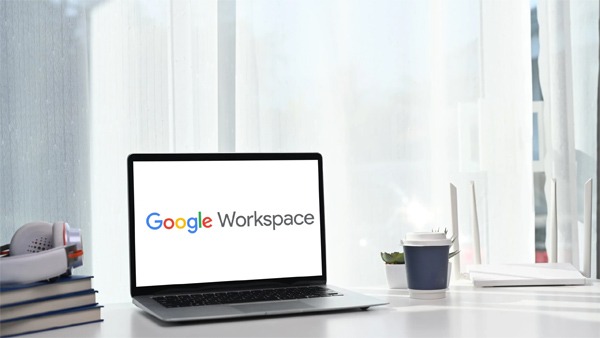 How does Google Workspace support the development of human resources in businesses?
Write documents that describe the job accurately 
As a human resources recruitment manager, recruiting suitable candidates for vacant positions is always an important task. The recruitment process begins with creating a written job description. You can combine Google Docs and Form to create effective job descriptions and attract the right candidates. Google Docs allows you to develop content through real-time collaboration, while Forms are a powerful tool for gathering expectations such as skills, qualifications, etc., from candidates. Through real-time content creation on Google Docs, you can add feedback and comments on job descriptions created by HR team members. As a result, the recruiting team can create requested content faster without waiting for supervisor approval.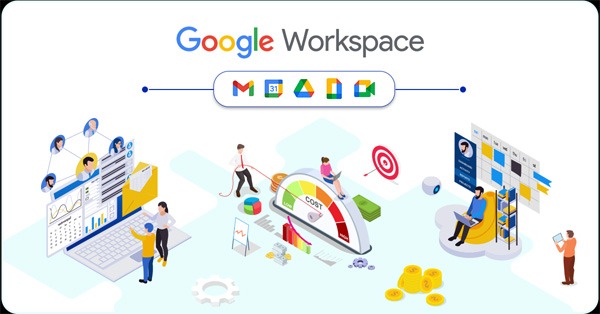 Track interviews through collaboration tools 
Because your recruiting team needs to fill many different job positions, they need to manage many candidates for different roles. Furthermore, the process becomes more complicated when multiple interviewers need to interact with one candidate over the course of a few days. Google Workspace apps like Sheets, Docs, Calendar help you avoid confusion and eliminate clutter by simplifying the entire process. You can create a database in Sheets with candidate names, resumes, interviewer names along with review documents and Calendar schedules. Each interviewer will access the assigned document during the scheduled interview and leave notes. Now your recruiting team has everything they need to take candidates to the next level simply by reviewing the database.
Ensure the integrity of online testing
You can choose to take the interview test online through Google Meet. Its screen sharing feature allows you to see the entire device screen and every window the candidate accesses. So if you can't afford dedicated proctoring apps, use Google Forms to create useful quizzes and run the session via Google Meet. You also do not need to be there when the candidate takes the test. Set your Google Meet session to recording mode and review recorded videos as you grade submissions.
Liên hệ ngay với Gimasys để nhận được bảng giá Google Workspace Best deals!
Make the interview interesting
You can conduct successful interviews by doing all the assessments in the early stages instead of waiting to reassess the candidate in your office. This process is beneficial for job positions that come with demonstrating skills online like coding, content writing, graphic design, website design, etc. You can easily share exam papers Write code or content in Google Docs while reviewing problem-solving skills and thought processes in real time. You can even ask questions to gauge their in-depth knowledge during a practical skill demonstration. During the meeting, Google Meet will help you track the candidate's progress.
Virtual Onboarding 
Onboarding is an important event that allows employees to learn company policies and procedures. You can conveniently onboard new hires through Google Sites for remote or on-site positions. Create a new website to onboard employees and house all training resources, employee guides, request forms, storage access, communication/project management application access processes strategically, etc. so that new entrants can get started faster. You can also upload keynote videos to the website to avoid setting up virtual meetings between stakeholders and new participants.
Store and distribute training materials 
You can start using Google Drive to store and distribute training materials. Instead of manually tracking curriculum updates or learning materials, let Google automate the task for you. Create a shared space on your Google Drive account and invite instructors to edit and students to view resources. Whenever the instructor makes any changes to Docs, Sheets, Slides, Google will send an email notification to all participants. Your instructor can provide constructive feedback on new training material, while students always learn from the latest resources.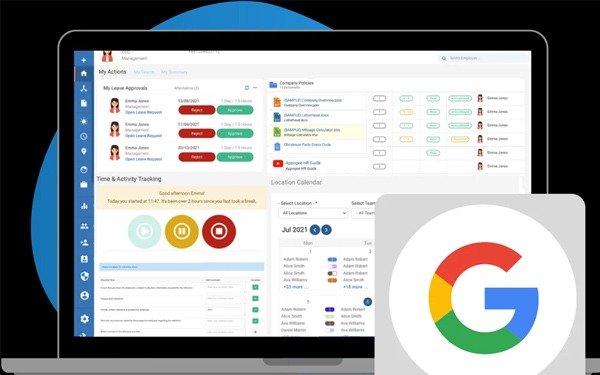 Conclude
If you apply some or all of the above methods in your regular HR management process, you will notice a significant change in the quality and quantity of work. All Google Workspace apps integrate easily and are popular among today's digital workforce. 
If you need advice on Google Cloud technical solutions, please contact Gimasys – Google Cloud Premier Partner with the following information: 
Email:

gcp@gimasys.com
Hotline: 0974 417 099
Source: gcloudvn.com