Automatically move Breakout Room participants back to the original meeting
Yes, change
Google is rolling out some improvements to rooms in Google Meet. These improvements include:
The ability for meeting organizers and co-hosts to automatically move participants back to the main room after the meeting room ends.

Visual indicators are better for rest room participants to indicate this movement.
Who's impacted
End users
Why it's important
In 2020, Google introduced Breakout Rooms for Google Meet, allowing meeting organizers and meeting co-hosts to break larger meetings into smaller groups for discussion or teamwork. And the feature has received feedback from its customers that they need more control to manage rooms easily and efficiently.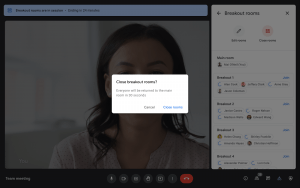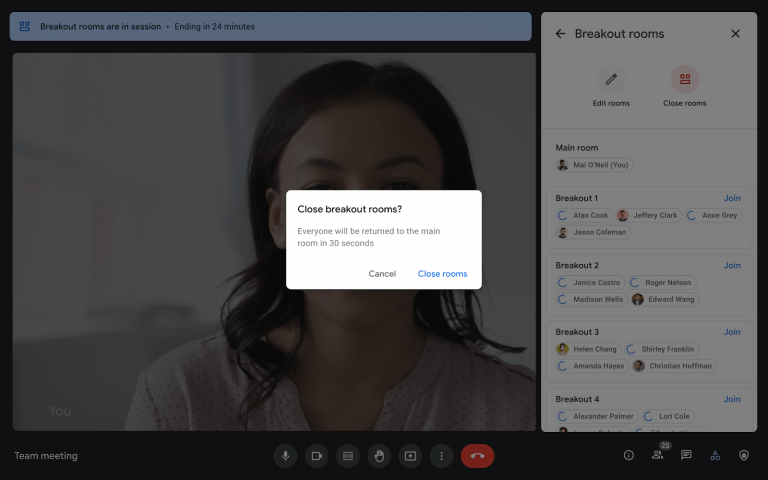 Room participants will see a banner with a countdown indicating when they will be moved back to the main room.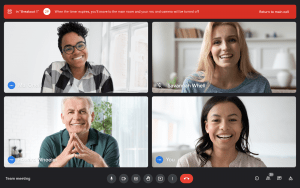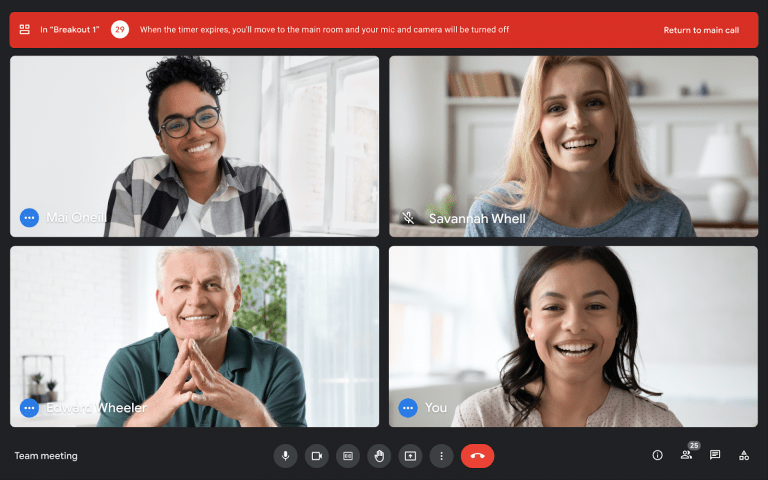 Now Google has added better metrics that confirm participants have been moved back to the main boardroom. Additionally, the camera and microphone will be disabled when participants are automatically moved back to the main meeting – participants can re-enable the microphone when they are ready.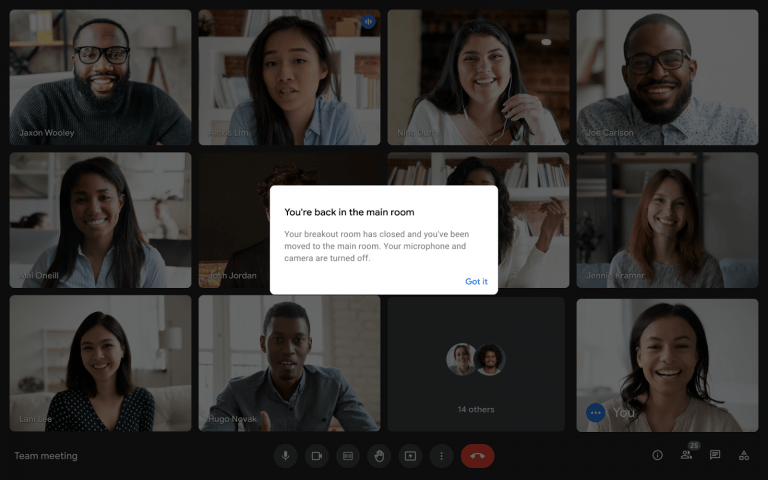 Getting started
Admin: There is no admin control for these features.

End users: Visit the Help Center to learn more about using an emergency room in Google Meet.
Rollout pace
Rapid and scheduled release domains: Extended release (may take longer than 15 days for features to be visible) starting December 14, 2021
Availability
Available to Google Workspace Essentials, Business Standard, Business Plus, Enterprise Essentials, Enterprise Standard, Enterprise Plus, tổ chức phi lợi nhuận và Education Plus cũng như khách hàng của G Suite Business
Not available Google Workspace Business Starter and Education Fundamentals, cũng như khách hàng G Suite Basic