The role of Google Workspace in sales
Trong môi trường bán hàng phát triển nhanh chóng hiện nay, việc sở hữu các công cụ công nghệ phù hợp là điều vô cùng quan trọng để thành công. Nếu bạn đang muốn tập trung nhiều hơn vào việc bán hàng và ít tập trung hơn vào việc kết hợp nhiều nền tảng hãy sử dụng Google Workspace, một tập hợp các công cụ mạnh mẽ được thiết kế để tăng năng suất và khả năng giao tiếp trong nhóm bán hàng của bạn.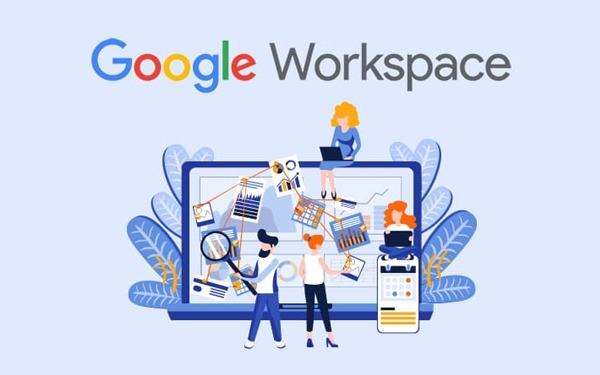 Overview of Google Workspace application in sales activities
Google Workspace is a set of cloud-based tools that will help increase productivity and collaboration among work teams. It has everything you need to keep your team collaborating: Gmail, Google Drive, Docs, Sheets, Slides, even Meet and Chat for online meetings. 
Tóm lại, những công cụ này giúp cho việc làm việc cùng nhau trở nên dễ dàng. Cho dù bạn đang cần thống nhất về dealine hay cần hoàn thiện bản trình bày bắt mắt, Google Workspace customer đều có thể hỗ trợ bạn. 
Plus, its seamless integration means everyone can stay up to date (and stay productive) no matter what project they're tackling.
How can Google Workspace increase your sales productivity? 
Google Workspace helps your business and sales team be more productive by providing tools that enhance communication, enable real-time collaboration, and bring all your files together in one place. one place and makes scheduling easy. 
These features make it easier for your team to work effectively together and improve workflow, leading to better overall productivity. Let's learn how your sales team can get the most out of Google Workspace.
Use filters and labels to organize your inbox with Gmail 
If not organized properly, your email inbox will be messy. As you know, a tidy inbox is essential for managing priorities and staying focused. Google uses filters and labels in Gmail to help organize your inbox by automatically sorting and categorizing new emails. 
Your sales team can avoid losing leads and essential communications by setting up filters based on keywords, senders, or content. A useful trick is to color-code labels so you can quickly spot high-priority emails or tasks, helping your team focus on what's important. 
Enhance collaboration with colleagues with Google Docs 
Google Docs enables everyone to work together in real time, so your sales team can work together on documents, proposals, and reports without constantly sending and receiving emails. 
This seamless collaboration keeps everyone on the same page, resulting in a more efficient workflow. You can edit much faster with Google Docs' "suggestions" mode. Your team members can review and approve changes before they're implemented, ensuring everyone is on the same page and keeping the workflow smooth and organized. 
Streamline scheduling and plan meetings effectively with Google Calendar 
Effective time management is critical to the success of any sales team. Google Calendar allows you to create and share calendars. You can also schedule meetings and set reminders to keep your team on track and in sync. Sharing group events allows for better scheduling and better use of group time. 
You can use Google Calendar's "Find a Time" feature to find the best time for all attendees, reducing the need to reschedule or cancel.

Master your to-do list with Google Keep 
Google Keep rất hữu ích trong việc quản lý danh sách việc cần làm, chương trình họp và các dự án dài hạn của nhóm bán hàng của bạn. Giao diện thân thiện với người dùng và các công cụ tổ chức mạnh mẽ giúp việc quản lý nhiệm vụ của bạn trở nên đơn giản. 
It's also possible to set reminders and collaborate on shared notes. You can even categorize tasks in Google Keep using labels based on priority, client, or project, making it simple to filter and find related tasks when needed. 
Centrally manage your documents and collaborate efficiently with Google Drive 
Google Drive provides cloud storage for your team's documents, presentations, and spreadsheets. 
By centralizing your sales documents, you can easily access, share, and collaborate on documents without the hassle of email attachments. 
Google Drive can help streamline collaboration for your team by ensuring everyone is on the same page. You can create a shared folder structure for your team and organize files by lead or project.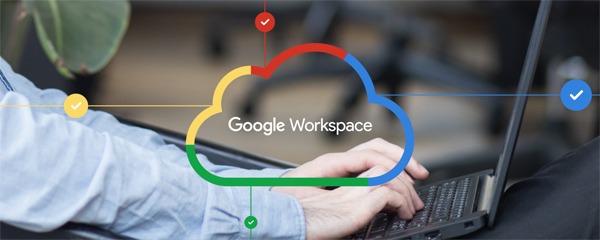 Conclude
By harnessing the full power of Google Workspace, your sales team can achieve incredible levels of productivity and teamwork. Remember, the key to success is using these tools consistently and effectively.
Ready to talk to an expert and learn more about the cost and time it takes to drive growth and productivity for your sales team with Google Workspace? Let's Contact Gimasys - Premier Partner of Google in Vietnam according to the information:
Hotline:

0974 417 099 (HCM) | 0987 682 505 (HN)

Email:

gcp@gimasys.com
Source: Gimasys